This paper elaborates on the role of artificial intelligence in the automotive industry & highlights the necessity of a robust framework for its development.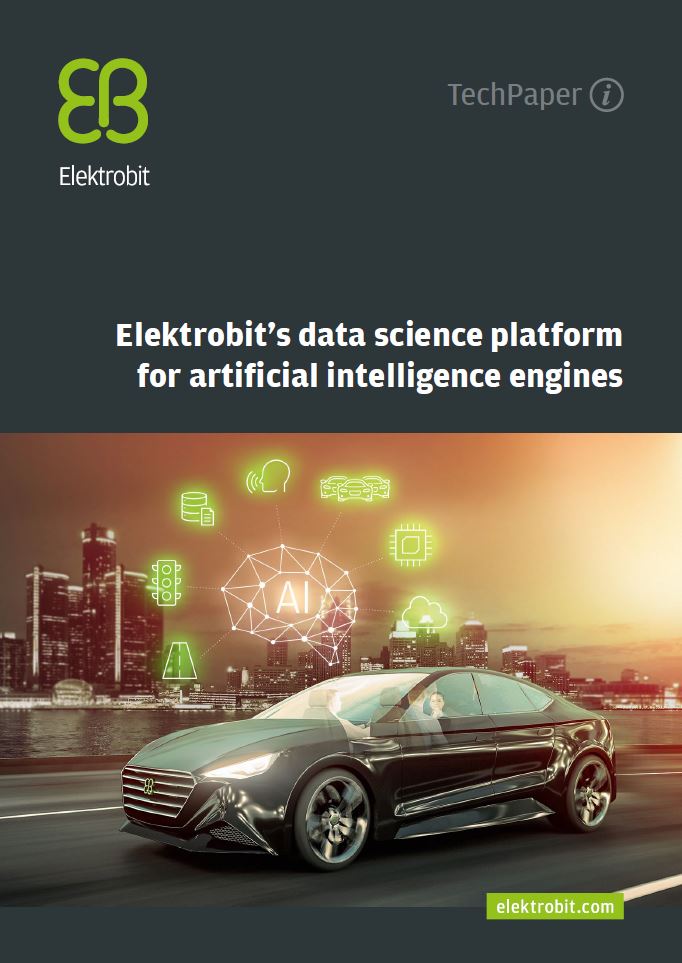 Table of contents
The AI digital era
The architecture
Building artificial intelligence engines
Introduction
Data science and artificial intelligence are now shaping the future of the automotive industry, where the dream of self-driving cars is becoming more and more a reality. Elektrobit is committed to developing systems which enable our customers to reliably and safely deploy novel cutting-edge technologies in the automotive landscape.