This paper presents a multi-level security architecture to protect an automotive Ethernet network, eg. in automated driving, against malicious attacks.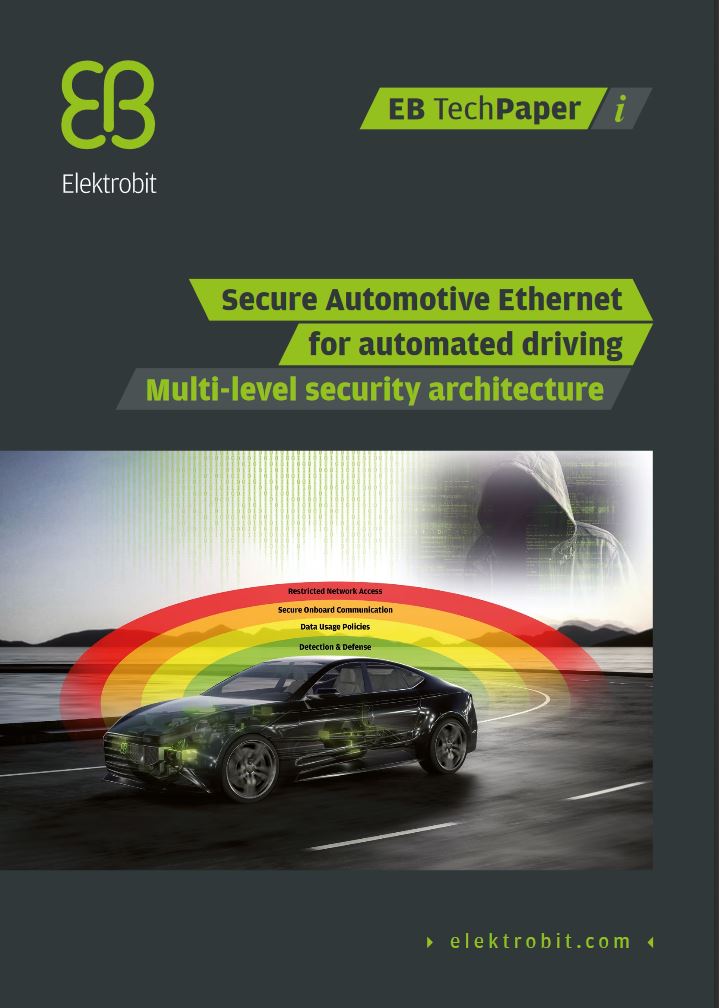 Table of contents
Dependability and security
Secure communication
Dynamic threats
Multi-level security architectures
Level 1 – Restricted Network Access
Level 2 – Secure On-Board Communication
Level 3 – Data Usage Policies
Level 4 – Detection and Defense
Introduction
The individual driver assistance functions available in vehicles today are, step by step, evolving into highly complex interrelated systems designed to make fully automated driving possible. The path leads from alarm-based support functions to assisted driving, such as lane departure warning systems, to functions that take partial control of the vehicle, such as the highway chauffeur or valet parking and finally to completely autonomous cars. Along with these developments, the requirements for transmission rates that must be able to handle large amounts of data are increasing significantly, thus turning Automotive Ethernet into a key technology for future vehicles.