The automotive industry is undergoing a period of monumental change, with vehicle architectures rapidly evolving from mechanical to electronic and electrical (E/E) systems. Cars on the road today contain as many as 100 individual electronic control units (ECUs), each of which performs specific functions such as air conditioning, power steering, or cruise control. But with rising vehicle complexity and consumers demanding more advanced, intelligent, and customizable features, many automakers are now consolidating these ECUs into new architectures based on a handful of high-performance computers, known as HPCs.
With this fundamental shift in vehicle design and autonomous driving now within reach, there's a growing demand for intelligent software to power these advanced functions. Automakers also face the challenge of developing software and hardware in parallel, requiring more efficient ways to test and validate vehicle systems and accelerate their time to market. This article will take a closer look at what's involved in successfully testing and validating vehicle systems – and how software will transform motoring as we know it today.
In the race to create smarter vehicles, software has pole position
In simple terms, automotive E/E architectures consolidate large volumes of individual functions into a simplified, connected, and highly efficient network. But while E/E systems represent the future of automotive design, they also come with many unique challenges, such as managing the distribution of functions, maximizing energy efficiency, and abiding by legislation to reduce emissions and improve safety.
At the same time, automakers are continually working to meet the growing demands of consumers, who have come to expect smarter and more intuitive features, continual software updates, and a personalized on-road experience. With the rapid emergence of electric vehicles, manufacturers are now also in a race to extend battery range by improving efficiency and reducing weight.
These streamlined E/E architectures are critical for developers to create advanced driver-assistance systems (ADAS) and automated driving (AD) functions. They also form a foundation on which automakers can design additional software-based functions such as remote diagnosis, over-the-air (OTA) updates, and connectivity between vehicles and the cloud. As cars evolve into "smartphones on wheels", software is the driving force that makes it all possible – and is a key way for automotive brands to differentiate themselves in a highly competitive market.
Testing and validation of tomorrow's driving functions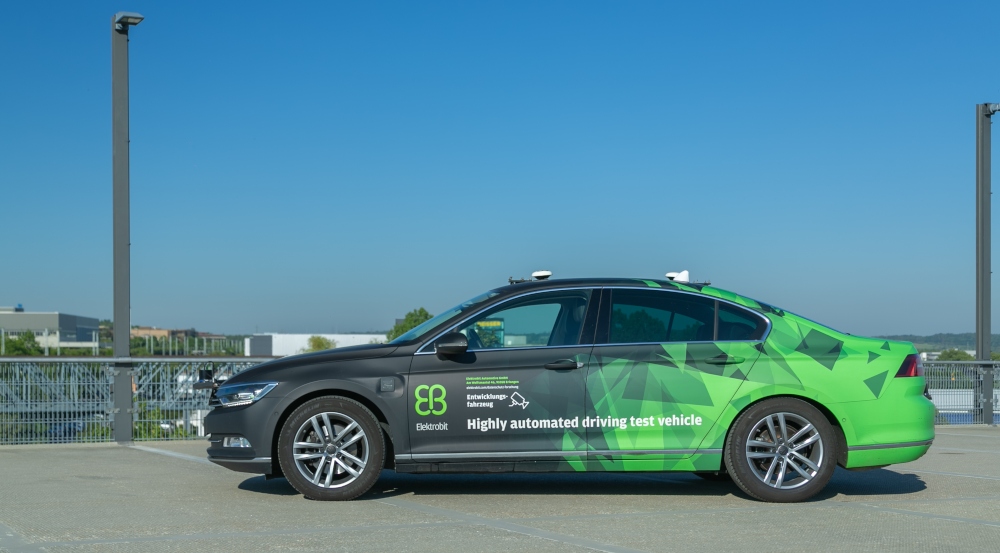 Test and validation equipment also requires sufficient testing.
Before each new function is ready for the road, it must be comprehensively tested and validated to ensure its reliability and safety. Currently, the E/E systems test market is driven by factors such as new E/E architectures, increasingly complex domain controllers, and emerging bus technologies. And while the number of individual ECUs is decreasing, the consolidation requires more electrical loads and components to be interconnected, stricter demands for failure-proof systems, and a stronger focus on cybersecurity.
Testing and validation are the core processes that enable automakers to successfully integrate software into all of their advanced vehicle components, systems, and functions. For example, developers can test specific ECUs, by collecting data from vehicle sensors and measuring their functionality within a Hardware-in-the-Loop (HiL) system. Automakers and Tier 1s can use specialized test systems to analyze the performance, safety, a nd energy demands of single components or entire vehicles, using specific parameters to identify defects against pre-defined standards.
The validation stage ensures the quality and reliability of embedded functions, safety features, ADAS and AD systems, and user experience as a whole. Successful validation requires specialized hardware and software that can create advanced simulation and automation environments, streamline the collection and reuse of data, and share information among large distributed teams.
For automakers, testing and validation is often an expensive, time-consuming process. But with the right tools in place, they can efficiently capture, log, and manage incredible volumes of sensor data, helping them reduce costs and bring new features to market in a much shorter time.
The critical tasks and challenges of testing and validation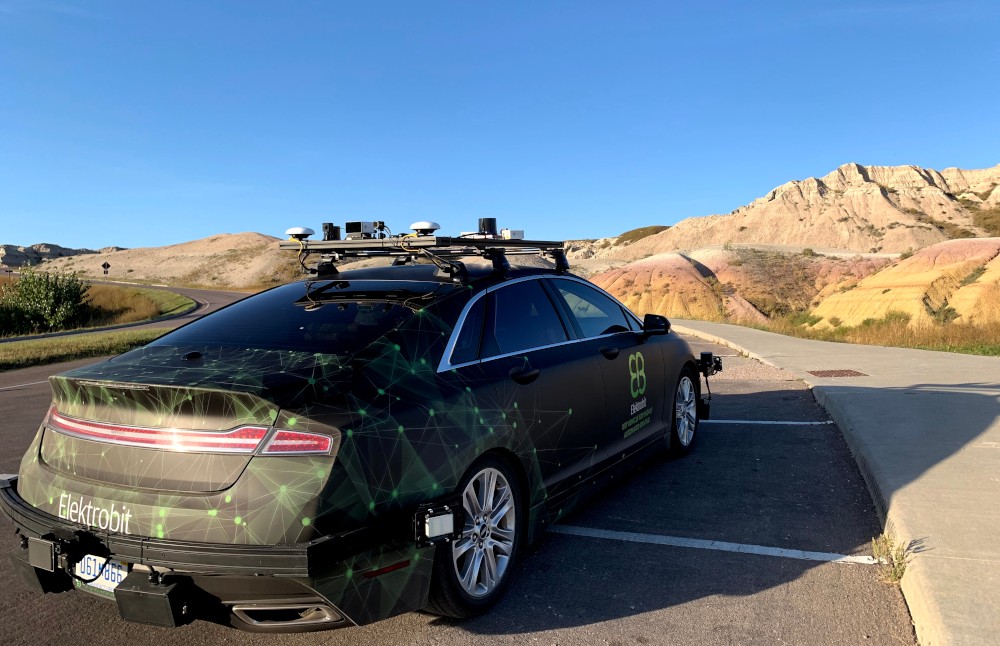 Capturing data from a multitude of in-vehicle sensors is just the start of several important phases of
the test and validation process.
There are several distinct phases of the testing and validation process, each with its own unique goals, requirements, and challenges:
Logging and replay of sensor data
A key aspect of autonomous driving validation is data logging, which involves capturing precise information from one or multiple sensors within the vehicle. Once the data is captured, it can be replayed and used in a rest E/E system or an individual ECO test, allowing developers to carefully observe and record the results.
While data logging and replay are essential, they also present unique challenges. These include the high volumes of information, capturing and replaying data from multiple bus systems in parallel, synchronizing timestamps, and working with E/E systems that frequently change up until production.
Visualization and working with test data
During the testing phase, there are also requirements to view data in real-time or in replay mode. With the growing complexity of vehicle functions, automakers require advanced software tools to visualize, test, and validate complex multi-sensor algorithms and applications, particularly for ADAS and AD. They also need sophisticated run-time environments to view the captured sensor data and replay it in an interactive development setting. The recorded data is often incredibly complicated and can only be understood using diagrams, driving the need for specialized tools to translate and display the information.
Simulation of bus systems
Developers can use bus simulations to test algorithms or new ECUs that are close to series production. These can save automakers a significant amount of time and money by enabling them to simulate real-world conditions from a vehicle bus and observe the ECU's response, without deploying large vehicle networks or conducting expensive field tests. To successfully test surrounding E/E systems or entire vehicles, developers need sophisticated tools using modular I/O slot cards and interface modules that support typical bus communication systems such as CAN or Ethernet.
Data management
Developers are continually searching for more efficient ways to handle the data storage from E/E systems, which can require them to manage terabytes of data drawn from millions or billions of test kilometers. To reduce this complexity, automakers need a cloud-based data management strategy throughout the development cycle of each vehicle – and ways to provide access to teams spread across countries or even the entire world. These platforms can help to simplify the process of collecting, using, and reusing data from real-world and simulated test drives, while also helping to store, replay, and distribute the data without straining existing computing resources.
With the right vision and tools, software has no limits
Software is now the critical driver that enables manufacturers to create safer, more intelligent, and user-focused vehicles. And through ongoing ADAS testing and validation, we will soon see cars that can navigate and make decisions all on their own – driven by a small number of ultrapowerful HPCs. With the rising complexity of E/E architectures, software development will only grow in importance, and will lead to the creation of advanced driving functions that improve road safety all over the world.
With such an exciting future ahead, automakers, OEMs, and Tier 1s can leverage automated driving test and validation systems to create smarter functions, reduce costs, and accelerate production – all while keeping pace with growing consumer expectations. And with the continuing evolution towards autonomous and self-driving vehicles, brands that embrace software will ultimately lead the industry into a new era of safer driving.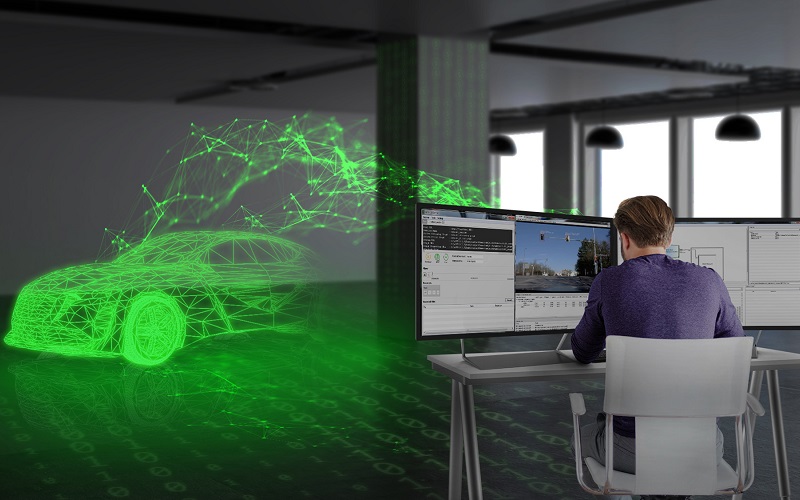 The EB Assist product line offers a broad range of options for automated driving test and validation
If you would like information about Elektrobit's automotive software solutions, you can read more about EB Assist, our product line for
automated driving test and validation, or download a copy of our recent webinar
covering the cloud-based validation of ADAS systems.