Paving the way towards automated driving with scalable, cost- and time-efficient testing of ECU software functionality.

Testing ECUs (electronic control units) plays a crucial but cost intensive and extensive role for successfully developing automated vehicles.
With our Hardware-in-the-Loop (HiL) simulation solution, you can test the functions, system integration, and communication of ECUs in a simulated environment under realistic conditions to validate your ECUs and their functionality.
Built with modular, proven-in-use hardware and software, you can profit from a scalable system and high processing power that allows the parallel replay of multiple sensor streams.
Benefits
Improve product quality
Safely test any given situation in a simulated environment and foster quality control. Our solutions are compliant with the latest AUTOSAR version, meeting the highest criteria of mass production software.
Maximum efficiency
Validate the ECU functionality through processing real driving scene data and shorten the time to market despite more and more complex vehicle network architectures. Profit from high processing power that allows the replay of multiple sensor streams such as camera, LIDAR, or vehicle bus communication.
High level of safety through reproducibility
Simulated tests are easy to reproduce and allow for the detection of errors already during predevelopment, playing a crucial part in bringing vehicles into mass production. Our proven-in-use rest bus simulation plays a major part in this task.
Ready to use, customizable turnkey solutions
A solution built from interlocking and proven-in-use hardware and software products, ready to use right from the start. Easily customizable with specific add-ons.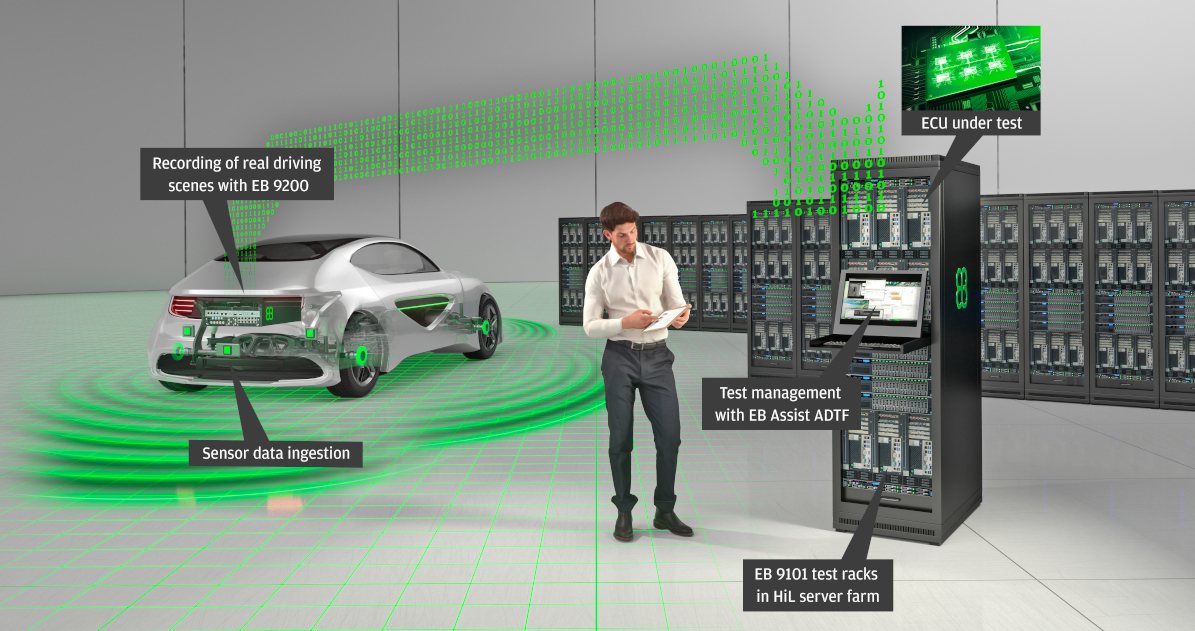 Key features
Comprehensive solution that allows for integration of third-party software
Modeling tools that are based on industry standards
Covers test and simulation scenarios within ADAS and automated driving, from single-component tests to vehicle network testing
Scalable system and processing power that allows replay and processing of multiple sensor streams (e.g. for ADAS/AD)
Replay raw data and all relevant vehicle bus communication data synchronously
Built with modular, proven-in-use hardware
High-precision data logging with EB Assist CAR Box hardware variants EB 9101 for maximum computing power and EB 9200 created especially for rough environments
EB Assist ADTF development environment with a set of toolboxes for replaying driving scenes and managing the data and workflow of HiL installations
Farm management software to manage multiple HiL systems
Comprehensive driving scene database
HiL control-toolbox
Proven-in-use rest bus simulation firmware and software (EB 5200)
Support of latest AUTOSAR version
HiL use cases
Open-loop HiL processing (reinjection)

Complete solution with EB Assist hardware and software
Automated replay of all relevant sensor data with high time precision to ECU
Capturing of ECU responses including debug data
Potential integration of customer components inside the HiL (e.g. for visualization or post-processing)

Rest bus simulation

BroadR-Reach Ethernet
Fully automated HiL system in cluster network (HiL farm)
Data export for KPI calculation

Automated HiL system in a cluster network
Data export for calculating KPI
Recapturing of data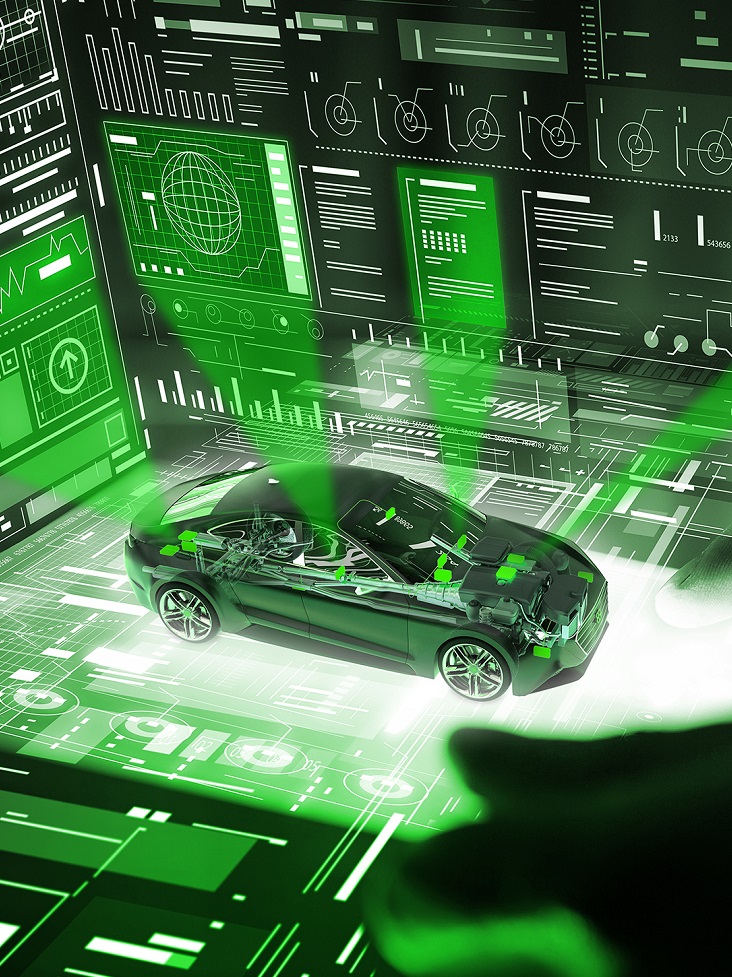 Hardware-in-the-Loop Infosheet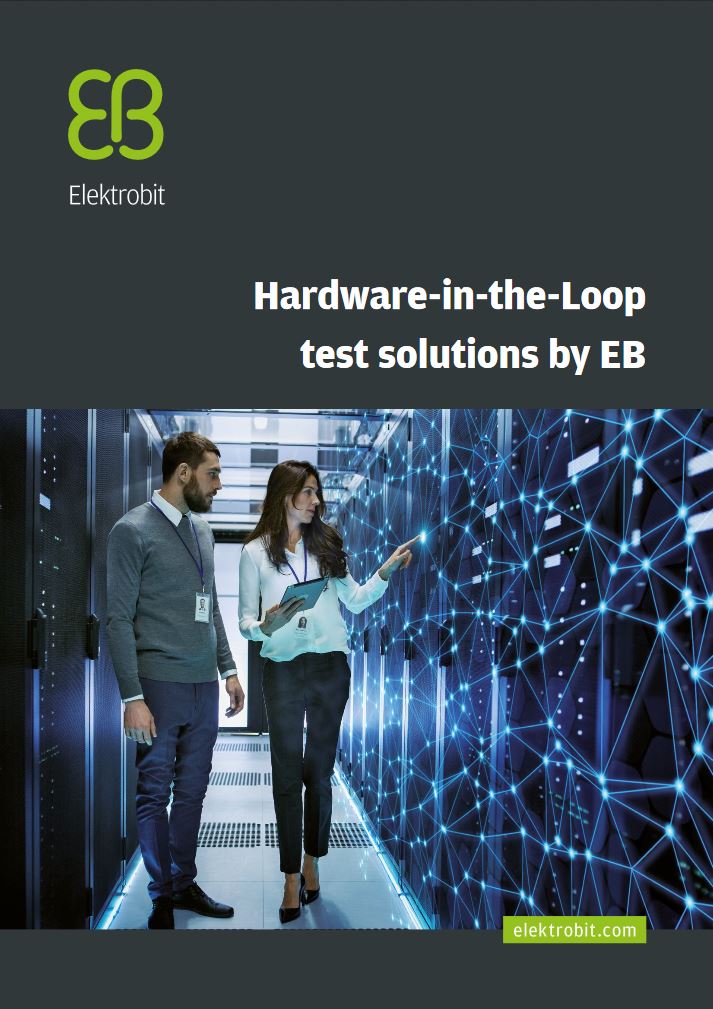 Related products
Leading development tool for ADAS and automated driving. The software cornerstone for your HiL solution.
Efficiently manage terabytes to exabytes of driving scenes, bringing automated driving to series production faster
Add-ons and extensions to meet your specific test and validation needs.
High-performant and reliable automotive PC systems to suit your testing and validation needs, the basis for powerful HiL systems.
Broad set of high-performant modular I/O slot cards, I/O interface modules, and simulation tools for measurement and simulation of bus data.
Our tool for testing ECU software during the implementation stage, both for real hardware and on PC.