Modular I/O slot cards, I/O interface modules,
and bus simulation tools
EB Assist bus tools
High-performant simulation of bus systems with EB Assist bus tools
Elektrobit´s bus system hardware support all typical vehicle bus communication systems such as CAN, FR, LIN, and Ethernet. As such, they are the basis for generating powerful data-logging solutions and form the cornerstone of simulating Hardware-in-the-Loop (HiL) and Software-in-the-Loop (SiL) systems.
Interlocking hardware and software
EB Assist bus tools is completed by EB Assist Busmirror, the leading software to configure, generate, and execute an ECU rest bus simulation. It supports you both in virtual software validation during an early stage of your development process and for simulating the rest bus of physical ECUs.
Speed up test and validation
Test the correct behavior of ECUs even before the hardware is available with virtual RBS to speed up time to market. Conducting Software- and Hardware-in-the-Loop tests on the desk or in the laboratory allows to handle the highest data rates and to utilize high-performant data-logging and replay solutions.
Profit from proven-in-use products
An abundance of devices and complete systems are in use on the road in test vehicles and laboratories of leading OEMs and Tier 1s around the world. The users value the two decades of embedded hardware, software, and experience behind Elektrobit´s bus system hardware
Save time and money during ADAS and AD development
By combining EB Assist bus tools with EB Assist Logger Solution and EB Assist ADTF, you receive high-performant, integrated, and reliable in-the-loop solutions from one single source. Our long-lasting expertise in system integration enables you to have such solutions incorporated in your development landscape in a fast and efficient manner.
EB x200 bus system hardware series – Modular I/O slot cards, desktop devices, and I/O modules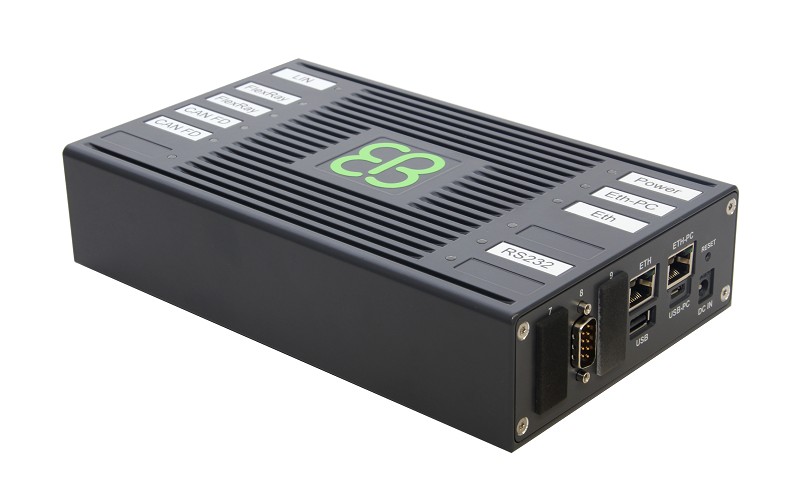 EB 2200
Modular I/O interface device supporting all typical vehicle bus communication systems and rest bus simulation, for desktop use
Main areas of use:
Data measurement, replay, and AUTOSAR rest bus simulation
USB/ETH connection to PC
Product details:
Powerful modular desktop interface containing slots which are extendable with up to 9 I/O modules
Interfaces: FlexRay, CAN-HS/LS/FD, LIN, digital I/O, GPS, 1000BASE-T1
DSUB9 connectors, 6.5V to 30V power supply
Dual-core µC with 2x 1GHz computing power
1* 1Gbit ETH and USB for communication with PC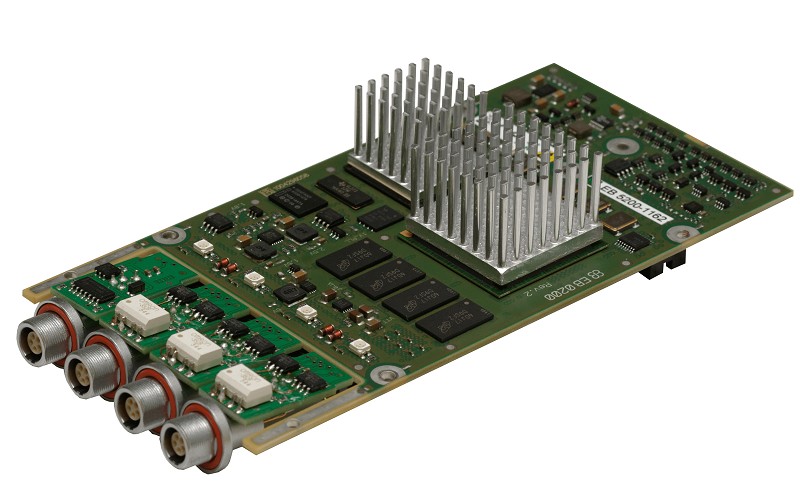 EB 5200
Modular I/O slot card for PC platforms such as EB Assist Logger Solution, support of all typical vehicle bus communication systems and rest bus simulation
Main areas of use:
Data measurement, replay, and rest bus simulation
AUTOSAR rest bus simulation
USB/ETH connection to PC
High speed and low latency make it the perfect solution to create Hardware-in-the-Loop (HiL) systems
Product details:
Powerful modular I/O slot card extendable with up to 9 I/O interface slots
Interface extension modules: FlexRay, CAN-HS/LS/FD, LIN, digital I/O, Ethernet, 100/1000BASE-T1
Adapter boards for PCIe, PCI, PXI, cPCI, etc.
Active card with Dual-core µC (2x 1GHz)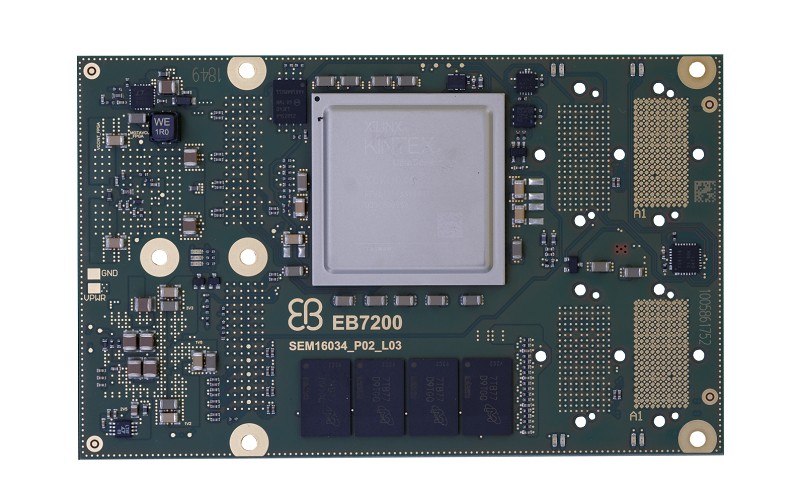 EB 7200
Modular I/O slot card (XMC) for physical layer modules with high data rates (100/1000BASE-T1)
Main areas of use:
Designed to connect automotive sensors with high data rates
Data measurement for 100/1000BASE-T1
Data replay for 100/1000BASE-T1
Product details:
Modularly built with 4 I/O interface slots for 100/1000BASE-T1 modules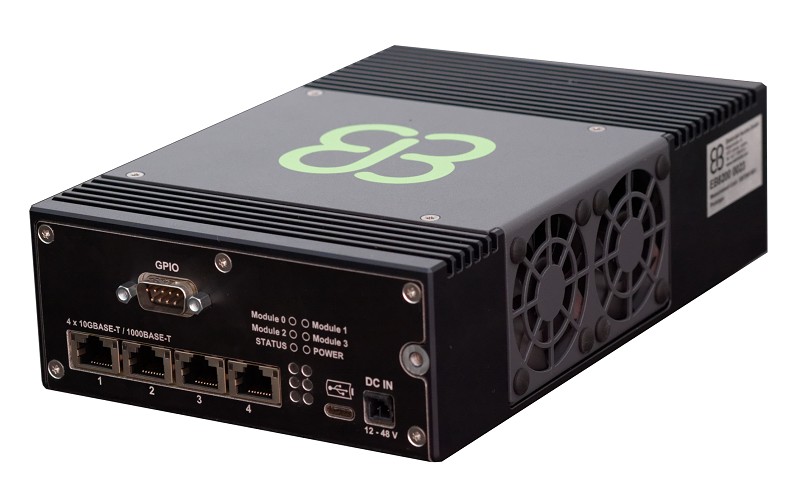 EB 8200
FPGA-based high-speed capture device which contains I/O interfaces to ADAS/AD sensors within a vehicle
Main areas of use:
Automotive-grade device suited for demanding test vehicle environments to cope with high temperatures and strong vibrations
Designed to efficiently record and replay automotive sensor data such as video, radar, and lidar
Data measurement for 100/1000BASE-T1
Product details:
High-speed, low latency automotive I/O device
Modularity built with 4 I/O interface slots for 8 times 100/1000Base-T1 modules. Easy extension of customer specific interfaces possible
4x more powerful 10 GB Ethernet and PLP communication with PC
Further information on EB Assist