Data logging and replaying
EB Assist Logger Solution
Automotive-grade PC systems for logging sensor data and replaying them in a simulated environment
The validation of automated driving functions requires accurate recorded data from vehicle sensors such as ultrasonic, video or radar, and vehicle bus communication such as CAN, FlexRay, or Ethernet, based on real driving scenes.
EB Assist Logger Solution is a high-performing, reliable automotive PC system to suit your testing and validation needs. It is a logging device for your test vehicle. It also is the perfect device for replay and simulation such as in SiL/HiL systems for ADAS/AD ECU testing.
The wide range of interfaces for different sensors and ECU connections make it a highly modular, flexible, and complete high-end solution.
Scalability: High processing power allows capturing of multiple sensor streams in parallel.
You can easily combine multiple logger systems to scale your system for video or bus data capturing.
High-performance CPUs and a customized system for different use cases (low, mid, and high variant).
Improve the quality of data logging
Highly precise time stamping on hardware at a resolution of 25ns. Detachable storage up to 128TB/12GBs.
Save time and money during development and validation
Our high-performing and reliable automotive PC system integrates easily with EB Assist bus tools and EB Assist ADTF.
Customizable turnkey solution
Our in-house hardware and firmware development enables a fast and flexible realization of your requirements with a highly flexible I/O configuration (e.g. capturing large amounts of synchronized video and bus data, extension of storage or PCI-e interfaces).
Delivery and support from one single source
One single contact ensures complete and professional support with short response times during your buying and configuration decision and beyond.
Key features of the EB Assist
Logger Solution hardware
series at a glance
Modular system which supports all common automotive interfaces
(Video signals FPDIII /GMSL2, CAN-FD,HS/LS, FR, ETH/BroadR-Reach, LIN, GPS)
Flexible and customizable I/O configuration with EB Assist Logger Solution based on your individual requirements
High-computing performance for data processing and data visualization
Specific hardware device filters for EB Assist ADTF are available, other platforms on request
Highly precise time stamping with a resolution of 25ns and better than 1 µs accuracy done with EB Assist Logger Solution
The future of data logging in test drives
EB Assist Logger Solution
Highly-scalable data-logger to capture video data
Integrates 3rd party measurement interfaces, such as a camera
NVME / detachable storage: 128TB / 12GBs
High performance logger- up to 768GB RAM
Can be integrated in one rack or distributed within the vehicle with 10Gb-Ethernet links between PC and measurement satellite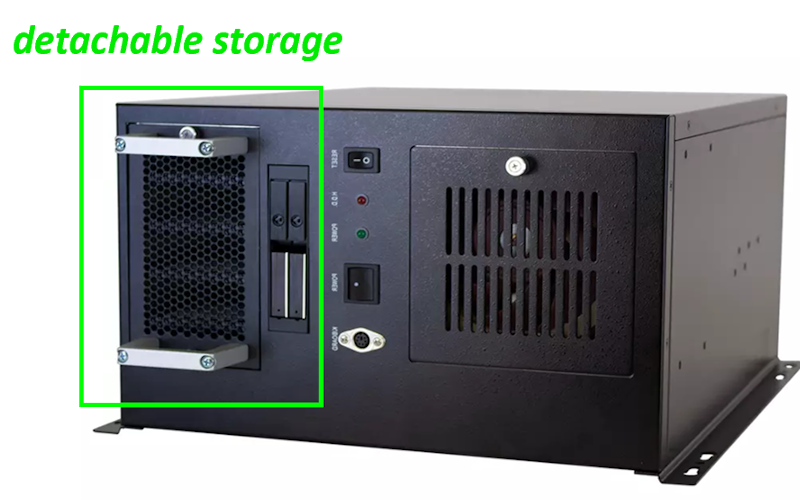 Data logger – Low/Mid variant
Use case
Test drives with development vehicles: capturing and storing sensor data from multiple sources in parallel even under rough conditions
Can be integrated in rack / HiL environment
Highly-scalable data-logger (e.g. capturing video & bus data / 28x cameras / 7x PCIe Slots)
NVME / detachable storage: 128TB / 12GB/s
High performance logger (up to 768GB RAM)
Can integrate 3rd party measurement interfaces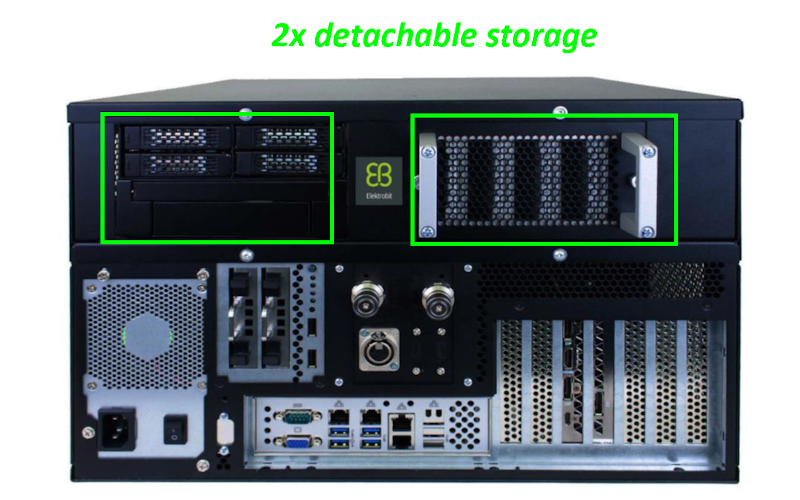 Data logger – High variant
Use case:
Test drives with development vehicles: capturing and storing sensor data from high amount of sources in parallel and enhanced storage capacity
Can be integrated in rack / HiL environment
Highly-scalable data-logger (e.g. capturing video & bus data / 32x cameras / 8x PCIe Slots)
2x NVME / detachable storage: 2x 128TB / 12GB/s
High performance logger (up to 768GB RAM)
Can integrate 3rd party measurement interfaces
Further information on EB Assist Logger Solution and our automated driving test and validation solutions