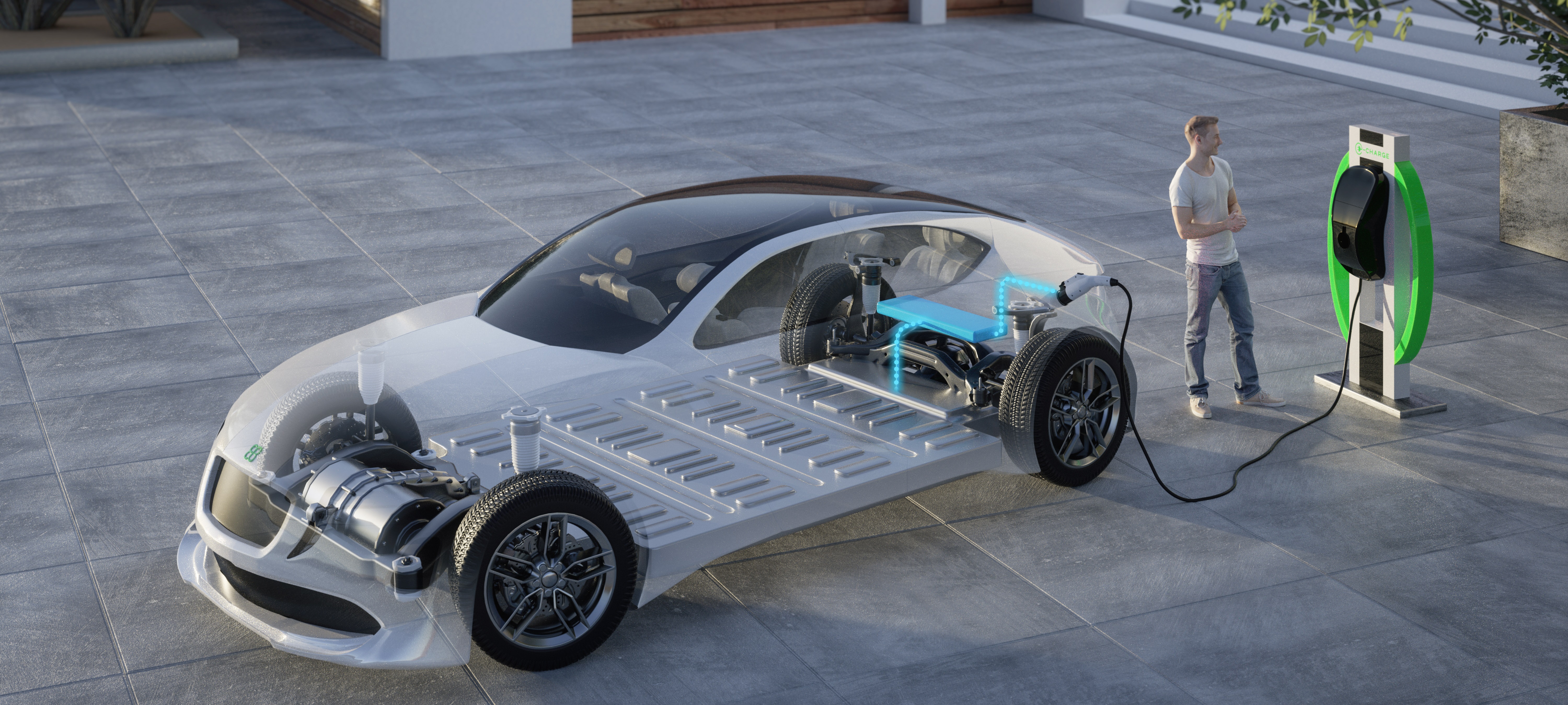 ERLANGEN, Germany, September 22, 2022 –
What's new: NXP® Semiconductors has joined forces with Elektrobit to co-develop the software platform that supports NXP's newly introduced high-voltage battery management system (HVBMS) reference design. Using Elektrobit's Classic AUTOSAR tooling and software, the new software platform of the HVBMS reference design eases the development of HVBMS architectures for electric vehicles (EVs) by abstracting the communication and controlling interactions between the BMS microcontroller and the battery cell controllers.
Why it matters: As demand for battery-powered cars (EVs) continues to increase, so does the demand for improved performance, faster charging time, increased range and battery life, and improved safety. These demands drive rapid technological advancements in EV battery designs, especially for high voltages like 400V or 800V. As these batteries become more powerful and complex, more sophisticated BMS architectures are needed to ensure the safety and reliability of EVs. NXP's HVBMS RD is a scalable ASIL D architecture composed of three modules: battery management unit (BMU), cell monitoring unit (CMU) and battery junction box (BJB). NXP's wide portfolio of battery cell controllers, battery junction box devices, and devices for its patented electrical transport protocol link (ETPL) , along with production grade software drivers for these silicon devices, makes it easier for OEMs and Tier 1 customers to enter the growing market of HVBMS and enables them to focus effort on their unique application features.
More details: Elektrobit, a wholly-owned, independently-operated subsidiary of Continental, is a leader in embedded and connected software products and services for the automotive industry and has been collaborating with NXP for more than ten years. Utilizing Elektrobit's EB tresos (AutoCore, AutoCore OS, and RTE), NXP's reference application software and Complex Device Drivers (CDDs) are designed and integrated into NXP's HVBMS RD.
"Our EB tresos AutoCore is the implementation of the Classic AUTOSAR® standard and our tooling environment, called EB tresos Studio, is used to configure these basic software modules with NXP's software modules," said Michael Robertson, Vice President, Head of Strategy & Product Management, , Elektrobit. "Elektrobit will additionally offer support to customers that use NXPs HVBMS platform when configuring and integrating EB tresos AutoCore into their environment, and will continue working with NXP in the second development phase of the HVBMS reference design software."
"NXP and Elektrobit have complementary competencies," explained Andreas Schlapka, Director & Segment Manager Battery Management Systems, NXP. "NXP has extensive knowledge in BMS, with a scalable portfolio of analog and digital silicon devices to support the full variety of BMS architectures. Elektrobit, on the other hand, has in-depth knowledge of the software architectures that are used in the automotive domain and AUTOSAR expertise. Bringing these two competencies together is key, which is why NXP selected EB to join forces to co-develop the software platform for the HVBMS reference design."
For more information about NXP's HVBMS reference design, including application software and CCDs in production quality, please visit: www.nxp.com/BMS.
About Elektrobit
Elektrobit is an award-winning and visionary global vendor of embedded and connected software products and services for the automotive industry. A leader in automotive software with over 35 years of serving the industry, Elektrobit's software powers over five billion devices in more than 600 million vehicles and offers flexible, innovative solutions for car infrastructure software, connectivity & security, automated driving and related tools, and user experience. Elektrobit is a wholly-owned, independently-operated subsidiary of Continental.
For more information, visit us at elektrobit.com
About NXP Semiconductors
NXP Semiconductors N.V. (NASDAQ: NXPI) enables a smarter, safer and more sustainable world through innovation. As a world leader in secure connectivity solutions for embedded applications, NXP is pushing boundaries in the automotive, industrial & IoT, mobile, and communication infrastructure markets. Built on more than 60 years of combined experience and expertise, the company has approximately 31,000 employees in more than 30 countries and posted revenue of $11.06 billion in 2021. Find out more at www.nxp.com.
NXP and the NXP logo are trademarks of NXP B.V. All other product or service names are the property of their respective owners. All rights reserved. © 2022 NXP B.V.
Media contacts:
Silvia Lutz-Bartels
Head of Global Public Relations, Elektrobit
Mobile: +49 174 8107570
E-Mail: silvia.lutz-bartels@elektrobit.com