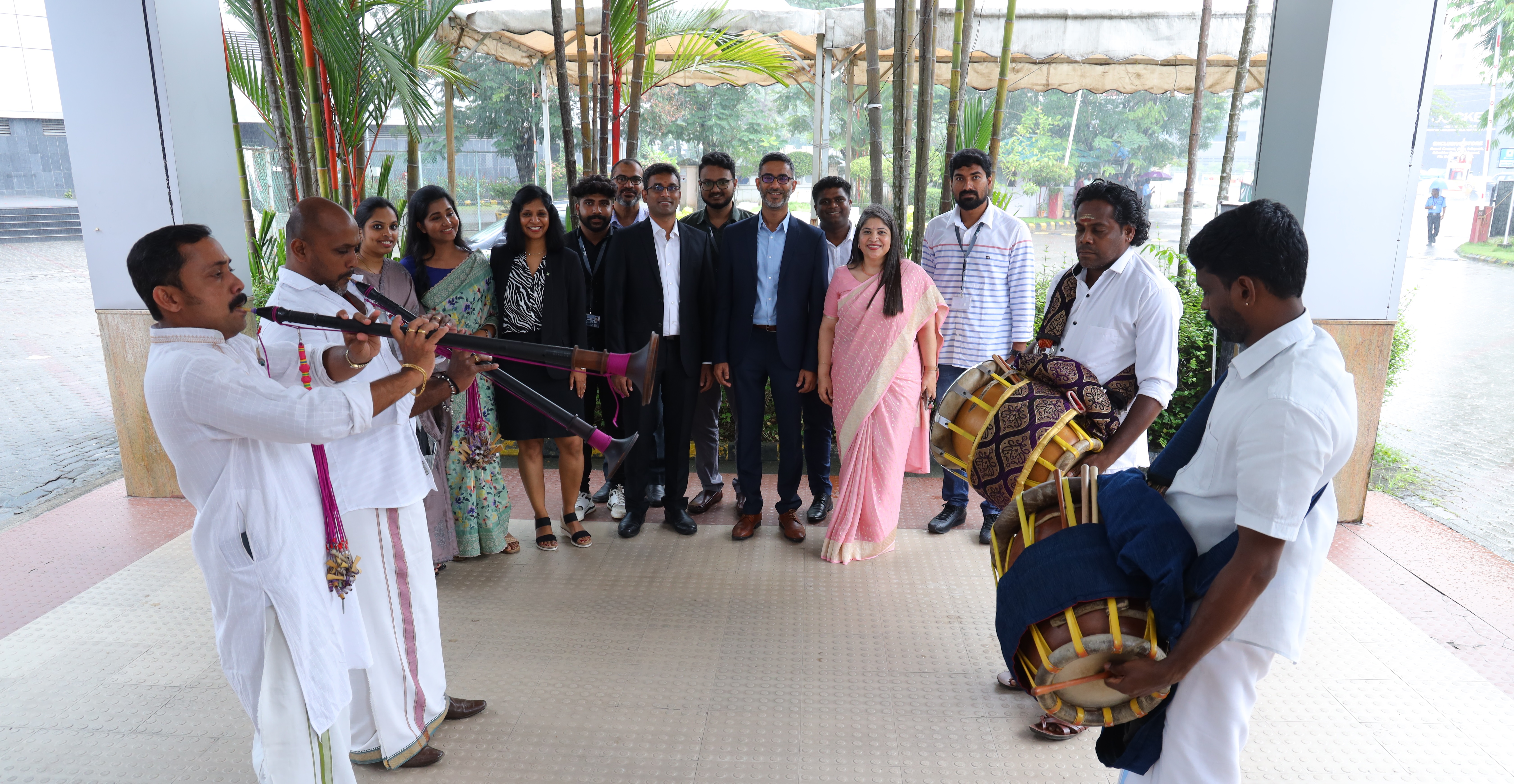 June 19, 2023 – Elektrobit, an award-winning and visionary global vendor of embedded and connected software products and services for the automotive industry, today announced the opening of its first satellite location in Kochi, in the state of Kerala on India's Malabar Coast. The expansion aims to attract untapped native talent in the region and provide flexibility to its existing workforce. The decision to expand to Kochi is driven by an appreciation for the abundant talent available in the city. Over the years, Kochi has emerged as a hub for skilled professionals in the technology sector, attracting organizations from around the world. As a testament to this trend, Elektrobit is expanding its reach in India.
The satellite working location based in Kochi offers modern facilities with a welcoming open-plan design, and a seating capacity of 30 plus workstations, which is looking to increase in the future. With the opening of this new location, Elektrobit not only recognizes the talent pool in the city but also affirms its commitment to future technology by harnessing the potential of emerging technologies. Elektrobit is dedicated to bringing exciting projects and cutting-edge work to Kochi. Furthermore, the company is eager to explore collaborations and partnerships within the local ecosystem, fostering innovation and driving mutual growth. This expansion marks an exciting milestone for Elektrobit.
"Elektrobit is committed to its workforce in India by offering alternatives for remote working from outside its base location in Bangalore," said Satish Sundaresan, Vice President, Elektrobit. "Kochi offers the perfect ecosystem and quality of living to support our native workforce from this region as well as attract new talent from the growing tech and start-up community."
The Kochi office will mirror many of the benefits that employees have at the regional headquarters in Bangalore. Offering this level of flexibility, which has become the accepted employment model in many societies, the new location underlies Elektrobit's position as an employer of choice for those talented individuals who wish to work in a company with a global reach.
About Elektrobit
Elektrobit is an award-winning and visionary global vendor of embedded and connected software products and services for the automotive industry. A leader in automotive software with over 35 years of serving the industry, Elektrobit's software powers over five billion devices in more than 600 million vehicles and offers flexible, innovative solutions for car infrastructure software, connectivity & security, automated driving and related tools, and user experience. Elektrobit is a wholly-owned, independently-operated subsidiary of Continental.
For more information, visit us at elektrobit.com
Media contacts:
Paul Entwistle
Global Public Relations Manager, Elektrobit
Mobile: +49-160-3660509
Email: paul.entwistle@elektrobit.com

In North America
Stephannie Depa
Breakaway Communications for Elektrobit
Mobile: +1 530 864 0136
Email: sdepa@breakawaycom.com