The challenge
Mando, a global development technology company for brake systems, steering systems, suspension systems, driver assistance systems, and electronics was in need of AUTOSAR-based, safe, and reliable series-production-ready ECU software that is applicable to multiple projects but only requires one license.
Constraints:
Increase in requirements: need for one global license for current and future AUTOSAR projects, available for multiple car makers, and applicable to a multitude of ECUs
Ongoing complexity: keeping up with ever-accelerating development cycles and assuring on-time delivery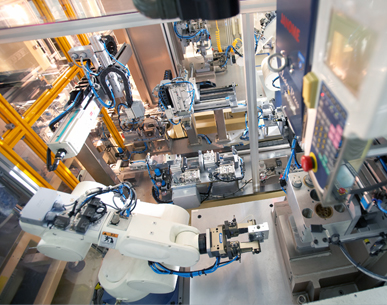 The solution
Elektrobit's Classic AUTOSAR software, EB tresos AutoCore 6 and 7, made it possible for Mando to speed up its time to market. We implemented EB tresos AutoCore, our AUTOSAR-compliant basic software for automotive ECUs, that is ready for development and series production projects. Additionally, having a global license with Elektrobit made it possible for Mando to supply multiple car makers faster, improve its delivery time, and reduce its administrative costs.
Benefits
Cost-effective – Having a global concept license for Elektrobit's AUTOSAR solutions reduces administrative costs. Having software ready for development, update, and available porting, allows a fast response time between car makers and their suppliers.
Reduced processing time – Elektrobit makes it possible for Tier 1 suppliers to manage multiple prototype projects involving different car manufacturers with one single license.
Elektrobit's added value
Elektrobit helped Mando to define and establish a reliable and effective solution for its ongoing projects that supply multiple car makers at the same time. Having a prototype project license with Elektrobit allows Tier 1 suppliers to cut down on processing time and act faster on the market.