This paper highlights basic error detection and correction concepts and explains so-called "patterns": standard solutions in software architecture.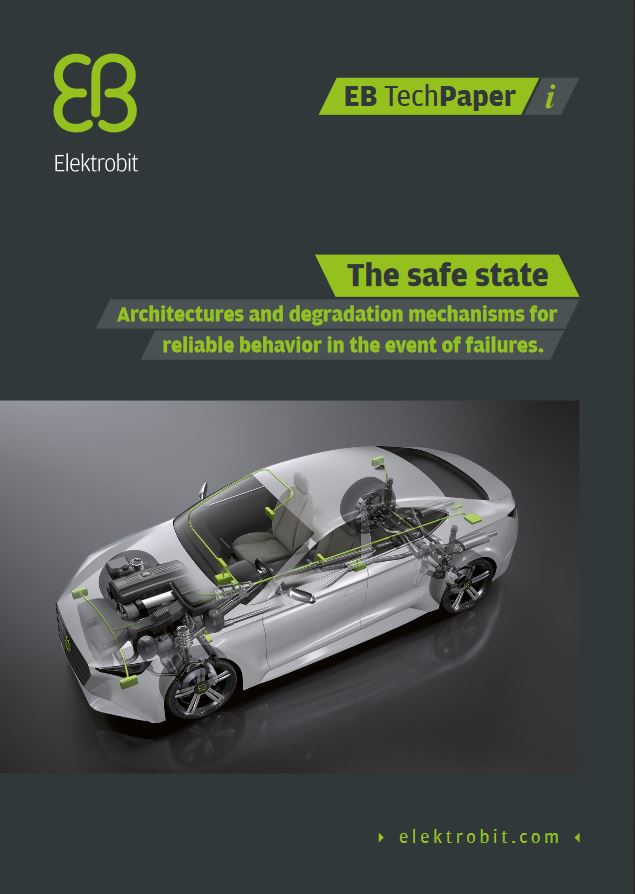 Table of contents
The safe state
Excursion: Error detection in ADAS systems
Safe State and partial recovering
Autonomous driving perspective
Introduction
In recent years, there has been strong growth in the number of electronic control units (ECUs) and their functions in vehicles. New technologies, particularly in the Driver Assistance sector, mean that functions are becoming more complex. Additionally there are increasing demands on hardware performance. Where 40 MHz single-core processors used to be sufficient in the past, multi-core processors with three-digit clock rates are now being used. In order to manage the complexity involved, standardization alliances such as AUTOSAR or GENIVI developed software architectures that have become established aspects of many ECUs. Safety standards such as ISO 26262 and IEC 61508 contain further guidelines on developing control units according to functional safety criteria. However, they do not prescribe specific solutions, in order not to limit the system designer in creating an optimal solution. New assistance functions and increasing complexity also means that there is a growing demand for handling errors that can occur on control units. To date, most of the systems are based on fail-safe architectures: if an error is detected in the ECU with a high probability, the function will be switched off; full control is returned to the driver, who is then informed.