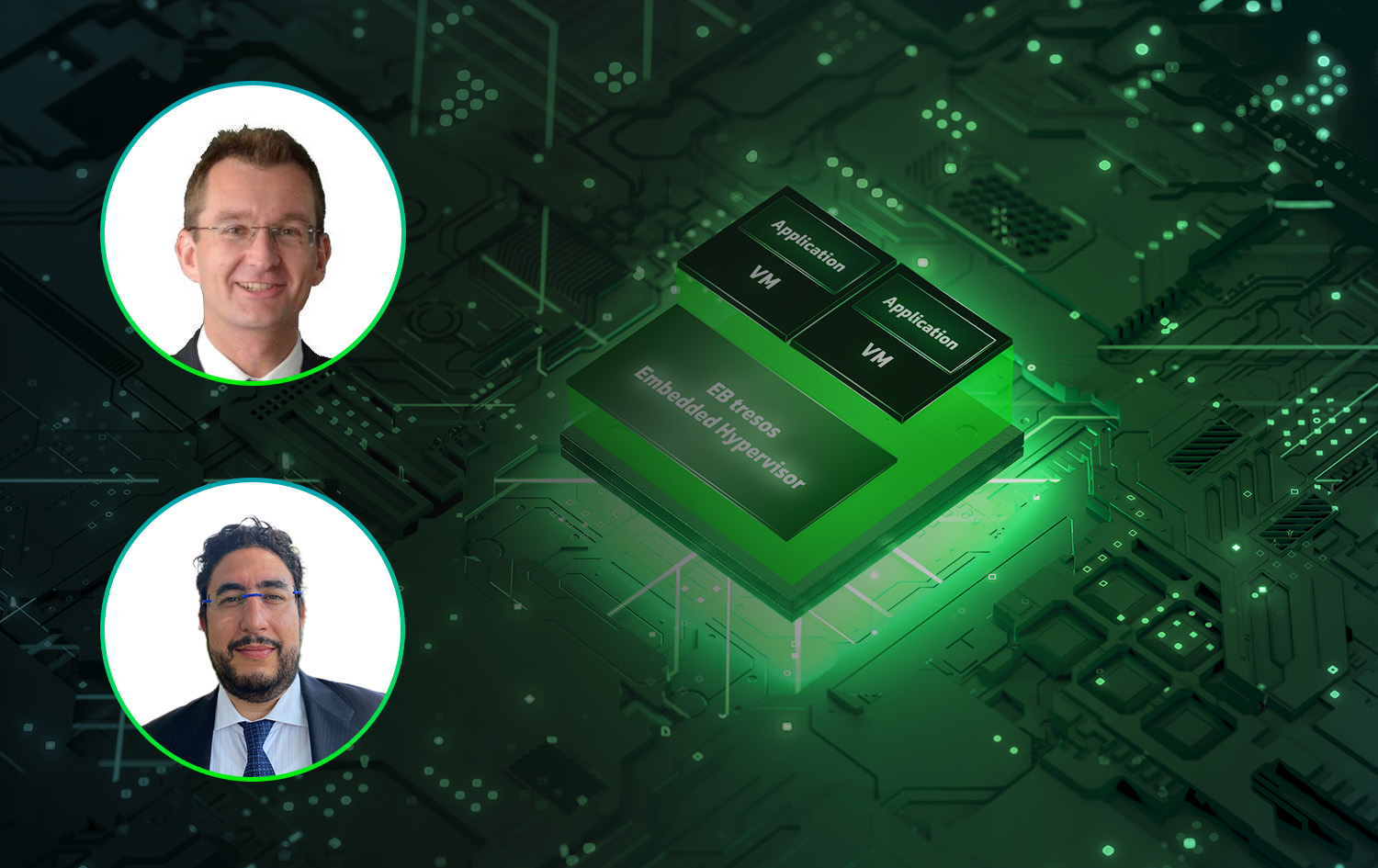 Modern vehicles require ever-increasing processing power and safe software isolation to enable software-defined functions. Microcontrollers (MCU) with virtualization are revolutionizing embedded design.
Summary
In this free webinar, Elektrobit's Dr Bruno Kleinert and Dr Giambattista Carnevale of Infineon reveal how the new AURIX™ TC4x MCU's virtualization enables isolated execution of multiple OS and AUTOSAR stack instances on a single chip.
Key topics and takeaways:
Gain insight into the critical role of virtualization in microcontrollers
Discover use cases for hypervisor systems
Explore the standout features of Infineon's new AURIX™ TC4x series and Elektrobit's cutting-edge EB tresos Embedded Hypervisor
Resource type
Webinar recording
Related content
To learn more on EB tresos Embedded Hypervisor, click here.
To learn more on Classic AUTOSAR solution & EB tresos, click here.