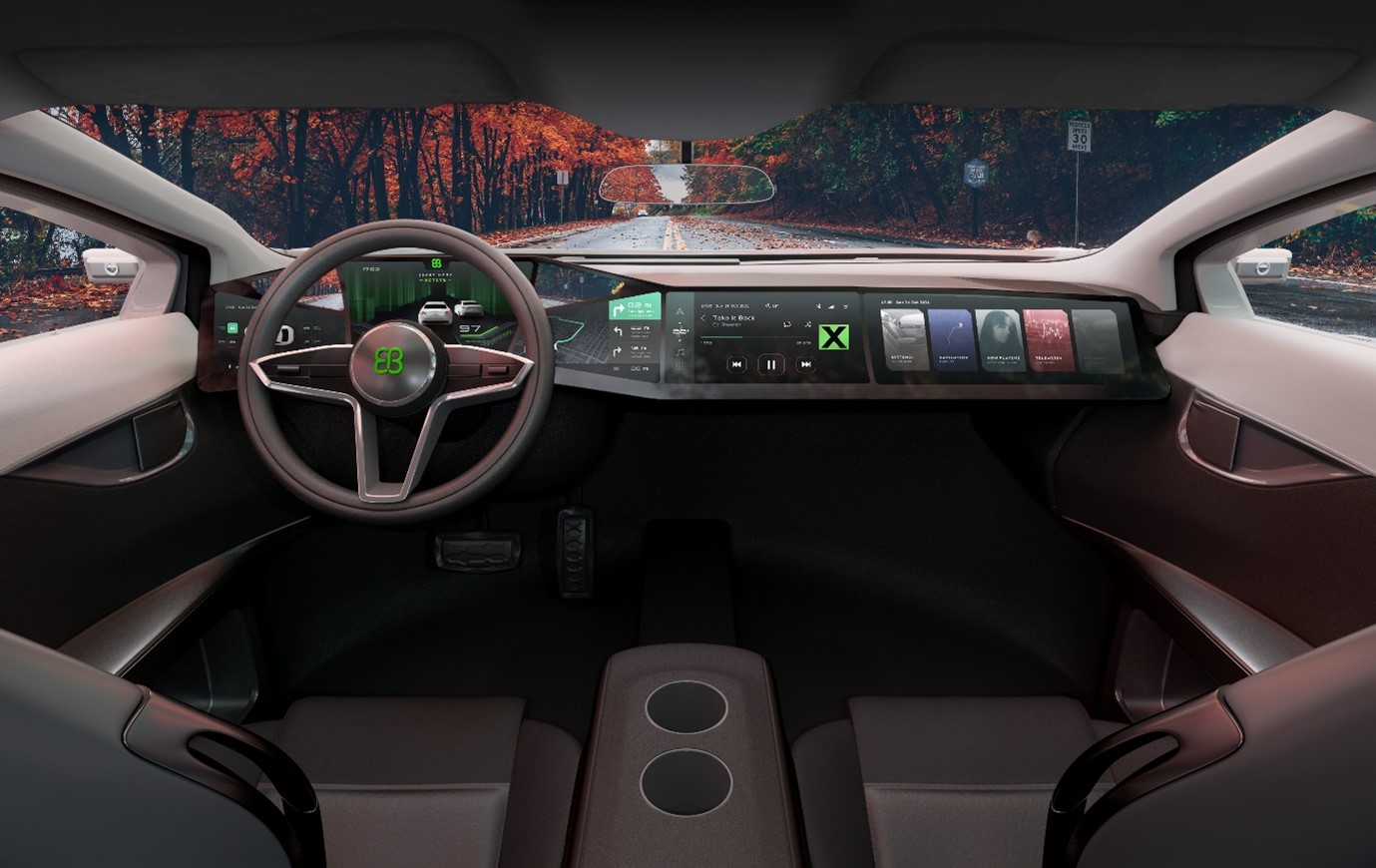 As cars become smarter and more digital, consumers are requesting more advanced features that make driving a seamless, distraction-free experience. Consumers want their interactions with their cars to be as easy and intuitive as their daily use of their smartphones. They're looking for touchscreens, swipe and gesture functions, head-up displays, and voice recognition technology. As much as possible, they want to enjoy a driving experience that's customized to their own preferences for both critical information and entertainment.
Based on this demand, the worldwide infotainment market is experiencing unprecedented growth. According to a recent analysis by MarketStudyReport, the global market for automotive infotainment systems is expected to grow from $25 billion in 2020 to $42.85 billion by 2027, a growth rate of 8% per year.
In response, the world's automakers are scrambling to be first to market with best-in-class human-machine interfaces (HMIs), high-performance computing (HPC) capabilities, expanded functionality, and innovative new features such as 3D glass that help differentiate their brands in an increasingly competitive landscape. From smartphone connectivity and voice-activated controls to enhanced displays, automakers are racing to develop the cockpit of the future as quickly as possible.
As consumers look for in-vehicle infotainment (IVI) systems that match the capabilities of their smartphones, two platforms – Android Auto and Apple CarPlay — are growing in popularity among consumers. More than 20% of consumers who own a permanently installed navigation system use Android Auto or Apple CarPlay, and that number is growing.
In an increasingly crowded marketplace, designing a seamless user experience is critical to automakers as they seek to differentiate their brands and win consumers' loyalty. But, as technology constantly evolves, how can carmakers keep up without adding specialized expertise? And how can they be sure their cockpit features are compatible with popular platforms such as Android Auto and Apple CarPlay?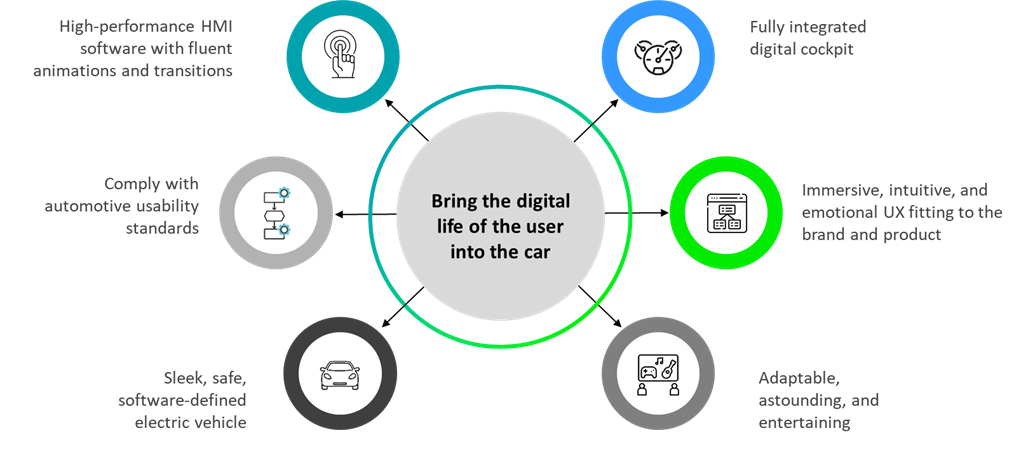 Building the cockpit of the future via a collaborative approach
As they balance urgent launch deadlines with mission-critical reliability and safety needs — while also facing tight budgets and engineering talent shortages – it's virtually impossible for automotive development teams to develop a next-generation user experience by working independently. Building the cockpit of the future involves overwhelming technical complexity, as multiple hardware and software components are brought together in a single electronics architecture.
Since the costs of designing, developing, and verifying hardware and embedded software are high – and these activities require specialized expertise – a much smarter and more cost-effective solution for automakers is to outsource the development of their advanced HMI systems to an expert partner.
However, it's important to choose the right partner as well as the right collaboration strategy. If automotive manufacturers source different software and hardware components from multiple suppliers, they face significant design complexity and integration issues when these parts are brought together. System-level integration mistakes are not only costly in terms of product recalls, warranty claims, and damage to the brand reputation, but they could also compromise the safety of millions of consumers.
By identifying a partner with deep industry experience and advanced technology leadership, automakers can instead access state-of-the-art cockpit systems from a single supplier, capable of delivering a complete system. The right partner will enable automotive engineers to choose the hardware and software components they need, scale up or down, integrate internally developed components, and arrive at a truly unique product design.
As a result, the engineering team can significantly reduce time to market, decrease development costs, amplify the work of their own engineers, and address complex system integration issues. Perhaps most important, automakers can be assured of always having access to the most advanced, best-in-class user experience features, without investing in internal expertise, design and development, systems integration, prototyping, and testing.
Elektrobit: Fueling cockpit innovation for over 20 years
To answer the challenges faced by automotive engineering teams, Elektrobit delivers a complete system architecture that combines both hardware and software. Elektrobit solutions power over one billion devices in more than 100 million vehicles, delivering enhanced comfort, control, connectivity and security. A pioneer and innovator, Elektrobit delivered the first automotive Android system in the industry.
Elektrobit's solutions are modular and service-oriented, easily scaling from a single display to complex, multiple-display devices while running on one system on a chip (SoC). They easily integrate with other third-party systems and run on multiple operating systems. Elektrobit offers a comprehensive set of products and services to support the inclusion of Android Automotive in infotainment systems. In addition, Elektrobit makes it easy to integrate Amazon Alexa Auto SDK into cockpit software platforms, to create a voice-first in-vehicle experience.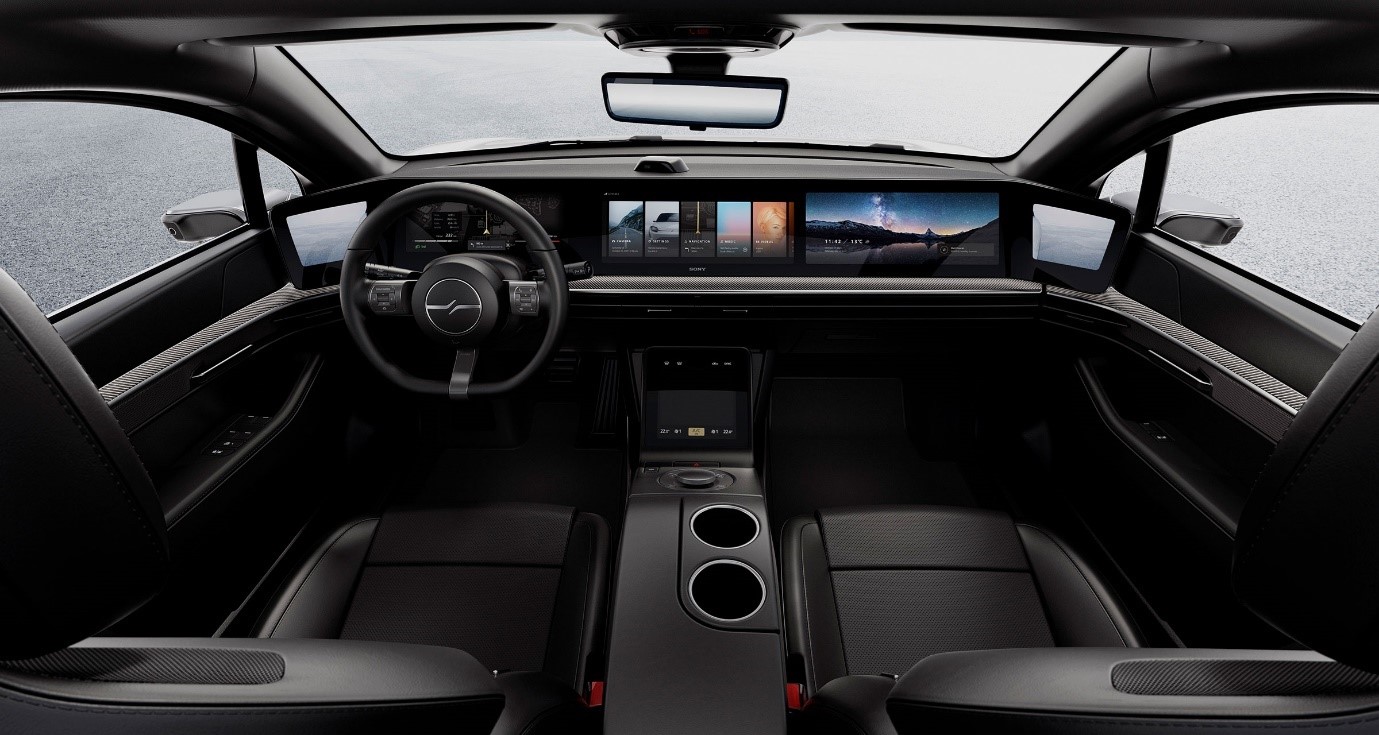 Learn more about Elektrobit's industry-leading capabilities at these links:
Digital Cockpits System Solutions for Automotive – Elektrobit.
Android Automotive HMI integration for cars – Elektrobit.
Amazon Alexa HMI integration for cars – Elektrobit.
To talk with experts who can help you design your own unique cockpit of the future, contact us>.