The demand for cars equipped with advanced driver assistance systems (ADAS) is increasing. The global market for autonomous vehicles (AVs) is projected to reach $37 billion in 2023 as carmakers add more features such as cruise control and parking assistance. Automotive manufacturers are competing to develop a fully autonomous vehicle capable of making complex decisions and taking emergency measures, while trying to keep up with new regulations and industry standards.
How can carmakers ensure a sophisticated autonomous vehicle system with advanced hardware and software that will operate with 100% reliability and safety under every possible operating condition? Billions of miles of actual or simulated test drives, collecting petabytes of data, are required to fully validate the safety of autonomous vehicles. AVs have the potential to reduce traffic fatalities by up to 80%, but this means every single component must be thoroughly tested and verified.
As carmakers race to introduce automated driving innovations, managing data and validating ADAS performance can be costly and complex. Engineering teams must collaborate on advanced system design, manage permissions, run simulations, and share massive amounts of data with global team members. How can carmakers develop the expertise and technologies needed to accelerate this development process?
Solutions for testing and validation
Partnering with a single-source provider who specializes in all areas of ADAS development — including functional design, automated testing, and driving simulation — offloads the burden of building an in-house team and a technology toolkit from scratch. Having a partner that has already developed hardware and software solutions to test, visualize, and validate data allows automotive manufacturers to speed up their efforts, while also harnessing the expertise of their own internal engineering activities.
Customized solutions enable carmakers to capitalize on streamlined workflows, searchable databases, a scalable architecture, diverse data pipelines, and parallel computing schemes that speed up large tasks such as driving simulations. The provider should also offer an open, extensible data management platform that integrates with other tools and systems used by the ADAS product development team. The development partner should also have expertise in data optimization and be capable of managing diverse data on-site or in the cloud.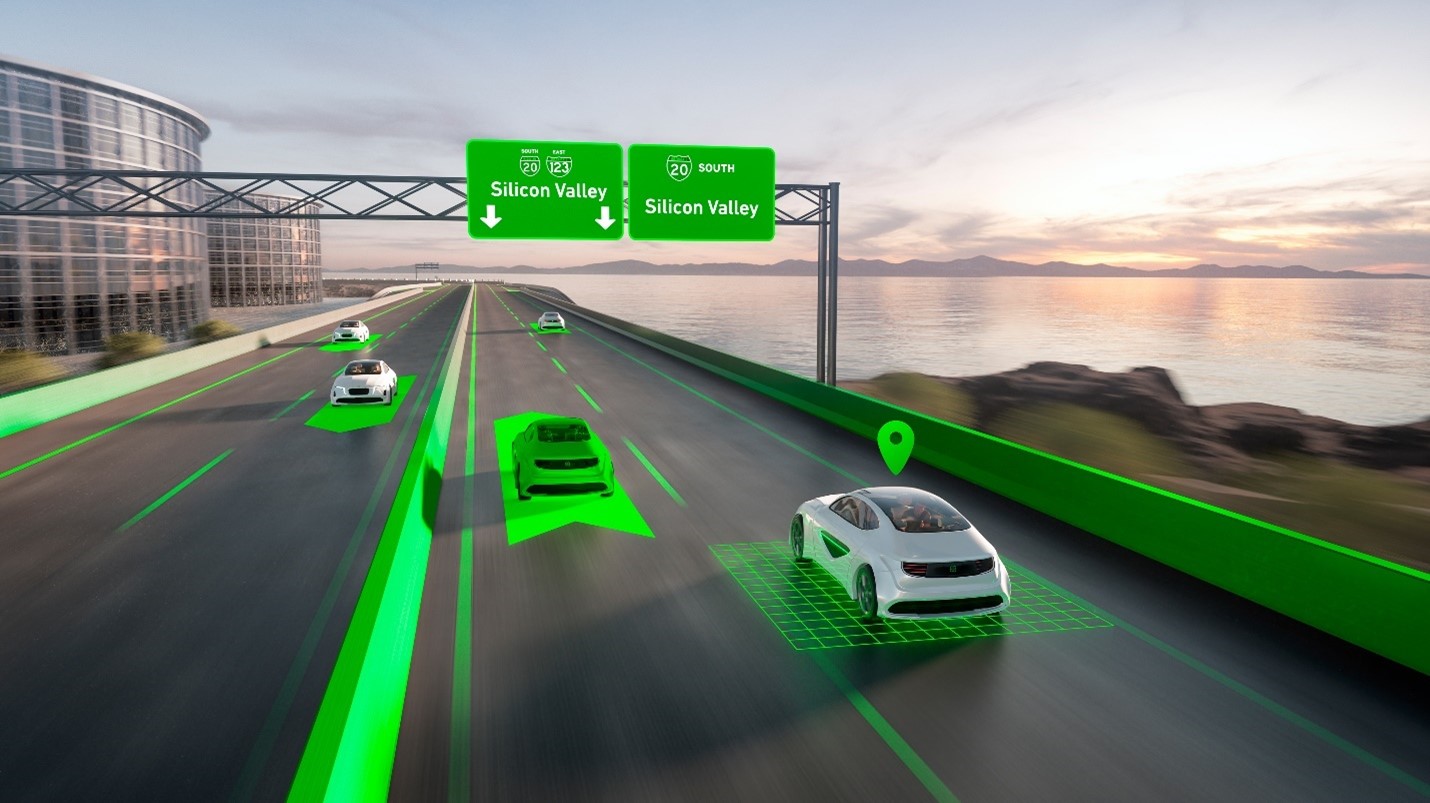 Solutions for electronic horizons and vehicle positioning
To ensure that automated driving capabilities are 100% safe and reliable, an accurate electronic horizon capability and vehicle positioning system are critical. Carmakers need to develop automated driving features capable of:
Collecting environmental data and pinpointing the vehicle's position in this landscape
Creating a real-time, 360-degree model of the vehicle's stationary and moving surroundings
Producing an accurate vision of the road ahead, using high-definition maps and information provided by other vehicles on the road
Accounting for snow or trees covering signage, or obstacles on the road that may alter the vehicle's sensor or satellite data
Again, this represents an area of ADAS development that relies on specialized expertise. It may be expensive for carmakers to develop internal teams and make technology investments to create and test electronic horizons and vehicle positioning systems. Sensors and other components need to be designed, calibrated, tested, and validated for every feature — such as lane-keeping systems, intelligent speed assistance functionality, and vehicle-to-vehicle communications — to achieve full confidence in their ability to perform under every AD operating parameter, as well as to meet newly developed federal guidelines.
Partnering with an expert provider that has developed hardware and software to build mission-critical vehicle positioning systems saves immense time and costs. Carmakers must find a company with proven experience in sensor development and validation that has developed real-world ADAS applications already embedded in vehicles today.
Elektrobit: a trusted development partner
To help meet the challenges involved in rapidly developing reliable, cost-effective AD solutions, Elektrobit offers a number of products, solutions, and services.
EB Assist is a family of hardware and software products which allow automotive engineers to develop, test, visualize, validate, and build automated driving functions. EB Assist ADTF3 enables development teams to seamlessly integrate and customize processes and an overall testing environment. In addition to reaching the goal of a faster launch cycle, carmakers can reduce costs by 80% when partnering with Elektrobit to manage petabytes of test-drive data.
EB robinos Predictor offers the accurate sensor development capabilities needed for ADAS vehicle positioning systems and electronic horizon development. It's a map-based sensor for automated driving, delivering precise information about the road and lanes ahead. It provides up-to-date insights about speed limits, geometry, curvature, and street type.
EB robinos Predictor is ideal for a variety of AD applications, including electronic horizon, correct placement of augmented reality items in head-up displays, support for navigation software, and even highly automated driving functions, while meeting industry standards and incorporating ADASIS protocols.
Elektrobit has over one billion embedded devices in over 100 million vehicles.
We understand ADAS. We are up on the latest industry standards. We help you solve your challenges.
To learn more and speak with experts who can help you win your race, contact us>.