Do you want to know more about the AUTOSAR Adaptive Platform?
Would you like to know how it can benefit your company?
Read this post to learn more about the benefits of an adaptive platform for vehicle architecture.

What is AUTOSAR?
AUTOSAR stands for "AUTomotive Open System ARchitecture".
It´s the one and only (automotive) industry-wide platform to collaborate over company boundaries and it is the standard in the comfort zone between just standard (such as best practices) and the functional specification. AUTOSAR means collaborate on standard and compete by implementation.
The consortium was founded by BMW, Bosch, Audi, Mercedes-Benz, and Porsche in 2004 to create a common standard for a real-time operating system that could be used across various car manufacturers.
The goal was to move away from legacy systems in vehicles. At the time, each Tier 1 built their own proprietary software, which would not work cross-OEM.
Since 2004, more and more companies have joined the AUTOSAR consortium. This includes:
Robert Bosch GmbH (Bosch)
Continental Automotive GmbH (Continental)
Magna International Inc. (Magna)
Toyota Motor Corporation (Toyota)
Daimler AG (Daimler)
General Motors Company (GM)
Ford Motor Company (Ford)
Volkswagen Group
As of May 2020, 284 companies have joined the consortium.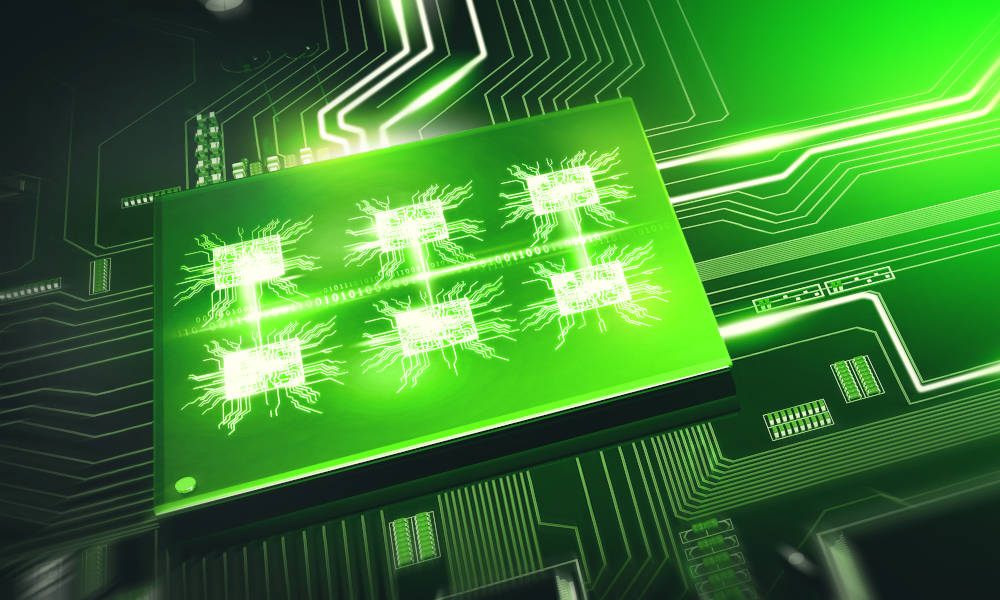 What is Adaptive AUTOSAR?
The AUTOSAR platform had to be extended with the introduction of software-driven electric and electronic (E/E) vehicle architecture into the automobile sector.
Basically, there was a need to extend standardization to the more powerful microprocessors as microcontrollers do end at some performance level. Software stack applied mostly being customized and Tier 1-specific, with no or less re-use between OEMs.
The original AUTOSAR specifications (now called Classic AUTOSAR) were designed for E/E architectures driven by the colocation of function, hardware, and required software on one dedicated ECU.
Adaptive AUTOSAR addresses the new demand for separating hardware from software which also results in compute clusters combining software functionality for different functions in one "vehicle server". Adaptive AUTOSAR extends the AUTOSAR platform to address the special needs for this vehicle server.
The benefits of Adaptive AUTOSAR
With the introduction of Adaptive AUTOSAR, we can expect a number of benefits across all automotive systems:
More efficient development for all manufacturers
Increased speed of development
Reduced development time for interfaces between vehicle sub-systems
Improved safety through standardization
The goal is for all manufacturers worldwide to use the same platform. This will result in faster integration with other vehicles, increased compatibility between systems, and improved security.
Adaptive AUTOSAR was also created with the goal of making the platform more specific.
This includes:
Defining platforms and modules for ECU
Creating assembly and configuration models
Specifying software interfaces and their usage patterns
To do this, a new working group called "ADL" (AUTOSAR Development Lab) was formed in 2012. This group was charged with updating and extending the AUTOSAR platform to better suit electric and electronic architectures.
The first version of the standard was released in 2014. Since then, we have seen a number of updates and additions to the platform.
AUTOSAR updates in 2021
The latest update released in February 2021 included a raft of interesting features.
This included new concepts such as:
Identity and Access Management (IAM)
System Health Management
Automated Driving Sensor Interfaces
Classic Platform flexibility
Vehicle Motion Control Interface
Intrusion Detection System Manager
UNECE
Furthermore, we can expect to see updates to the AUTOSAR Adaptive Platform every three years.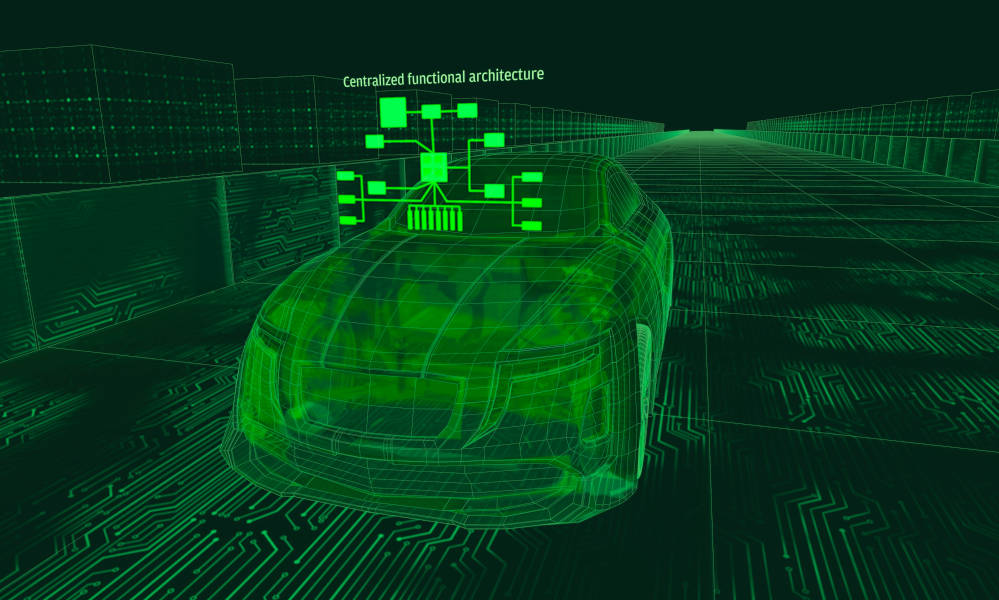 What does this mean for manufacturers?
For manufacturers, Adaptive AUTOSAR will make it easier and faster to develop and integrate vehicle systems. This is because all functions will be standardized across different platforms.
As a result, users can use one common platform throughout their organization without needing multiple variations or customizations. AUTOSAR is NOT the one and only, and one benefit is that it can be extended, quite openly. This makes sense given the move from mechanical to electrical systems.
The goal behind AUTOSAR is to create a comprehensive framework that covers main aspects of the vehicle. With this as an underlying base, features such as electric drivetrains can function as intended and meet the same standards worldwide.
How does this affect consumers?
The AUTOSAR platform provides a safe and secure foundation to utilize key technologies. With standardized interfaces, we should see fewer system-wide bugs and errors that would require the replacement of the entire platform.
Vehicles will also be more compatible with other AUTOSAR systems, making it easier to integrate newer models into our existing infrastructures.
How Adaptive AUTOSAR enables autonomous driving
The increasing need for electric vehicles is driving new innovations.
Adaptive AUTOSAR is one example of these innovations, enabling manufacturers to develop their systems with electric drivetrains more efficiently.
This is crucial because autonomous driving relies on several vehicle sub-systems to function properly. For example, autonomous vehicles rely on AUTOSAR software to monitor vehicle functions and make decisions based on the information they receive.
This includes data from external sensors such as LiDAR, radar, GPS, etc. Likewise, this requires AUTOSAR software that can monitor all the time what the vehicle is doing. The system must also react accordingly while ensuring the safety of both passengers and surrounding drivers/pedestrians/objects, etc.
Adaptive AUTOSAR gives vehicle manufacturers the ability to create systems that run faster and more efficiently. By implementing a high-performance computing (HPC) platform, it is possible for cars to contain multiple ECUs without sacrificing performance.
This allows vehicles to have new independent functions or modules for different components of the car. Interfaces can be created between these modules so that software algorithms can monitor them as needed.
This type of data transfer is critical for autonomous driving since it works on a point-cloud level (millions/billions of points). When combined with artificial intelligence technologies, the software can make intelligent decisions based on the most updated information available at any given time.
By making AUTOSAR systems more efficient and easier to maintain, they will allow for a more streamlined development process. Manufacturers can expand upon already created AUTOSAR systems instead of starting from scratch with every new platform.
This will result in faster deployment and lower vehicle costs across the whole vehicle infrastructure.
The time of Adaptive AUTOSAR is here
The AUTOSAR market is growing along with the industry. As vehicles become smarter, AUTOSAR systems must also be updated to support new technologies and safety regulations.
By updating AUTOSAR systems with faster communication protocols, vehicle manufacturers can increase performance while reducing costs. Implementing a high-performance computing platform allows for multiple ECUs without sacrificing performance or speed.
Elektrobit is the first and last name in Adaptive AUTOSAR, with years of experience developing market-leading vehicle systems. Contact us now for any inquiries.
Related content:
Adaptive AUTOSAR-based high-performance controller development – Webinar
If you want to learn how to apply the benefits of adaptive autosar, view our free webinar hosted by Vishal Mishra
EB corbos.
7 success factors for large scale HPC projects
Start off into the world of Classic AUTOSAR the right way