加入我们!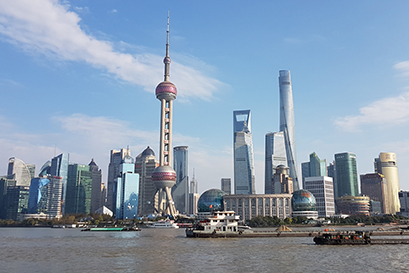 Image: Shanghai, Lujiazui area
Elektrobit (EB) is an industry-leading supplier of automotive software and has had a proven record in embedded and connected software development for over two decades. We are a globally-operating company with our headquarters in Germany and branches in Asia, Europe, and North America.
In China, the world's largest and fastest growing automotive market, EB is present in the capital city Beijing and in the modern metropolis Shanghai.
In our branch offices in Beijing and Shanghai there are over 100 software engineers who focus on our AUTOSAR solutions, navigation and HMI development, and on integration and validation in the infotainment area.
Cutting-edge topics like connected car cloud-based services and autonomous driving are also ramping up rapidly to serve the fast growing market needs.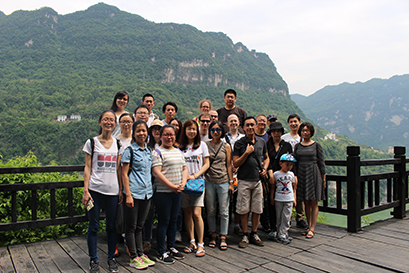 Image: EB team's 2017 spring outing
Meet the team – Employee testimonials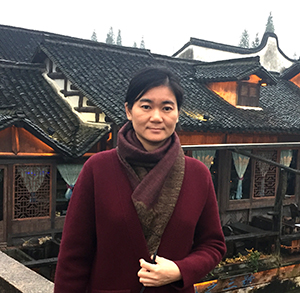 Yuan Jiajia, Team Manager
"I started at Elektrobit, in 2011, as a Senior Test Engineer working on the China variant for a huge navigation project for an international OEM. Although we met a lot of challenges, we could ensure a successful SOP, and I learned a lot about EB's navigation technology and products and really enjoyed the global team cooperation. I gained great experience to discuss topics with OEMs and Tier 1 suppliers which gave me the confidence and ability to start a new role as Project Manager. It was also an amazing experience to build up a team for global map compilation here in China. Elektrobit has provided so many opportunities to grow my career, and now I'm the Team Manager for Infrastructure of Center of Competence in Shanghai which brings me more challenges and responsibilities. But with the very good support of our great team here I can continue to develop my career. I am confidently looking forward to having more and more EB products on the road."
Take a look at our open positions in our careers site.
Our contact details:
Elektrobit Automotive Software (Shanghai) Co., Ltd.
2205 Wentong Building
#739 Kunming Road
Yangpu District, Shanghai 200082
China
Tel: +86 21 50431951
Fax: +86 21 50431953
shanghai_office@elektrobit.com
Branch Office Beijing
Ying Du Building, Tower A, Floor 28
48 Zhi Chun Road
Hai Dian District, Beijing 100186
China
Tel: +86 10 58692907 ext. 81
Fax: +86 10 58692907 ext. 805
beijing_office@elektrobit.com