Liity voittajatiimiin!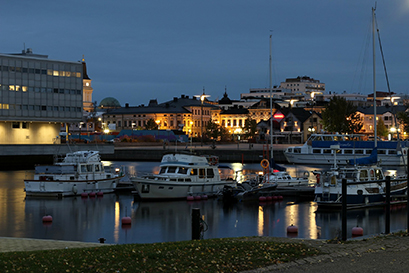 Elektrobit is an industry-leading supplier of automotive software and has had a proven record in embedded and connected software development for over two decades. We are a globally-operating company with our headquarters in Germany and branches in Asia, Europe, and North America.
One of them is located in the city of Oulu, the capital city of Northern Scandinavia and one of the fastest growing urban centers in Finland. Oulu is well-known for its technology and cooperative and competent people.
Our branch in Finland has today about 250 employees and we are constantly growing. We focus especially on developing software for car infotainment systems in particular for human machine interface and navigation. We are also specialized in car infrastructure and complex software integration and test automation development.
We have a strong Elektrobit spirit and employee engagement – join us and we promise that you will not regret it!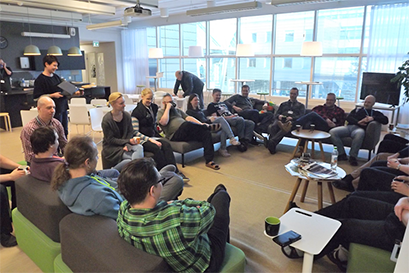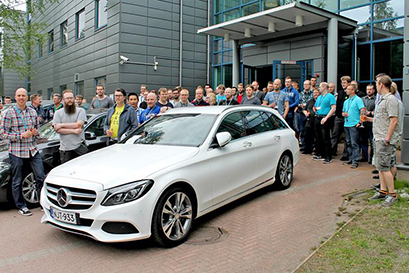 We offer the best colleagues, a relaxed, pleasant, and professional working atmosphere with an open communication culture, support for your professional growth and development, and versatile benefits e.g. comprehensive health care and flexible working time.
We always look for talented and competent people that share our culture and values to join our team. Interested? Take a look at our open positions in Finland!
Get an impression of how it is to be working for Elektrobit in Finland
Meet the team – Employee testimonials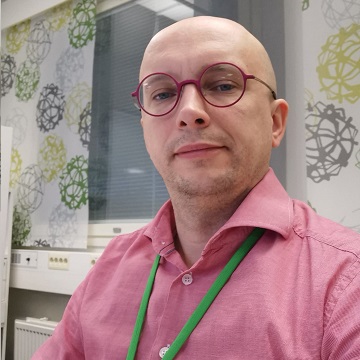 Maciej Sobociński
"I started working for Elektrobit Oulu in January 2020 as a Software Engineer for a new project ordered by one of the biggest automotive companies in the world. It was both exciting and challenging as this was my very first software-related job. Fortunately, the supportive spirit of the team quickly eased my worries. Furthermore, the rapidly expanding project offered new opportunities to grow, and thus I became team's PO and technical writer. I love what I'm doing, and I feel like my work has direct impact on other people, including millions of car users.
The overall atmosphere at work is fantastic and not even the 2020 coronavirus pandemic could spoil it. The workload is adequate, and the requirements are clear. The office is spacy, and the equipment is top-notch. Moreover, the company has vibrant social life with people from dozens of different cultures and a nice set of benefits. I'm warmly recommending Elektrobit as a workplace."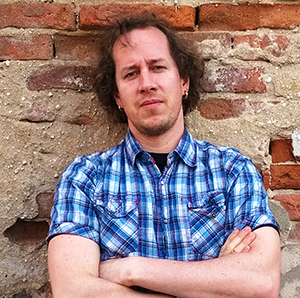 Ukko Finning, Senior Software Engineer
"I started as a software engineer in the Hybrid Navigation Team, and after that I have worked for Routing and now Electronic Horizon in a multi-site team. I enjoy my work and find it meaningful – day by day we make the world a safer and eco-friendlier place. It is important to be constantly curious, eager to learn, and read up on new research.
We have a very good spirit at the Oulu office – the office is modern, there is enough room for everyone and collaboration is good. The growing field of business and the top-notch people make Elektrobit the best place to be – it is so cool to be part of the future and newest innovations!"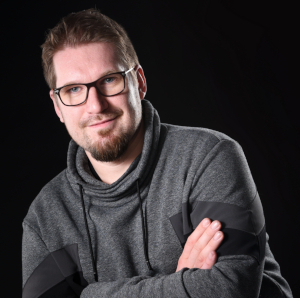 Tero Maijala, Expert
"I started at Elektrobit in 2017 to work in the automotive business in Oulu. Our branch office was growing and has thus provided a lot of opportunities. I started to develop AUTOSAR modules which at the beginning felt like a huge challenge, but I received a lot of encouragement and support to keep on learning and pushing my boundaries. After a while, I became the technical lead of our module development team. In general, I enjoy working in the automotive industry as we deal with topics that drive the future. I want to leave my mark on the future and do something meaningful, something that touches our daily lives. Elektrobit offers great opportunities and provides also the possibility to balance your workload when, for example, your personal life requires it. For me, Elektrobit is a great place to work at."
Take a look at our open positions in our careers site and become part of one of the most successful companies in Finland 2020:
Our contact details:
Elektrobit Automotive Finland
Elektroniikkatie 13
90590 Oulu
Finland
Tel: +358 40 3445 999