未来を背負う精鋭チームに加わりませんか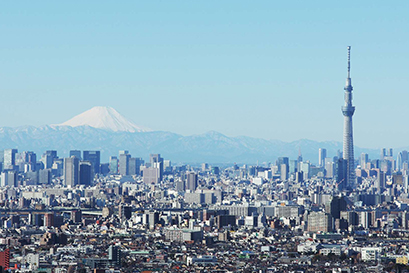 Elektrobit (EB) is an industry-leading supplier of automotive software and has had a proven record in embedded and connected software development for over two decades. We are a globally-operating company with our headquarters in Germany and branches in Asia, Europe, and North America.
EB Japan is located in two important cities in Japan to provide great support to Japanese customers. Tokyo is well known as the capital of Japan, and Nagoya is in the center of the main island where many Japanese automotive companies are located.
EB Japan focuses on ECU software, HMI development, and driver assistance software, and has been providing our products and engineering services to Japanese OEMs and Tier 1 suppliers for nearly 20 years. Although we are a small organization in Japan at the moment, we have highly skilled work forces and have been growing step by step. We offer you a good working environment with an adequate work-life balance, an open-door atmosphere, cooperative colleagues, much support for your career path, and opportunities to catch up Germany's latest technology.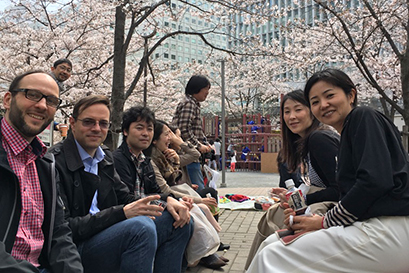 Meet the team – Employee testimonials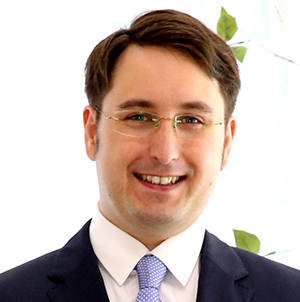 Jens Ganzmann, Sales Manager, UEX
In 2011, he started as student part-time worker at EB in Erlangen where he worked on route guidance in several languages for various car makers. In 2012, he became permanently employed at EB and additionally took over data pre-processing for speech recognition. In 2014, he joined EB Japan in Nagoya where he worked temporarily for Car Infrastructure, then returned to the User Experience (UEX) team developing an HMI for an agricultural machine, a speech user interface prototype. After a one-year transfer to a major Japanese OEM, he is now in charge of Sales activities for car HMI.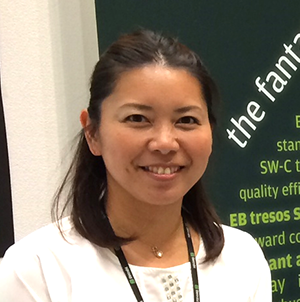 Mariko Ikeda, Service Manager
She started as an HR Administration and Accounting support in 2006. In 2009, she went on maternity leave and returned in 2010. Since then, she has not only been responsible for HR, but has also taken care of many others such as Marketing, Administration, Purchase, Premises, etc. Now she mainly works as HR Manager Japan and leads the Central Function team as Service Manager with shortened working hours.
"Cooperative colleagues, a supportive working environment, and the corporate culture help me to keep my work-life balance."
Take a look at our open positions in our careers site.
Our contact details:
Elektrobit Nippon K.K.
Osaki New City No. 1 Building
1-6-1 Osaki, Shinagawa-ku
Tokyo 141-0032, Japan
Tel: +81-03-6421-7140
Fax: +81-03-6421-7141
info-jp@elektrobit.com
Elektrobit Nagoya
Nagoya Fushimi Square Build. 8F
1-13-26 Nishiki, Naka-ku
Nagoya 460-0003, Japan
Tel: +81-052-684 7031
Fax: +81-052-684 7032
info-jp@elektrobit.com