Join a winning team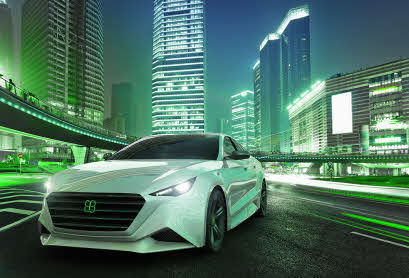 EB's Automotive Software Business is a key supplier of embedded software solutions for the automotive industry. In addition to the development of products, we also specialize in services and consulting for the automotive industry, supplying implementations of serial software solutions for a broad range of AUTOSAR and FlexRay, Infotainment, Navigation, HMI and Driver Assistance systems. EB helps automotive manufactures, like Ford, Audi, BMW, Daimler, Volkswagen deliver the best products and services to meet the needs of their customers.
EB is well established in the USA with offices and engineering centers in the Detroit and Seattle areas, and an innovation center in Silicon Valley.
In the USA, EB offers the following benefits for full-time positions:
Excellent medical, dental, vision and Rx
401k matching
Vacation starting at 3 weeks per year
Gym reimbursement
Tuition reimbursement
Employee referral bonus
And much more!
We are a fast paced team with a dynamic working environment. We offer you the freedom to develop your own ideas, work on interesting projects, flexible working hours, training, opportunities to travel and work on global projects.

View our open positions:
Meet the team – highlighted employees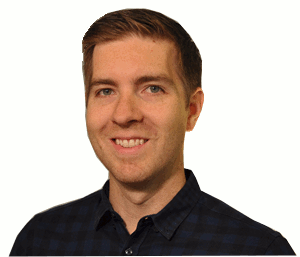 Kyle Dalley, Manager
I started at Elektrobit in 2010 as a Software Developer and was quickly integrated into a great, dynamic team and had a big influence on large HMI and Navigation projects. I've always enjoyed developing software from a user experience perspective, and working with automotive systems presents many interesting challenges in this field. It's also an amazing experience to jump into your friend's new car and see your software at work; it's awesome to know that what I've worked on is used and enjoyed by many people.
Elektrobit has provided many opportunities to grow my career. When I expressed interest in project management, I was supported and encouraged to step into a leadership role. I'm now responsible for many different and exciting projects. Our environment is a bottom-up approach where all ideas are listened to, and we're always challenging ourselves to improve. I enjoy working with development teams across the globe as well as interfacing directly with our customers to be able to shape and guide our projects to success.
Christina-Marie Adams, Sales Coordinator
I started at Elektrobit in 2008 as a trainee at our headquarters in Germany. In the 2 ½ years of my apprenticeship I was able to see all departments that our company has: Accounting, Controlling, Human Resources, Marketing, Sales and Project Teams. After this I started as a Team Assistant in 2011 for one of the largest teams in Elektrobit. The technical knowledge in the team helped me to understand our Products and Services better. I supported the engineers and management daily with the skills I learned during my time as a trainee.
There are many opportunities to grow in a high technology company like Elektrobit. When I expressed that I was looking for a new challenge our global team supported and encouraged me to move to the US to support the team. I'm proud to work for such a fantastic company. I love to learn about all the new technologies we are developing for the cars of today and those of tomorrow.