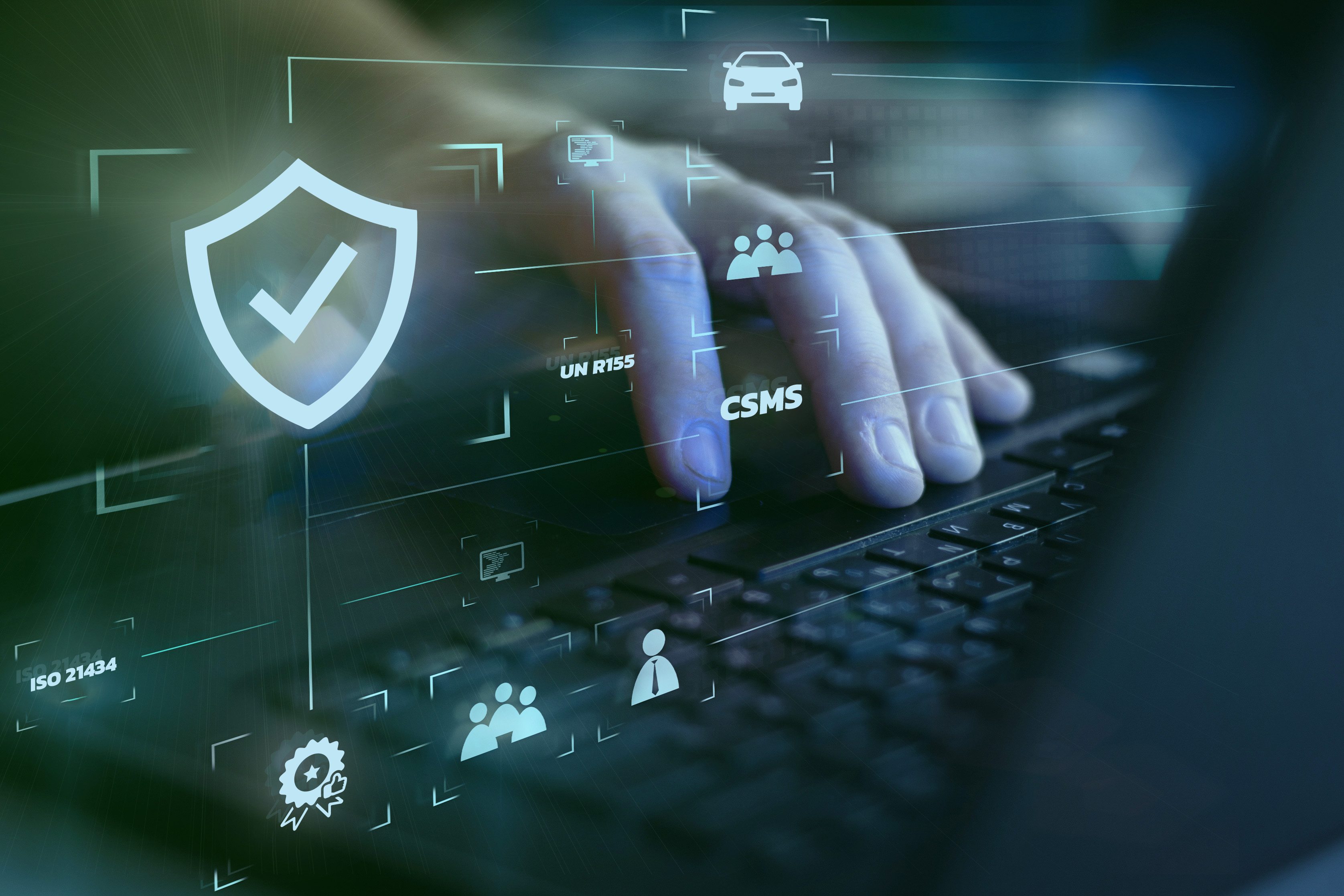 ERLANGEN, March 31, 2023 – Elektrobit announces it has passed the necessary third-party audits by Kugler Maag CIE, and is now accredited with the standards aligned to the ISO/SAE 21434 provision which provides a reference norm for implementing a Cybersecurity Management System (CSMS) as an industry standard. A CSMS represents a collection of processes set forth to manage cybersecurity threats across the lifecycle of a vehicle.
As of July 2022, the UN Regulation 155 obligates Automotive Manufactures to operate a certified CSMS in order to obtain vehicle type approvals. Receiving this audit and compliance certificate, Elektrobit will continue doing business as a supplier in the Automotive Software product and service domain.
"I want to stress that not succeeding in this topic would have meant that we would have been excluded from any business with an increasing number of OEMs and Tier-1s. This topic is existential for our company," said Alexander Much, Head of Software Systems Engineering at Elektrobit.
Competition within the broader field of connected mobility is in the best interest of the end users. While connectivity has many benefits such as allowing manufacturers to assess the condition of vehicles and update security software as needed. At the same time, connection increases the threat potential for hacker opportunities, as the number of communication routes rise. Adopting a comprehensive and standardized approach considers all the interrelated components to design a perpetually secure vehicle.
Cybersecurity Management System (CSMS) compliance is essential for maintaining a competitive edge and continuing to provide customers with innovative approaches to cybersecurity threats, as connected vehicles require end-to-end security.
Elektrobit's cybersecurity solution is made up of effective embedded cryptography designs and customer-specific specifications based on AUTOSAR specifications. Our platform-independent, modular offerings let our customers also pick and choose separate products and solutions which fit best to their unique needs.
For more information on Supporting UNECE R155, Cybersecurity Management System (CSMS) compliance, or Elektrobit's holistic approach to cybersecurity, please visit this page.
About Elektrobit
Elektrobit is an award-winning and visionary global vendor of embedded and connected software products and services for the automotive industry. A leader in automotive software with over 35 years of serving the industry, Elektrobit's software powers over five billion devices in more than 600 million vehicles and offers flexible, innovative solutions for car infrastructure software, connectivity & security, automated driving and related tools, and user experience. Elektrobit is a wholly-owned, independently-operated subsidiary of Continental.
For more information, visit us at elektrobit.com
Media contacts:
Elektrobit Global
Paul Entwistle
Global Public Relations Manager, Elektrobit
Mobile: +49-160-3660509
E-Mail: paul.entwistle@elektrobit.com