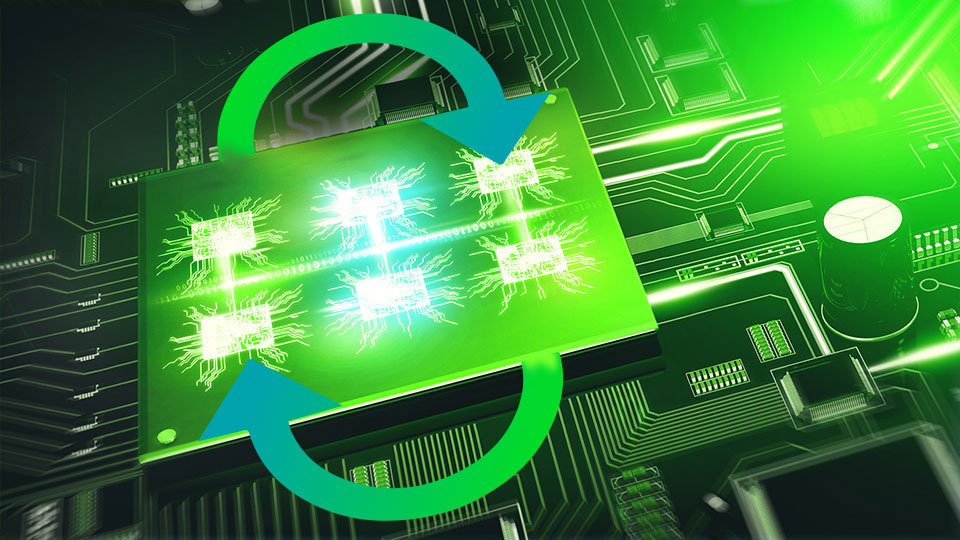 ERLANGEN, Germany, January 30, 2023 – Elektrobit today announced a new generation of its EB corbos Starter Kit that provides carmakers and Tier 1 suppliers with software for developing electronic control units (ECUs) – based on the Adaptive AUTOSAR standard – plus a component that distributes over-the-air (OTA) software updates. The starter kit (version 2.9 and later) integrates EB corbos – one of the industry's most established Adaptive AUTOSAR solutions – with EB cadian Sync UCM Master, a specialized OTA update tool.
All car makers are focused on building a common software platform for their vehicles – known as an Automotive OS – for which connectivity is a critical capability. The new EB corbos Starter Kit ensures that software in an Automotive OS can be easily deployed, enhanced, and maintained. With the addition of EB cadian Sync UCM Master (UCM refers to "update and configuration management"), it now provides a standardized, safe, and secure way to install, update, and uninstall software in architectures based on the AUTOSAR Adaptive Platform. EB corbos Starter Kit and EB cadian Sync UCM Master work together seamlessly out of the box without requiring further integration efforts.
"With EB corbos Starter Kit and EB cadian Sync UCM Master, we're bringing together two key components of an Automotive OS to make it easier for carmakers to develop their software-defined vehicles," said Michael Robertson, Vice President, Head of Products and Strategy, Elektrobit. "As automotive software experts, we're committed to partnering with our customers to provide products and services that give them an edge in a very competitive market."
Click here for more information about this solution.
About Elektrobit
Elektrobit is an award-winning and visionary global vendor of embedded and connected software products and services for the automotive industry. A leader in automotive software with over 35 years of serving the industry, Elektrobit's software powers over five billion devices in more than 600 million vehicles and offers flexible, innovative solutions for car infrastructure software, connectivity & security, automated driving and related tools, and user experience. Elektrobit is a wholly-owned, independently-operated subsidiary of Continental.
For more information, visit us at elektrobit.com
Media contacts:
Elektrobit Global
Silvia Lutz-Bartels
Head of Global Public Relations, Elektrobit
Mobile: +49 174 8107570
E-Mail: silvia.lutz-bartels@elektrobit.com

Elektrobit – North America
Stephannie Depa
Breakaway Communications for Elektrobit
Mobile : +1 530 864 0136
Email: sdepa@breakawaycom.com