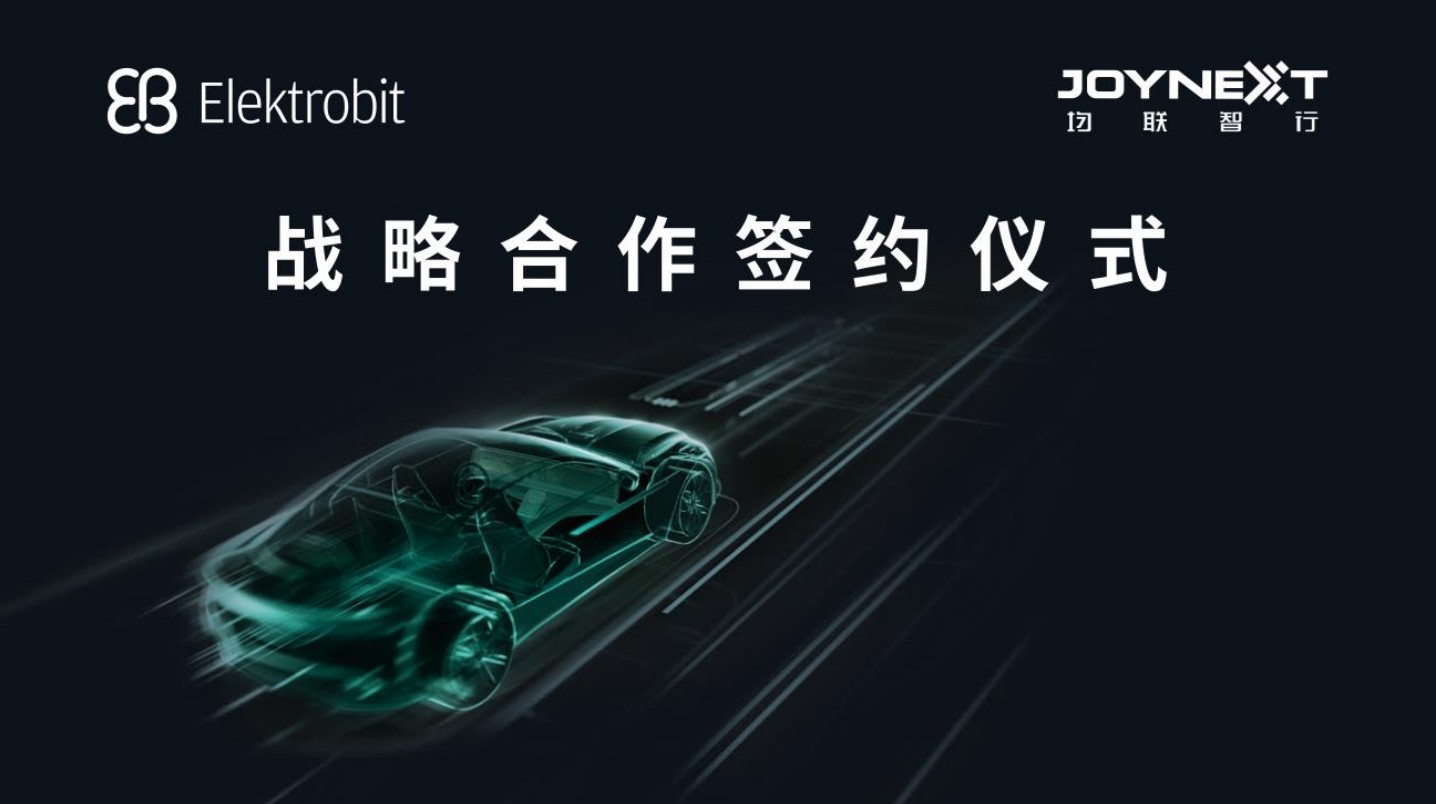 SHANGHAI/NINGBO, July 11, 2023 – Elektrobit and NESINEXT, a subsidiary of JOYNEXT, today announced a partnership in which NESINEXT will distribute Elektrobit software and engineering services to carmakers and suppliers in China, and the two will jointly develop solutions that are more efficient, faster and safer for the Chinese market. Elektrobit's industry-leading and production-proven software together with NESINEXT's abundant experience in developing basic software will allow customers to develop vehicles with next-generation automotive architectures based on the AUTOSAR Classic and AUTOSAR Adaptive standards.
The future of vehicles is software-defined with visionary carmakers investing in partnerships and technology that will enable them to build the complex software systems necessary for their next-generation vehicles. Market Growth in China is especially fast. According to market intelligence reports, software-driven transformation is set to more than triple automotive OEMs' software-based revenue in the coming years, growing to 22% ($640 billion) by 2031.
The relationship with NESINEXT marks the continued expansion of Elektrobit's distribution network in China. NESINEXT will be reselling Elektrobit's production-proven EB tresos and EB corbos products and solutions, which will enable carmakers and suppliers to accelerate the development of complex software architectures, also known as automotive operating systems (AOS). Elektrobit software is scalable, flexible and secure, while supporting the highest standards for functional safety and cyber security. Elektrobit products provide support for interconnectivity and real-time updates, delivering a complete basic software experience throughout the vehicle lifecycle.
"Software business innovations such as AUTOSAR, middleware, and development tools are increasingly important for the evolution of new electrical and electronic architectures. With the cooperation with Elektrobit based on Elektrobit's AUTOSAR expertise and technology, we will continue to work with our partners in developing "software-defined vehicles" and promoting the digital transformation of industry strengthening our advantages in the synergy of "software and hardware integration" in intelligent business," said Jacky Lu, CEO of NESINEXT.
Backed by global automotive supplier Joyson Electronics, NESINEXT offers strong R&D and delivery capabilities, merging global know-how with strong local presence. In addition to Elektrobit software, NESINEXT will also resell Elektrobit professional engineering services and provide integration support.
"We are excited to partner with NESINEXT to address the increasing demand for AUTOSAR solutions in China," said Woody Zou, country manager for Elektrobit, China. "The cooperation will help customers build reliable, high-performance infrastructure software and accelerate the development of their next-gen vehicles with advanced features that differentiate them from the competition. Together, Elektrobit and NESINEXT will enable faster time to market, while also reducing overall cost."
About Elektrobit
Elektrobit is an award-winning and visionary global vendor of embedded and connected software products and services for the automotive industry. A leader in automotive software with over 35 years of serving the industry, Elektrobit's software powers over five billion devices in more than 600 million vehicles and offers flexible, innovative solutions for car infrastructure software, connectivity & security, automated driving and related tools, and user experience. Elektrobit is a wholly-owned, independently-operated subsidiary of Continental.
For more information, visit us at elektrobit.com
About NESINEXT
NESINEXT, a subsidiary wholly owned by JOYNEXT, is headquartered in Ningbo, Zhejiang Province, China. Our company owns research centers in Ningbo, Shanghai, Beijing, Dalian, Shenyang, and Dresden. At NESINEXT, we have several doctorate degree holders leading the management team. Over 85% of our employees are R&D personnel, and most of them have working experience in well-known global OEMs and technology companies. With a global mindset, NESINEXT provides specialized and efficient software development tools and services to accompany our customers in the entire innovation journey.
Media contacts:
Eva Pang
Marketing Manager China, Elektrobit
Tel. +86 21 5043 1951 – 806
Email: haihong.pang@elektrobit.com