|

|

|

|

EB robinos Predictor..
EB robinos Predictor partner program
Interfaces for automated driving development
The EB robinor Predictor partner program is an active collaboration of companies specialized in sensors, virtual test drives, automotive bus interfaces, data logging, and more. Customers can benefit from developed interfaces and filters of software, sensors, and much more interlinked with EB robinor Predictor. We welcome companies who want to contribute and advance the development of ADAS and automated driving systems.
Benefits for customers
Pre-integrated and ready-to-run interfaces enable users to utilize your tools immediately, without spending great effort on development and integration.
Be ensured that your filters in use are providing the right set of settable properties.
Rely on tested filters developed by the manufacturers of the sensors.
Profit from a guaranteed completeness of the sensor data.
Benefits for partners
Gain experience and know-how with EB robinor Predictor by developing, maintaining, and supporting the interface of your own hardware/software to EB robinor Predictor.
Reach worldwide distribution as your interfaces to EB robinor Predictor are distributed with every delivered version.
Increase the sales of your tools as EB robinor Predictor customers can easily make use of your products as well, without any integration effort.
Boost your visibility in the market as your company name, logo, and products are mentioned in EB robinor Predictor-related marketing and sales activities.
How Elektrobit supports you
We evaluate potential partners, elaborate a partner proposal, and coordinate necessary measures with the development owner of EB robinor Predictor.
You receive one developer license free of charge.
You receive support (e.g. training, hotline) during the development phase.
Through our partner website and press releases you gain more media exposure, joint product demonstrations on events are also possible.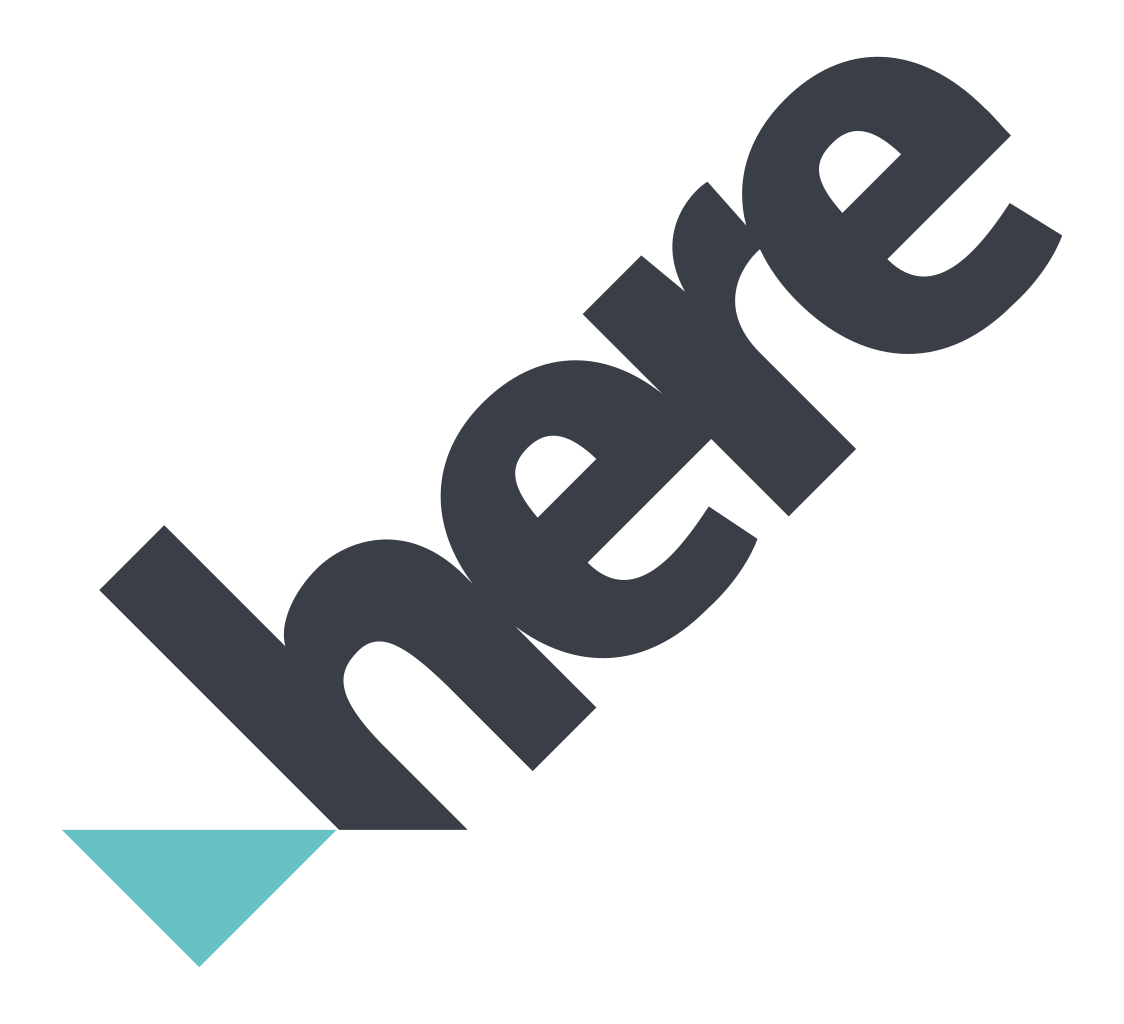 HERE Technologies
About HERE Technologies
As global mobility becomes increasingly connected, electrified and automated, HERE Technologies is leading the way to a safer, greener future. The HERE location platform is integrated into more than 160 million vehicles across the planet, using fresh and accurate data that we have been building for over 35 years – and continue to refresh daily. Their experience in mapmaking has made HERE one of the leading innovators in location technology and spatial intelligence.
In key markets, Automated and Connected Driving, Fleet Management and Supply Chain, HERE works with global brands, partners, developers, and customers so that together we can move the world forward. Armed with critical location data and technology tools, we're developing solutions that solve the biggest challenges that face us today and help us plan for a better future.
Our partnership with HERE
HERE Technologies is a company that provides  mapping and location data and related services to individuals and companies. It is majority-owned by a consortium of German automotive companies (namely Audi, BMW, and Daimler since 3 August 2015), whilst other companies also own minority stakes. Here is currently based in Amsterdam.
HERE is strategically integrated in the electronic horizon solutions space, which aligns with Elektrobit's solutions. Together we bring perspective on why fresh map data is so important and how to bring map data into the system over a long life cycle.
Here captures location content such as road networks, buildings, parks and traffic patterns. Here provides platform services to smartphones. It provides location services through its own Here applications, and also for  GIS and government clients and other providers. Here has maps in nearly 200 countries, offers voice guided navigation in 94 countries, provides live traffic information in 33 countries and has indoor maps available for about 49,000 unique buildings in 45 countries. Here are also working on  self-driving technology.
---
Navinfo
About Navinfo
NavInfo Europe is a leading software service provider for the automotive industry since its establishment in 2011. From its roots in digital mapping and location data, it has successfully branched out its expertise in AI and Cybersecurity to deliver high-quality and reliable customized products and services. With its solutions, NavInfo Europe is committed to innovating and accelerating the deployment of a safe and smarter future.
> Read more about NavInfo Europe
Our partnership with NavInfo Europe
NavInfo Europe provides advanced software and services for the automotive industry. We engineer state-of-the-art software that is critical to the production of digital map and location data. Our solutions validate, test, and improve digital data and enables conversion into multiple data formats (including NDS, OpenDrive, etc.).
 
The company's automotive customers and partners include BMW, Volkswagen, Mercedes-Benz, Ferrari, Aston Martin and a wide range of navigation system providers and system integrators including Continental and Elektrobit. NavInfo Europe is a key contributor to the NDS consortium that defines NDS.Classic and NDS.live map formats for Navigation, ADAS, and Autonomous Driving functions that are used by OEMs worldwide. NavInfo Europe has been supplying Elektrobit with NDS map data for EB Robinos Predictor in the context of Advanced Driver Assistance Systems.
---

Zenrin
About Zenrin Group
Zenrin Group companies generate products across diverse industries, including mobile navigation, mobile advertising, printing, publishing, GIS, research & development, and software development.  They provide an extremely detailed and precise residential map database to build safer, more convenient and eco-friendly smart cities for the future.  In China, Zenrin has opened cartographic data processing offices in Shanghai and Shenzhen. In Europe, the United States, and Taiwan, Zenrin produces navigation software for in-car navigation systems. In India, Zenrin collaborates with local map companies to share technology and expertise in producing maps for the fast-developing infrastructure there.
Zenrin Group companies offer products across diverse industries, including mobile navigation, mobile advertising, printing, publishing, GIS, research & development, and software development using original mapping technology and know-how.  Their current residential maps cover 100% of Japan's cities, towns and villages.   They have successfully compiled a cartographic database covering all of Japan which is widely used in GIS (Geographic Information Systems).
Our partnership with Zenrin
Since April 2000, Zenrin has continued to explore collaborative efforts with other electronics and auto manufacturers. Businesses, organizations, and travelers nationwide utilize this data in a variety of applications and settings.
---