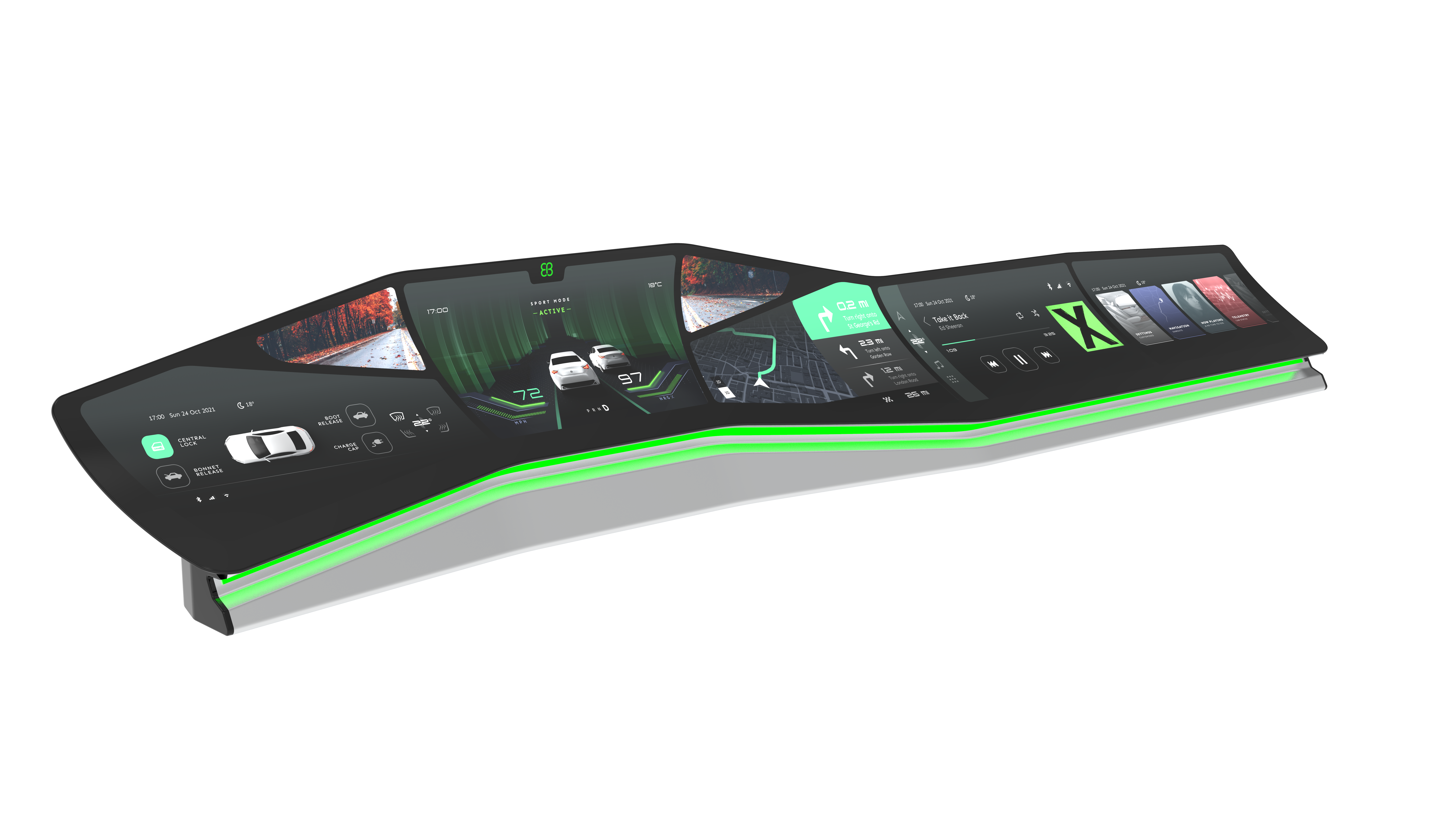 The challenges
Consumer electronics fans have been using OLED (Organic Light Emitting Diodes) devices now for several years.
This technology is currently evolving into the automotive market. A global vehicle manufacturer has planned for a mass production of OLED displays in 2023 with a total order value of around €1 billion. As the market needs are showing a significantly increase in the development demands around the infotainment and display area Continental was looking for a trusted partner with OLED expertise.
Constraints:
Required high focus on industrial design and innovation.
The integrated OLED display ensures a first-class UX and offers automotive manufacturers an opportunity to differentiate and individualize.
The solution
Elektrobit acts as a partner for Business Area User Experience and provides hardware product development, complementary to Continentals overall strengths.
Benefits
Elektrobit as partner providing one-stop-shop for creating state-of-the-art user experiences.
Elektrobit steers the development process of the display system, delivers hardware product development, reducing development costs, efforts and time.
Elektrobit supports the OEMs & Tier1 in reducing the overall total cost ownership.
Elektrobit enables the OEMs to differentiate their vehicles without the investment and resources required to build them from scratch and maintain over time.
Elektrobit's added value
Elektrobit's ability to adopt fast to the "market needs"
Excellent and long-term relationship towards customers, OEMs and LCD/OLED makers
First OLED automotive devices already in series
Elektrobit's 3D real glass "Know-how" and first real glass automotive product already in series
Decades of "Knowledge" in developing complex infotainment display products with respect to EMV, mechanics and electronics
Elektrobit's highly motivated, experienced and cross functional product development team
Statement by Michael Kloft, Head of PDC Input Devices & Displays
"The Elektrobit team is offering excellent and broad technical competency in different areas of display technologies"