The company
Delphi is a leading global supplier of electronics and technologies for automotive, commercial vehicle, and other market segments. Operating major technical centers, manufacturing sites, and customer support facilities in 30 countries, Delphi delivers real-world innovations that make products smarter and safer as well as more powerful and efficient.
The challenge
Delphi was looking for a flexible navigation software solution for Audi's A1 standard head unit. They needed to upgrade the entry-level hardware platform with high-end navigation and human machine interface (HMI) features, such as real alternative routes and full-word-speech-entry.
The solution
Delphi used software based on the navigation solution EB street director. Using the EB GUIDE Speech Target Framework, they integrated a speech dialog system into the infotainment solution.
The benefit
Delphi and Audi benefited from Elektrobit's highly adaptable navigation and speech dialog software. It allowed Delphi to implement Audi's features easily and deliver high-quality in-car navigation. Elektrobit Automotive supported Delphi in offering a new generation of feature-rich, embedded infotainment systems to Audi, even for standard head units.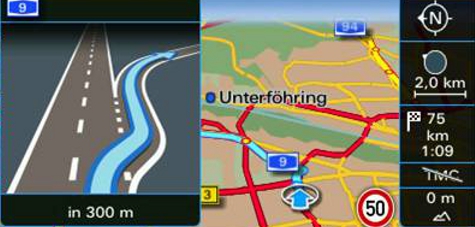 Quotation from Dr. Wilhelm Steger
Managing Director Infotainment & Driver Interface Europe, Delphi
"Elektrobit's products were easily integrated into our system architecture and have helped Delphi to offer Audi superb quality and added functionality."
Read more about Delphi.