The company
Sony Honda Mobility Inc. is a Japanese joint venture automotive company established by Sony Group Corporation and Honda Motor Company in 2022 to produce battery electric vehicles. The company will market its vehicles under the AFEELA brand.
The company plans to take pre-orders in the first half of 2025 and deliver the first cars to customers in North America in spring 2026. Production of the vehicle will take place at one of Honda's plants in the U.S.
The challenge
Sony Honda Mobility had a bold vision – to craft the most emotive, inspirational, and connected in-vehicle experience the automotive sector had ever seen. This vision would require extensive research and development. Creating a unique and captivating in-vehicle experience needs a blend of cutting-edge technology, visionary ambition, and the right partner to bring it all together.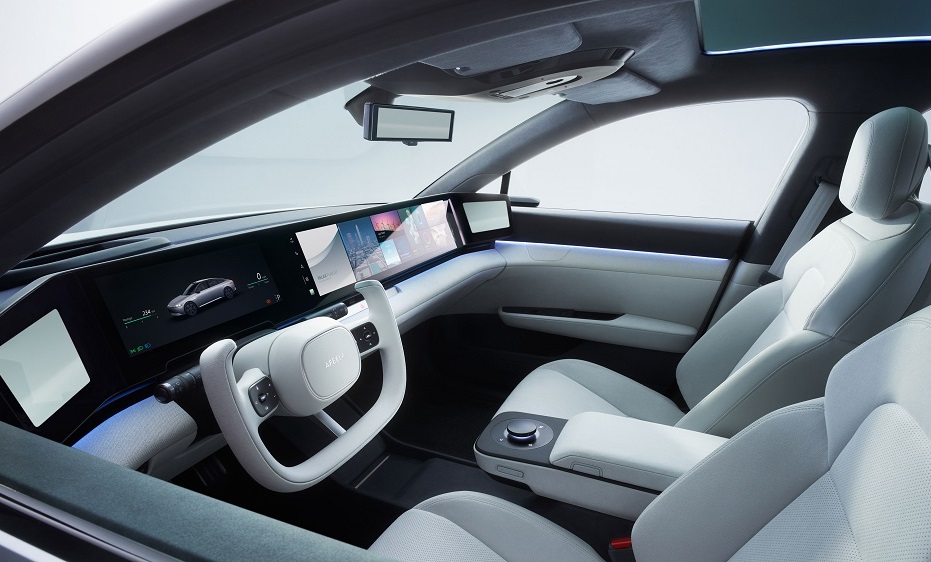 Constraints:
This project involved a high level of inter-cultural competence, established a benchmark of the Elektrobit skill set, and secured the trust and confidence of the client in Elektrobit's ability to deliver a top line user experience in keeping with the unique Sony mindset.
The solution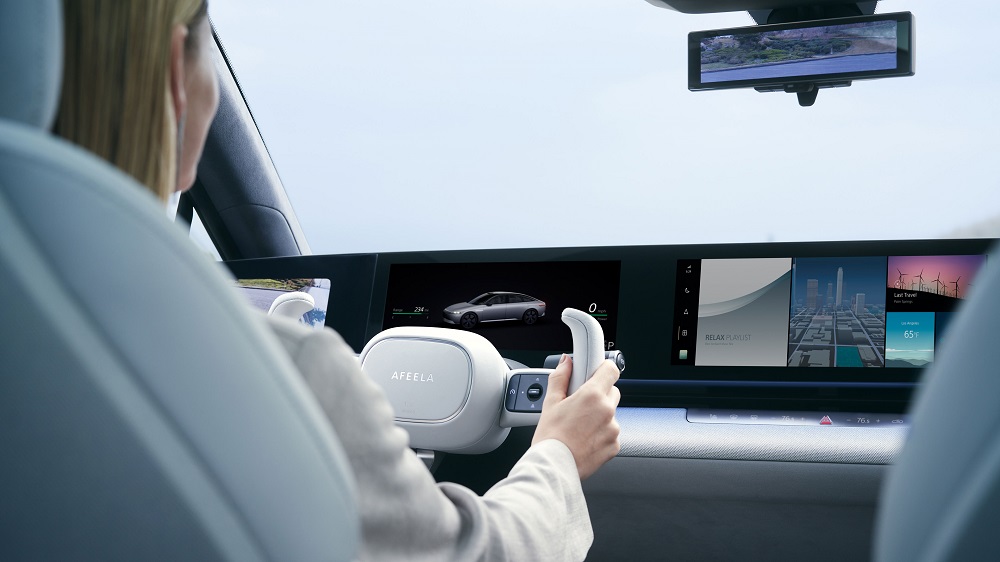 Elektrobit embraced a multifaceted role in the ambitious project of helping bring the AFEELA prototype to life, from system design to software and hardware development.
Our team ensured the integration of Sony's cutting-edge infotainment software and high-performance entertainment system, making the in-car experience an authentic extension of Sony's universe.
The pioneering Theming Engine empowers end-customers with the ability to personalize their vehicle's cockpit system, all conveniently controlled also through a smartphone app, placing the power of customization directly in the hands of the user. Elektrobit's innovation also extended to the creation of an advanced software architecture for the AFEELA prototype, providing a robust foundation for SHM to harness the entire Sony ecosystem.
Benefits:
The collaboration between Sony, SHM, and Elektrobit resulted in a unique and highly intuitive in-vehicle experience.
The software-enabled a rich ecosystem, integrating audio and camera sensor technologies, gaming, movie, and music content.
The AFEELA prototype showcased a software-defined approach to vehicle design, offering personalized and up-to-date features to end-users.
The collaboration allowed for agile development, with iterative improvements and a focus on cross-functional collaboration.
Elektrobit's added value
Elektrobit software powers over five billion devices in more than 600 million vehicles. It bridges the three segments of the emerging software-defined vehicle marketplace: traditional car makers, industry newcomers and tech giants, offering car infrastructure software, connectivity and security, automated driving and related tools and user experience. While the software-defined mobility revolution represents a shift in mindset and approach for many, for Elektrobit, it is second nature.
Statement by Roger Lanctot
"The Sony Honda Mobility AFEELA prototype is the epitome of software and service integration in a vehicle. It represents a unique user environment that enables the fusion of comprehensive contextual awareness including location, vehicle status, and even the driver's and passengers' emotions. The proper software portfolio enables an entirely new experience that is enriching, stimulating and safe. Elektrobit is the ideal software expert to bring that proposition to life."
Roger Lanctot, director, Automotive Connected Mobility, TechInsights