Solutions for intelligent automotive digital cockpits
Cockpit System Solutions support the development of next-generation in-vehicle user experiences — from specification, design and conception to production engineering and integration of hardware, software, and third-party applications.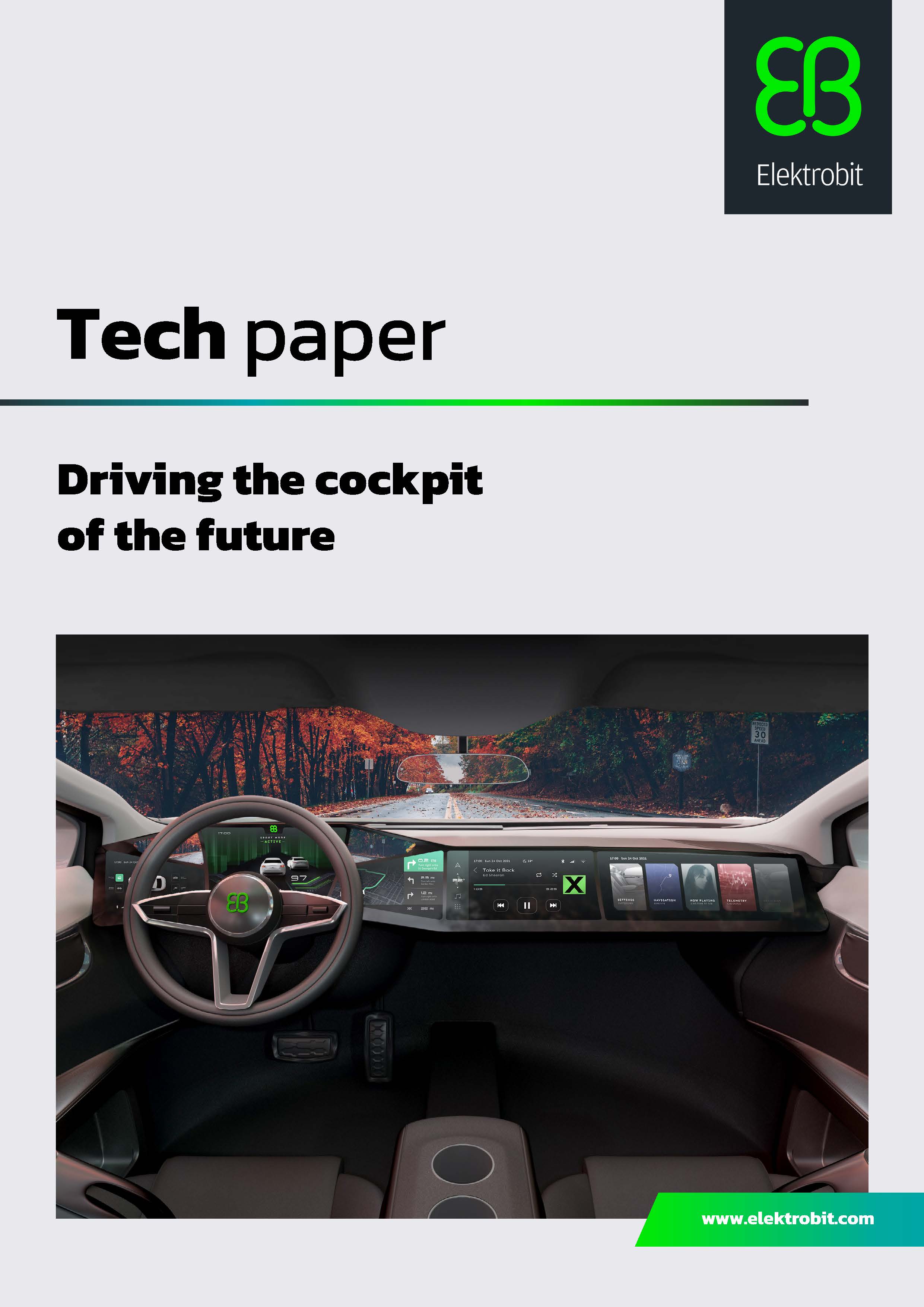 Table of contents
Introduction: Driving the cockpit of the future
Elektrobit: Fueling cockpit innovation for more than 20 years
A single, holistic cockpit solution accelerates development
A full suite of road-tested, proven capabilities
Steering customers toward a competitive advantage
Start on the road to product differentiation
Introduction
Today, consumers are looking for streamlined, full-featured automotive cockpits that are as easy, and intuitive, to use as their smartphones. But it can be challenging for automotive engineering teams to specify, design, and develop advanced cockpit systems that are optimized for performance, fully integrated, and supported by best-in-class technologies such as intuitive infotainment, pillar-to-pillar & freeform displays, voice recognition, and automated driving. Elektrobit's deep industry experience and advanced technology leadership enable automakers to access state-of-the-art cockpit systems from a single supplier – leading to lower development costs, faster launch times, greater reliability, and increased innovation.
Resource type
White paper