This tech paper shows how EB cadian Sync provides OEMs with a tool to meet the requirements of over-the-air (OTA) software updates.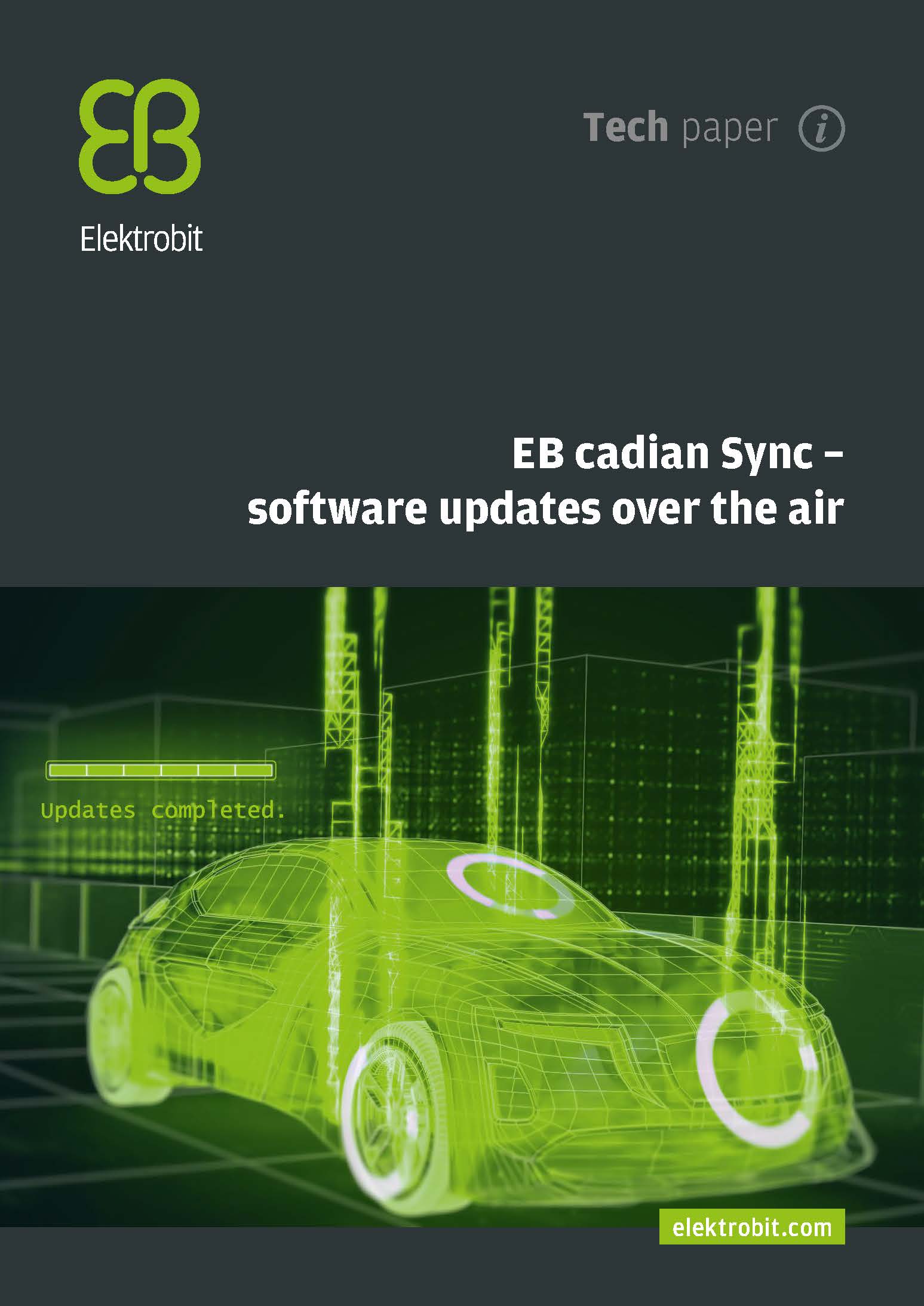 Table of contents
End customers expect OTA updates
Update mechanisms as required
Powerful backend functions
Customized workflows possible when installing updates
Clear benefits for OEMs
Introduction
For vehicle manufacturers, there is hardly any alternative to updating ECUs and systems over the air. To tackle cybercriminal threats to connected vehicles, currently identified threat vectors and new vulnerabilities, manufacturers must be able to take swift countermeasures. With EB cadian Sync these challenges can be tackeled.