Managing the growing complexity and achieving greater flexibility and scalability requires virtualization on server ECUs. Three hardware options are available for connecting the virtual machines to Ethernet. With its EB tresos and EB corbos product lines, Elektrobit offers an efficient software solution for all these options.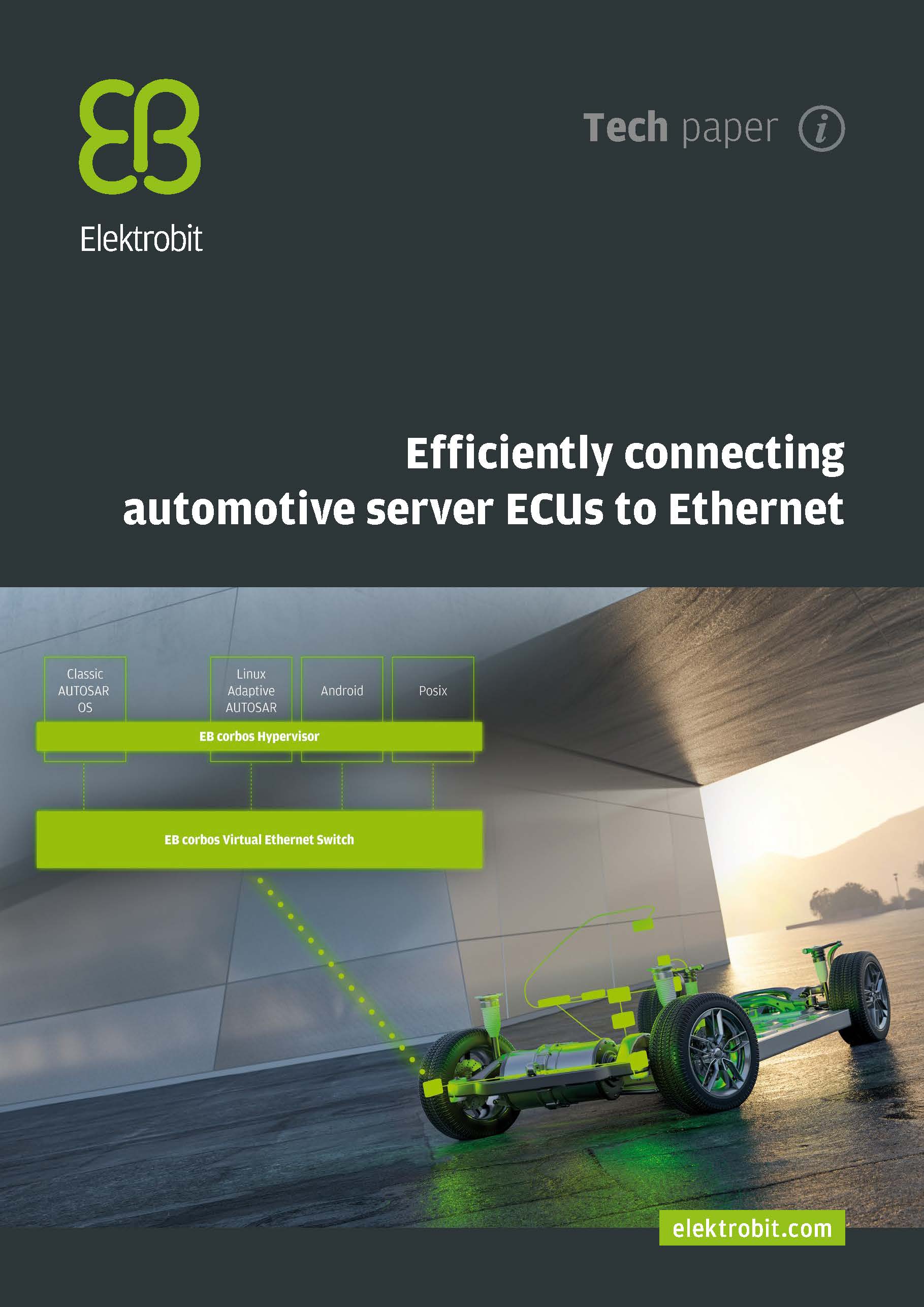 Table of contents
Automotive Ethernet in the vehicle network architecture evolution
Virtualization and requirements for communication
Connecting virtual machines to automotive Ethernet
Solutions compared
Introduction
Automotive Ethernet is established as a vehicle-internal network for the automotive sector. This has two main reasons. One is the massive increase in the amount of data that must be transmitted in vehicles. The other is the development from signal-based communication to service-oriented communication – an approach that has been a standard in the IT world for decades. In the past, CAN in particular has dominated vehicle-internal communication. Now, automotive Ethernet opens up new possibilities.