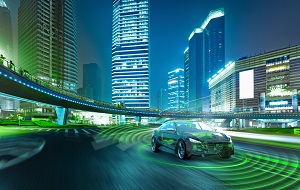 In this free, 60-minute webinar, Elektrobit's Joel Thurlby and Moritz Neukirchner discuss the role of a bare-metal hypervisor such as the EB corbos Hypervisor in abstracting vehicle resources and allocating them to clusters of vehicle functions in a software-defined vehicle (SDV).
Summary
In addition, the presentation highlights how a bare-metal hypervisor helps to maintain the quality, safety, and security of an automotive OS and SDV as a whole.
Key topics and takeaways:
The separation of vehicle functions from vehicle ECUs in a Software Defined Vehicle
The role of an Automotive OS for sharing vehicle resources and realizing the Software Defined Vehicle
How a bare-metal hypervisor is essential for an Automotive OS on a centralized platform
How a bare-metal hypervisor prevents interference between clusters of vehicle functions
How a bare-metal hypervisor supports non-functional properties of the automotive OS and Software Defined Vehicle
Resource type
Webinar recording
Related content
To learn more about hypervisor solutions click here.