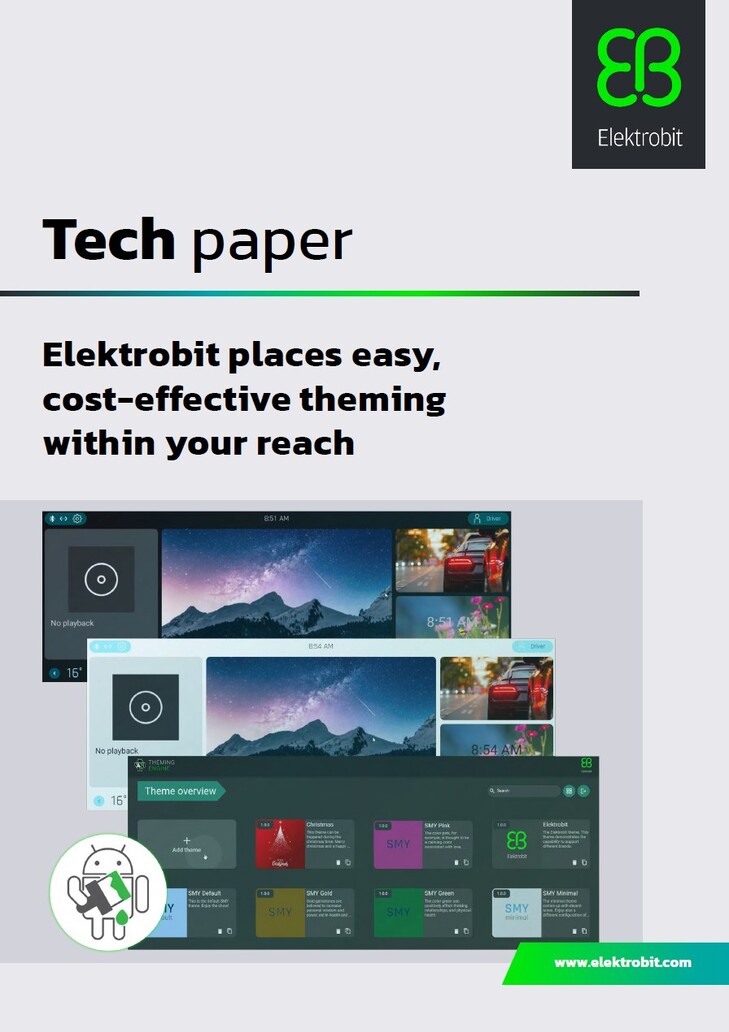 Table of contents
Themed user interfaces have become a competitive imperative in the global automotive industry
Elektrobit's Theming Engine to the rescue
Multiple use cases and new revenue streams
Introduction
Like many industries, the worldwide automotive industry is increasingly driven by product branding and personalization.
Today's demanding consumers are looking for new car models that allow them to choose a look, feel and experience that's driven by their preferences.
Consumers have always looked to the exterior of the car to express their personality, but increasingly they are also focused on how the car interior creates an emotional experience for them.
Addressing these demands, Elektrobit's Theming Engine enables OEMs to create themes for Android-based user interfaces, easily. In addition to saving resources and supporting the overall UI engineering process, it opens-up new revenue streams to car makers after the point of purchase.