Today, carmakers are differentiating their brands not just by the vehicles they provide, but by the connectivity features they offer. Connectivity in cars also offers opportunities for carmakers to enhance reliability, onboard diagnostics, telematics, and infotainment systems. In addition, connectivity supports predictive maintenance and repair, on-demand insights, usage-based insurance, and real-time navigation guidance.
Real-time connectivity is also a key enabler of automated driving (AD), as it enables the vehicle to interact with the surrounding infrastructure, connect to other road users, and enrich the environmental data with real-time updates.
With the introduction of service-oriented communication within the vehicle, the line blurs between individual cars and the cloud, and therefore connectivity becomes a broader issue, less centered on vehicle-specific communication protocols. This creates the ability for carmanufacturers to transparently implement vehicle-related services both onboard and in the cloud.
These and other connectivity trends are creating new business models and partnership opportunities for carmakers, but also big challenges to ensure safety and security. To enable the safety of the system, data for automated driving must be reliably available in real time, and the software must be able to fuse the data that enable more secure automated driving. Connectivity opens the door to cybercrime, so additional protection mechanisms are needed to ensure system security. As long as no standards have been introduced to ensure interoperability, there is also a risk for carmanufacturers to introduce technologies that will later become obsolete due to standardization and incur additional effort to become standard-compliant.
Optimizing V2X connectivity
One of the most important enablers for automated driving has been the emergence of V2X communications, in which cars are linked digitally to other vehicles, the surrounding infrastructure, and communication networks. Carmakers are investing heavily in this technology to make V2X innovations more robust and more widely available to consumers (traffic light recognition, real-time traffic information, hazard warnings).
Onboard sensors such as radar, infrared night vision, lidar, and ultrasonic cameras are limited in their ability to perceive the environment around them in real time. For example, fog or snow can obscure the "vision" of these perception systems and lead to sensor errors. In comparison, 5G-based V2X communication systems are nearly unlimited in their ability to exchange accurate data in real time. Information from onboard sensors is provided independently of weather conditions by offboard data, which allows to provide drivers information that sensors cannot provide.
To enable this, the vehicle itself must also serve as a sensor. Every V2X-enabled vehicle is broadcasting its data omnidirectionally and simultaneously receiving data from nearby nodes. By sharing data, such as their position and speed, with surrounding vehicles and infrastructure, V2X systems improve driver awareness of upcoming potential dangers and dramatically improve collision avoidance, resulting in reduced fatalities and injury severity. V2X technology can also enhance everyday driving efficiency by alerting drivers to upcoming traffic congestion, proposing alternative routes, and supporting eco-friendly driving practices that reduce emissions.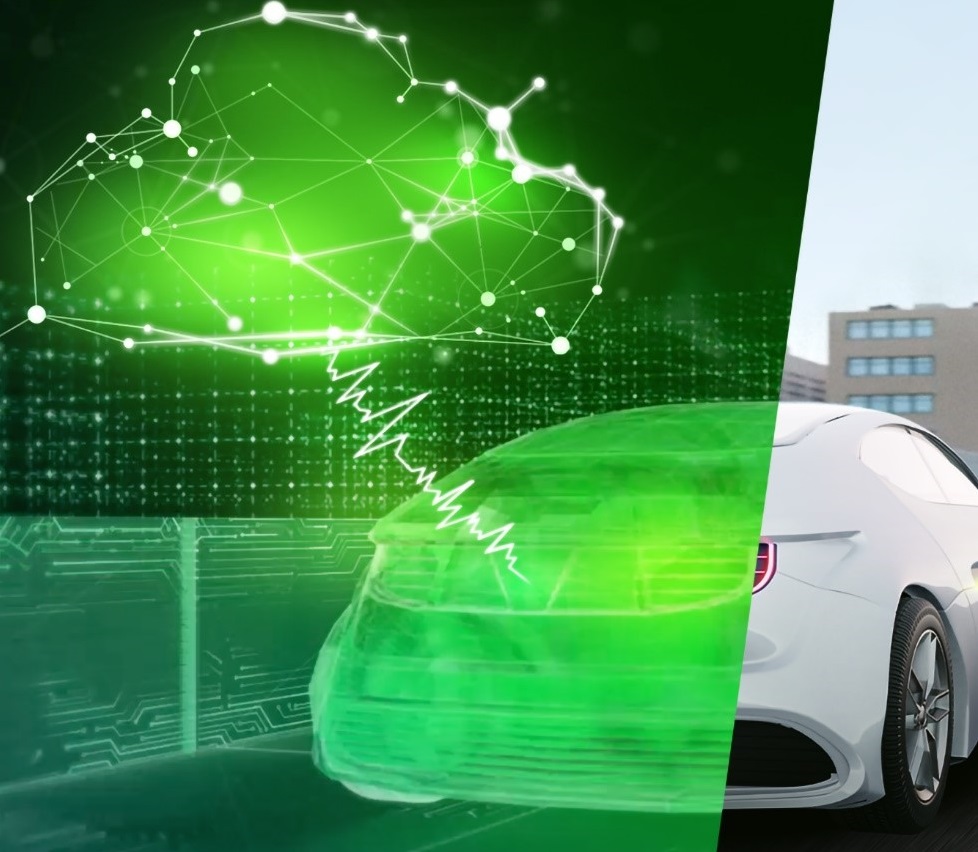 Benefitting from over-the-air updates
Simply securing connectivity is not enough to ensure that vehicles are safe and secure in the long term, as the increasing amount of software (including open source) also increases the need to keep all the software up to date continuously. Vehicles cannot be called to the workshop for every software update; for this, OTA updates are the first choice. While this technology already exists, today's focus of OTA updates is on user experience. In the future this will shift more towards safety and security updates driven by regulatory standards (UN R156), and a new ISO standard (ISO 24089). Carmakers must ensure that their OTA practices comply with them, at the latest when the rules come into force. The OEM benefits from reduced costs for continuous updates and the avoidance of software-related recalls. Plus, they strengthen their reputation as a supplier of always secure, always up-to-date cars.
By securely updating a car's digital features and functionality via the cloud, carmakers give drivers automatic access to the most advanced technology — and they can also diagnose and fix any software-related issues. OTA software updates also create profitable new opportunities and business models. For instance, carmakers can develop innovative features, sell them, and distribute them seamlessly, and instantly, over the air.
Modifying critical vehicle functions by OTA updates depends on underlying processes and technologies that are accurate, secure, and thoroughly validated. It also requires familiarity with all relevant protocols. For example, signal-based communication in Classic AUTOSAR has been extended by service-oriented communication in Adaptive AUTOSAR. This system architecture requires extensive skills and know-how in the areas of vehicle diagnostics, signal-based as well as service-oriented communication, safety, and security to enable vehicle-wide updates over the air.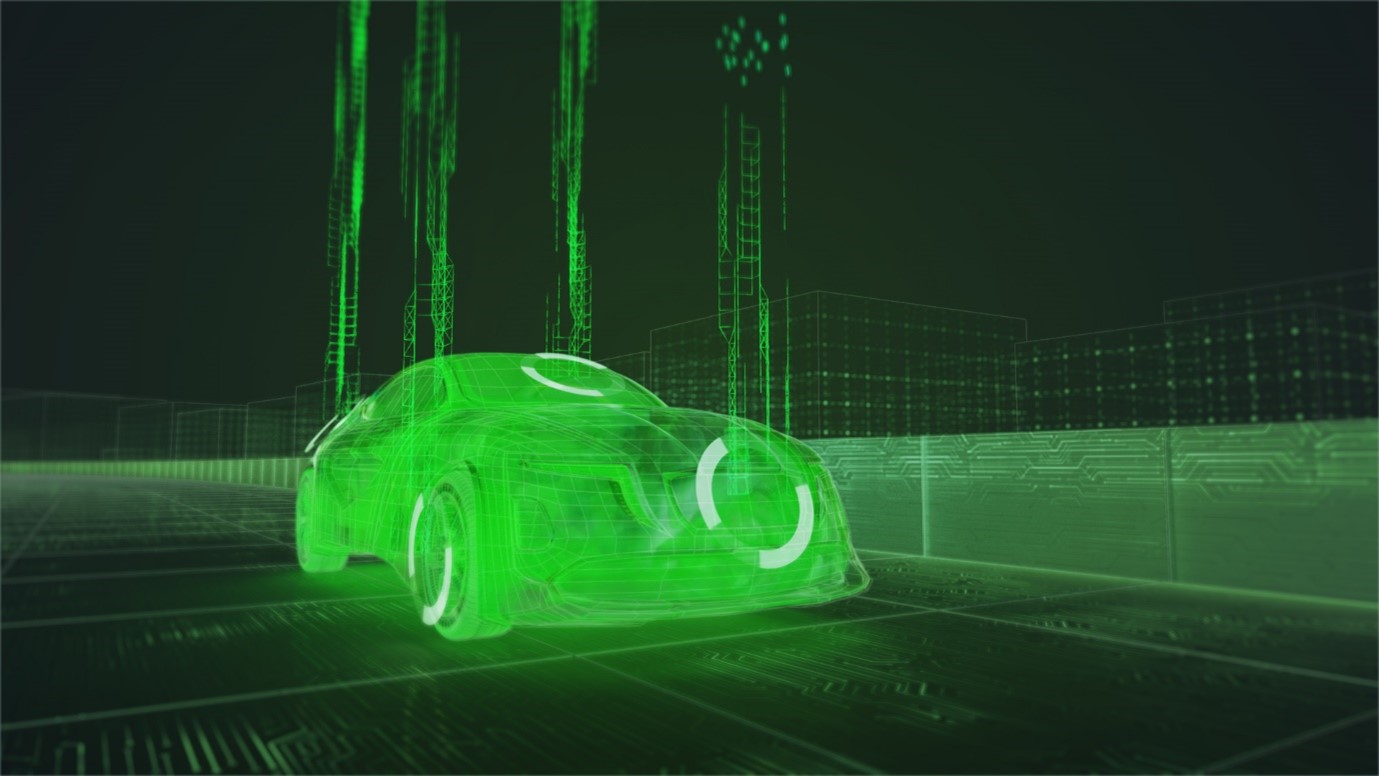 Elektrobit: Connect to our expertise
Instead of creating this specialized expertise in-house, carmakers can turn to Elektrobit's suite of connectivity solutions and services.
We have a deep understanding of the interface requirements, data formats, and communication protocols required to enable the securely connected car. Elektrobit is among the first suppliers to integrate OTA updates as part of an Adaptive AUTOSAR solution that is compliant with strict international automotive regulations.
EB cadian Sync is a robust, flexible, and secure toolchain that enables carmakers to deliver software and firmware updates over the air, with the highest level of reliability and accuracy. Elektrobit's proven technology supports next-generation connected vehicle platforms, positioning carmakers to capitalize on new opportunities to generate revenue, while also protecting and upgrading their models that are already on the road.
Read more about enabling software updates over the air for next-generation vehicles in our white paper, "EB cadian Sync – Software updates over the air".
To learn more and speak with experts who can help you win your race to automotive connectivity, contact us.