Elektrobit techday at Jaguar Land Rover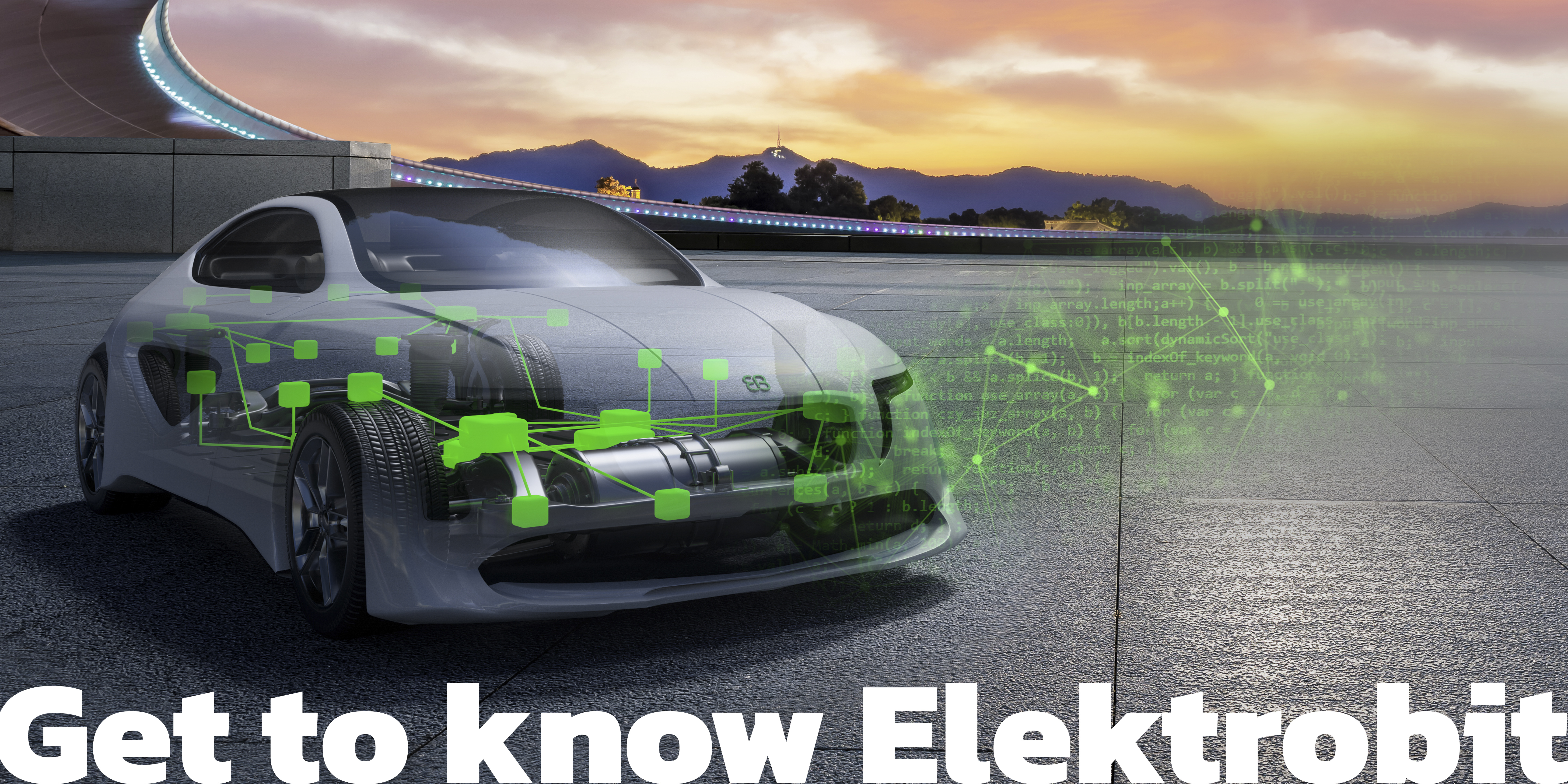 Connect with our industry experts, on-site at this daylong event with Jaguar Land Rover!
What's in it for you:
Meet with our engineers, product managers and software experts
Expand your network and connect with your peers
Learn about Elektrobit and our latest technologies: Software-defined vehicle and Automotive OS
When & where:
March 29th, 2023
8 a.m. – 5 p.m.
Jaguar Land Rover, Triangle Street, Gaydon
What's on the agenda?
A day of demonstrations
Live showcasing of interaction between Classic and Adaptive AUTOSAR (SOME/IP and SOME/IP-SD) while utilizing service-based communication/architecture. For better visualization, the presenter will adjust speed and breaking options manually which will be then signaled on a speedometer. Having a scalable and flexible network architecture leads to minimizing configuration efforts while the service-based communication/architecture is a perfect solution when moving applications between the nodes.
Efficient and reliable solution to master the challenges of automotive networks, within and between ECUs, including off-the-shelf, future-proof, and backwards-compatible solutions for domain, centralized, and zonal architectures.
Showcase the PoC joint cockpit demo with Qt integrating EB tresos (EB Classic AUTOSAR) working with Qt UltraLite ("Qt for MCU").
Showcase the most comprehensive cockpits system developed by Elektrobit: SONY VISION-S.
Based on Sony's vision and requirement for an intuitive and seamless in-car user experience, EB developed a cockpit system that included Sony's UX design and that comprises infotainment software, and a High-Performance Computer (HPC) for the cockpit domain with fully featured customer-specific software packages. EB also supported the integration of digital mirrors, 3D glass and a door-to-door display panel into the cockpit.
In a cooperation with Continental SMY, Elektrobit provides the SW stacks for a full-scale cockpit solution. Elektrobit also contributes with HW R&D for the cockpit controller and the display. The system is flexible and easily customizable/ themable.
By utilizing a base platform and HPC suitable for passenger vehicles with up to 6 displays also for transportation use-cases and applications using a 2-display setup we showcase the vast flexibility of the system.
Continental SMY and Elektrobit can provide the whole system incl. maintenance and production.
Elektrobit's "NextGen Display Demo" : Design driven 3D glass pillar-to-pillar demo with OLED-Display integration and simplified haptic feedback system. The demo shows Elektrobit's technology integration competence even for nonstandard display concepts.
Elektrobit ITA: Automated testing for Automotive on the next level. Show case Elektrobit ITA feature set – automotive protocol support, hardware abstraction and automation, test case and stub generator
Virtual demo – From test case generation out of AUTOSAR configuration through test execution to reporting.
Timesyned capture & replay of real and simulated data.
Scalable systems that can withstand all the demands of the future complexity (data rates up to 12GB/s, storage up to 256TB, 36x cameras /sensors).
With a single click you can transform the real world to the virtual environment to validate your ADAS and non ADAS functions in an early state.
With Elektrobit Assist control you got a REST-based API for HiL automation that is usable software independent (e.g. cluster management of dSpace HILs or AutomationDesk software).
Bridging the gap – Using Linux as an open source software in the automotive context can pose significant challenges. Constraints imposed by the long lifecycle of vehicles and new regulatory requirements seem to make open source solutions incompatible. See how Elektrobit corbos Linux gives you the best of both worlds: The advantages of open source meeting the needs of embedded automotive.
With the Virtual ECU Toolkit it will be presented how to realize different levels of simulation of virtual ECUs. It will be presented how different products can be combined to create and execute a virtual ECU setup, which can be stimulated and tested within set boundaries.
Visit Argus to learn about our in-vehicle and cloud-based cyber security products and discuss the latest trends and technological advances in automotive cyber security.
Argus experts will present a live demo showcasing how to secure your vehicle against cyber threats, vulnerabilities, and attacks throughout the vehicle's lifetime.
Speeches in parallel:
How JLR & Elektrobit are commonly working on their roadmap alignment, to ensure the different ECUs in EVA continuum will be AUTOSAR compliant, with, as an example, a strong focus on the security collaboration
Android automotive based cockpits – opportunities and challenges

Managing a constant flow of innovation versus the associated efforts
New business opportunities the Android Ecosystem brings
How to differentiate and secure the own brandExpand your network and connect with your peers

Bridging the gap – Using open source software in applications in the automotive context can pose significant challenges. Constraints imposed by the long lifecycle of vehicles and new regulatory requirements seem to make open source solutions incompatible. See how EB corbos Linux gives you the best of both worlds: The advantages of open source meeting the needs of embedded automotive
EB corbos Adaptive Core – Stay ahead of the automotive game with Adaptive AUTOSAR, a solution for customizable and scalable automotive software which will make your life easier
EB zoneo – Making automotive networks faster, cost-efficient and secure by providing optimized and HW-accelerated networking software and freeing computational resources on the microcontroller for further applications
Join Argus to learn about the latest trends and developments in Cyber Security in the automotive industry!
Learn about the methodologies and the available solutions for vehicle protection and monitoring (both for CAN & Ethernet) – to secure vehicles against cyber threats, vulnerabilities, and attacks throughout the vehicle's lifetime
With the Virtual ECU Toolkit it will be presented how to realize different levels of simulation of virtual ECUs. It will be presented how different products can be combined to create and execute a virtual ECU setup, which can be stimulated and tested within set boundaries