The interface between the simulation software CarMaker by IPG Automotive and EB Assist Automotive Data and Time-Triggered Framework (ADTF) by Elektrobit for the development, testing, visualization, and validation of advanced driver assistance systems and automated driving functions is already an established product feature of the CarMaker product family. The newly formed technological partnership between the Karlsruhe-based company and Elektrobit now facilitates an optimized joint support provided by IPG Automotive and Elektrobit for their customers who use both tools. In the medium to long run, the collaboration is also planned to be extended to additional subject areas.
As a toolbox for the development of electronic control units, EB Assist ADTF combines a development environment and an interactive work environment. Using drag-and-drop, developers are able to create new configurations by means of the graphical user interface and the available modules. The data flow between the software components can be immediately defined and executed. Comprehensive libraries and toolboxes for various functionalities facilitate faster development of driver assistance and automation software modules. EB Assist ADTF is designed for use both in the lab and on the test track. The coupling with the simulation software CarMaker allows test algorithms of assistance systems or sensor models to be performed already in virtual test driving within the EB Assist ADTF environment.
The extended developer licenses tied to the new partnership now guarantee an even more efficient, optimal overall support provided by IPG Automotive and Elektrobit, which is also intended to ensure continued high customer satisfaction. "In addition, this partnership offers us the opportunity to expand our collaboration to other fields. Especially in the areas of driver assistance and automated driving, we are an innovative partner and offer hardware components in addition to our software which could certainly be coupled with EB Assist ADTF, and which would open up new innovative test possibilities in virtual test driving for our customers," said Martin Elbs, General Manager Sales and Business Development at IPG Automotive, looking ahead to future activities.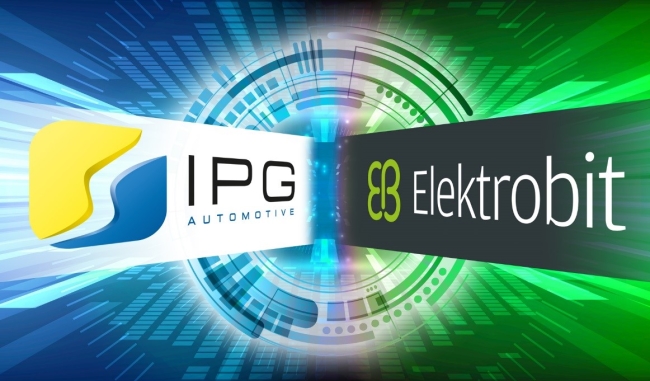 Close collaboration between IPG Automotive and Elektrobit facilitates comprehensive technological support and pooling of know-how
© IPG Automotive
About IPG Automotive GmbH
As a global leader in virtual test driving technology, IPG Automotive develops innovative simulation solutions for vehicle development. Designed for seamless use, the software and hardware products can be applied throughout the entire development process, from proof-of-concept to validation and release. The company's virtual prototyping technology facilitates the automotive systems engineering approach, allowing users to develop and test new systems in a virtual whole vehicle.
IPG Automotive is an expert in the field of virtual development methods for the application areas of ADAS & Automated Driving, Powertrain, and Vehicle Dynamics, committed to providing support to master the growing complexity in these domains. Together with its international clients and partners, the company is pioneering simulation technology that is increasing the efficiency of development processes.
By taking real test driving into the virtual world as a complement to on-road testing, IPG Automotive contributes significantly to technical progress and shares in shaping the mobility of tomorrow with regard to comfort, safety, economic efficiency and environmental friendliness.
In addition to the company headquarters in Karlsruhe, Germany, IPG Automotive provides innovative development services to its clients and partners at the national offices in Braunschweig and Munich as well as in France, China, Korea, Japan and the USA.
Further information at www.ipg-automotive.com

About Elektrobit (EB)
Elektrobit (EB) is an award-winning and visionary global supplier of embedded and connected software products and services for the automotive industry. A leader in automotive software with over 30 years serving the industry, EB's software powers over 1 billion devices in more than 90 million vehicles and offers flexible, innovative solutions for connected car infrastructure, human machine interface (HMI) technologies, navigation, driver assistance, electronic control units (ECUs), and software engineering services. EB is a wholly owned subsidiary of Continental.
Further information at www.elektrobit.com

Press contact
Katja Rische
IPG Automotive GmbH
Bannwaldallee 60
76185 Karlsruhe
Phone: +49 (721) 98520-209
Fax: +49 (721) 98520-99
E-mail: press@ipg-automotive.com
Press area: press.ipg-automotive.com