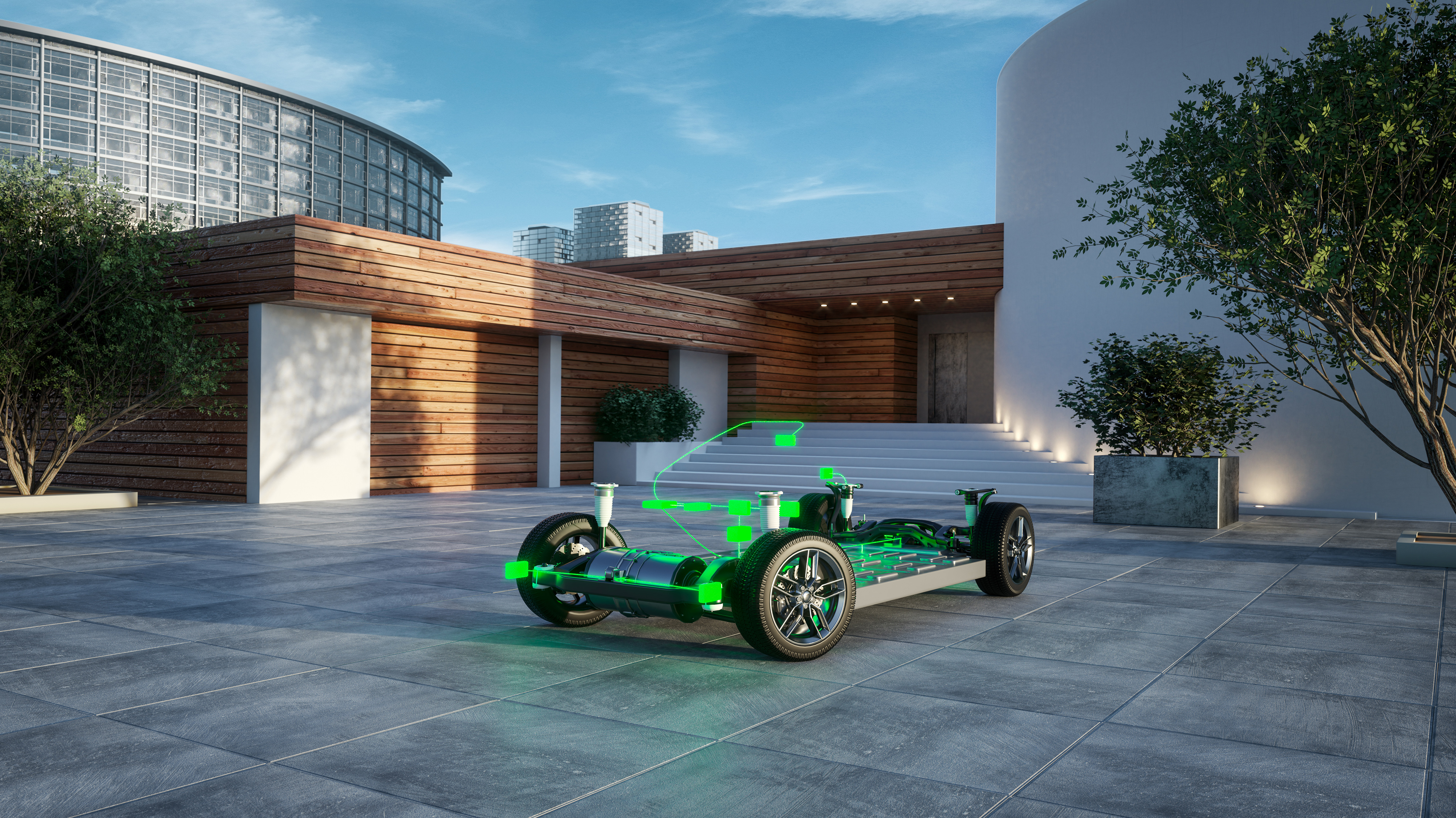 SHANGHAI, CHINA, May 9, 2023 – Elektrobit today announced it has selected BlackBerry Limited (NYSE: BB; TSX: BB) to provide the foundational software for a new neighborhood electric vehicle (NEV) of a well-known Chinese luxury EV maker.
For the project, Elektrobit supplied its 2nd generation EB corbos AdaptiveCore software and EB corbos Studio to create the AUTOSAR Adaptive Platform based software framework for the new controller, which is built on the QNX® Software Development Platform 7.1 and QNX® OS for Safety operating system from BlackBerry. Together, Elektrobit's best-in-class implementation of the AUTOSAR Adaptive Platform and BlackBerry QNX's ISO 26262 ASIL D certified OS technology offers a complete, pre-integrated foundation for developing ADAS electronic control units (ECUs) with enhanced levels of automotive safety.
The two leading automotive software companies have a longstanding global partnership with many major design wins and a shared commitment to make it easier for automakers and their suppliers to develop advanced features and functions, reducing the overall time to market of vehicles.
"This marks our first domestic collaboration with BlackBerry in the field of autonomous driving, and we look forward to delivering more successful joint projects in China," said Stefan Pruisken, Director, Head of Product Management High Performance Computing of Elektrobit. "The combination of the Elektrobit AUTOSAR Adaptive Platform and the powerful BlackBerry QNX operating system, both proven in creating safe, secure, flexible, updatable and high-performance ECUs, will enable Chinese OEMs to accelerate the development of its autonomous driving domain controller and facilitate mass production of new EVs."
"We are pleased to collaborate on this latest autonomous driving domain controller project with Elektrobit," said Dhiraj Handa, Vice President, Asia Pacific, BlackBerry IoT. "The combination of their leading edge software solutions and BlackBerry's time-tested, trusted and mission-critical software platform will help drive innovation and foundational safety, security and reliability for the Chinese automotive market."
For more information on how BlackBerry QNX can help with building the safe and secure vehicles of tomorrow, please visit: BlackBerry.QNX.com and follow @BlackBerry.
About Elektrobit
Elektrobit is an award-winning and visionary global vendor of embedded and connected software products and services for the automotive industry. A leader in automotive software with over 35 years of serving the industry, Elektrobit's software powers over five billion devices in more than 600 million vehicles and offers flexible, innovative solutions for car infrastructure software, connectivity & security, automated driving and related tools, and user experience. Elektrobit is a wholly-owned, independently-operated subsidiary of Continental.
For more information, visit us at elektrobit.com
About BlackBerry
BlackBerry (NYSE: BB; TSX: BB) provides intelligent security software and services to enterprises and governments around the world. The company secures more than 500M endpoints including 215M vehicles. Based in Waterloo, Ontario, the company leverages AI and machine learning to deliver innovative solutions in the areas of cybersecurity, safety, and data privacy solutions, and is a leader in the areas of endpoint security, endpoint management, encryption, and embedded systems. BlackBerry's vision is clear – to secure a connected future you can trust.
BlackBerry. Intelligent Security. Everywhere.
For more information, visit BlackBerry.com.

Media contacts:
Elektrobit China
Eva Pang
Marketing Manager China, Elektrobit
Tel. +86 21 5043 1951 – 806
Email: haihong.pang@elektrobit.com

BlackBerry Media Relations
+1 (519) 597-7273
mediarelations@BlacksBerry.com