Interfaces for automated driving development

The EB Assist ADTF partner program is an active collaboration of partners specialized in simulation, virtual test driving, automotive bus interfaces, and data logging. The EB Assist ADTF partner program welcomes companies who want to actively contribute to and advance the development of driver assistance and automated driving systems by collaborating with the EB Assist ADTF ecosystem.
The EB Assist ADTF partner program offers a mutually beneficial and long-term partnership that enables its partners to accelerate their business. In fact, being a program partner means that you will have a new sales channel as your products are part of each new version of EB Assist ADTF. You will also have the advantage of gaining early-on experience and know-how with EB Assist ADTF.
With the ADTF partner program you can offer your customers a shortened integration time as you are basing your support on the working environment that is familiar to you as opposed to a completely new environment. Additionally, the already integrated ready-to-run interface enables the users to make use of the partner's hardware/software immediately without spending great effort on development.
Why become an EB Assist ADTF partner?
You gain experience and know-how with EB Assist ADTF. As a result, you develop, maintain, and support the interface of your own hardware/software to EB Assist ADTF.
Your interface to the EB Assist ADTF product is distributed with every delivered version of EB Assist ADTF.
With the EB Assist ADTF community, you are connected to world-wide users and developers.
You accelerate your promotion thanks to Elektrobit's own marketing activities.
You will increase the sales of your tools by shortening the time for your customers to integrate your product/tool thereby giving you the possibility to increase your product range.
How EB supports you:
We evaluate potential partners, elaborate a partner proposal, and coordinate necessary measures with the development owner of EB Assist ADTF.
You receive one developer license free of charge.
You receive support (e.g. training, hotline) during the development phase.
Through our partner website and press releases you gain more media exposure. There is a possibility of showcasing the harmonious partnership during various events and product demonstrations.
Use the chance and become a prominent partner in the EB Assist ADTF community.
Our partners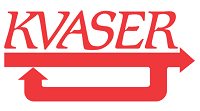 Kvaser AB
About Kvaser AB
With over 24 years of CAN development experience and more than 30 CAN-related products to their name, Kvaser AB is the CAN expert, bringing their deep knowledge in the field of CAN to industries that include Automotive, Avionics, Building Automation, Domestic Appliances, Hydraulic Equipment, Industrial Automation, Maritime, Medical, Military, Railway, Telecoms and Textiles.
> Read more about Kvaser
Our partnership with Kvaser AB
EB's ecosystem continues to expand with the addition of Kvaser AB, who has announced that our EB Assist ADTF 3 software supports Kvaser Controller Area Network (CAN) hardware tools. Developers can now use any Kvaser CAN interface or datalogger to connect to a PC or laptop running EB Assist ADTF 3.
Kvaser is an industry leader and expert in CAN development, with over 24 years of experience and more than 30 CAN-related products to their name.
EB Assist ADTF 3 is our popular development and test tool for advanced driver assistance systems (ADAS) and highly automated driving (HAD) software. This tool will support Kvaser's virtual hardware concept, enabling its users to develop, test, or demonstrate a system even when they don't have the Kvaser hardware installed. Additionally, Kvaser developed a filter for EB Assist ADTF 3 that will enable any Kvaser device to be found within the software, including all new Kvaser hardware releases.
We are excited to add Kvaser to our automated driving development ecosystem and are thrilled that EB Assist ADTF 3 is helping Kvaser customers to collect and analyze their CAN data more easily and sufficiently.

IPG Automotive
About IPG Automotive
As a global leader in virtual test driving technology, IPG Automotive develops innovative simulation solutions for vehicle development. The company's software and hardware products are designed for seamless use throughout the entire development process.
> Read more about IPG Automotive
Our partnership with IPG Automotive
Elektrobit and IPG Automotive have entered into a technological partnership for expanded collaboration, pooling of know-how and services. The interface between the simulation software CarMaker by IPG Automotive and EB Assist ADTF by Elektrobit for the development, testing, visualization, and validation of advanced driver assistance systems and automated driving functions is already an established product feature of the CarMaker product family. The newly formed technological partnership now facilitates an optimized joint support provided by IPG Automotive and Elektrobit for their customers who use both tools. The collaboration is also planned to be extended to additional subject areas. As a toolbox for the development of ECUs, EB Assist ADTF combines a development environment and an interactive work environment. The coupling with the simulation software CarMaker allows test algorithms of assistance systems or sensor models to be already performed in virtual test driving in combination with the EB Assist ADTF environment.

CalmCar
About CalmCar
CalmCar is a vision-based perception technology company dedicated to self-driving and advanced driver-assistance systems (ADAS) for Automotive Tier 1 and OEM's mass-production programs. Besides, CalmCar is also a development tool vendor in the field of ADAS testing, validation, and benchmarking based on its proprietary and off-the-shelf hardware and software solutions.
> Read more about CalmCar
Our partnership with CalmCar
CalmCar and Elektrobit have started a collaboration around providing CalmCar's customers a direct, visualized insight of its ADAS camera solutions by leveraging EB Assist ADTF. One of the challenges solved was allowing the synchronization of data between the video feed and algorithm results. The CalmCar ADAS camera can be used in the traditional way by detecting lane marking, traffic light, traffic participants, but also to automatically annotate driving scenes in order to raise the understanding of the scene.