The company
Continental develops pioneering technologies and services for sustainable and connected mobility of people and their goods. Founded in 1871, the technology company offers safe, efficient, intelligent, and affordable solutions for vehicles, machines, traffic and transportation. In 2020, Continental generated sales of €37.7 billion and currently employs more than 192,000 people in 58 countries and markets. On October 8, 2021, the company celebrated its 150th anniversary.
The challenge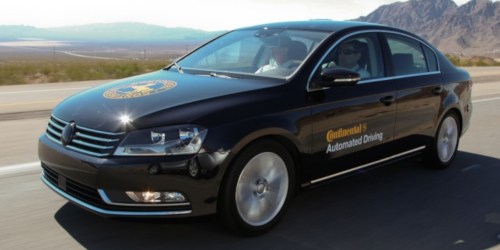 The test and validation of such automated vehicles is a complex task that requires millions of test kilometers to be run through and involves large amounts of data to be processed due to a high number of environmental sensors needed for automated driving.
This is why Continental is expanding its global test drives and was seeking for high-performant products for data logging for its ADAS and automated driving product validation and in addition providing these systems to various OEM around the globe.
Constraints:
Developing and delivering a fully operational solution fitting to a tough time to market requirement.
Hundreds of test cars needed to be equipped.
Ensuring worldwide delivery, maintenance, and operation.
The solution should easily integrate into existing test vehicles.
As the area of application is in-vehicle usage covering all types of weather and road conditions, Continental needed a very robust solution.
The solution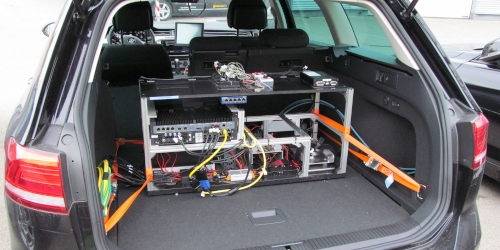 We developed a holistic solution based on EB Assist CAR Box, our automotive-grade PC platform, for high-precision data logging, replaying, and simulation of driving scenes, supported by EB Assist ADTF, our development tool for automated driving development.
One use case covered is efficiently capturing debug data from newly developed ECUs in order to analyze this data and further improve the ECUs.
Benefits:
Helps to master the increasing complexity caused by the enormous amount of required driving scenes and sensor data. With the new system, several GB/s from multiple sensors can be gathered in parallel with a time resolution below 10 ns.
Previous systems were limited to data rates below one GB/s.
The solution is easily extendible with further technologies, e.g. camera interfaces (GMSL, FPD-Link) or Automotive Ethernet.
Elektrobit's added value
We provide a market-leading, robust, high-performant, and reliable system that leverages our decades of experience within automotive software and hardware. This allows Continental to successfully validate its products and be the leading technology provider for automated vehicles.

Statement by Uwe Kuckelkorn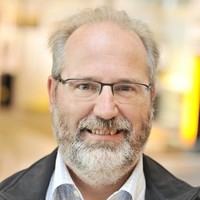 "We know Elektrobit as a trusted partner with deep knowledge in testing and tools development. One of the biggest projects Elektrobit realized is the measurement tool system MI5 based on our requirements for developing and testing ADAS and autonomous driving functions. Within a tight time schedule, Elektrobit developed the complete MI5 system and qualified it against our specification. More than 800 MI5 devices have already been delivered, a lot more will follow."
Uwe Kuckelkorn, Head of Section ADAS Test & Validation, Continental