Comprehensive software development for embedded software, infotainment, connected cars, automated driving, and more.
EB offers services that manage all aspects of product development, from prototype to start of production. In addition to software development, our team of experts covers: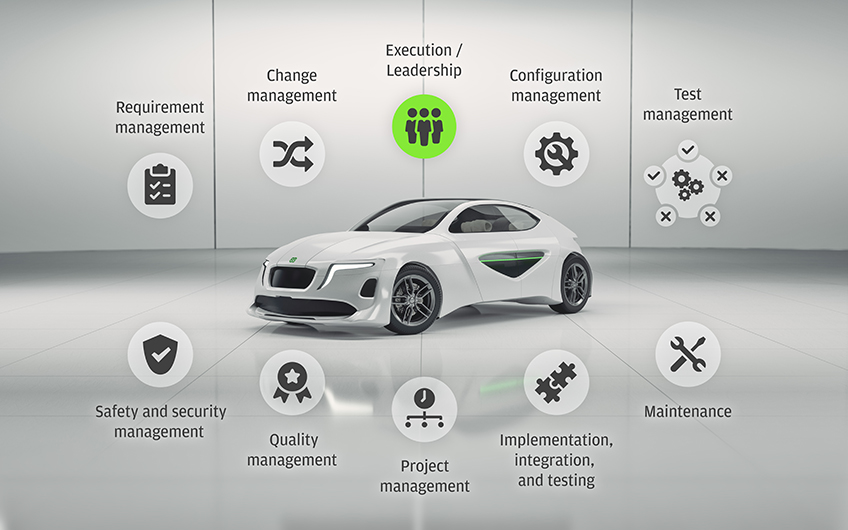 Furthermore, the close collaboration with our extensive partner network enables us to develop premium solutions to meet your specific needs. All our business models ensure transparency and trust, thus creating confidence in the services we offer.
What we offer
We use a Lean Development Model specifically tailored to automotive software development that combines agile methods with the principles of KISS (keep it simple, stupid) and Clean Code.
Our global presence means that we can manage large and complex software projects that involve multiple sites, sub-suppliers, and partners on a worldwide scale. This also means that we have technology competence and expertise in all relevant platforms, such as QNX, Android, and Linux/GENIVI. Our dedicated software integration processes have resulted in proven experience in automotive integration. We have a solid track record with leading car makers like BMW, Audi, and Ford, just to name a few.
EB software integration & engineering services
Focus areas
Comprehensive services