Modular infotainment system at AUDI
Products:
UX Engineering Services
Categories:
User Experience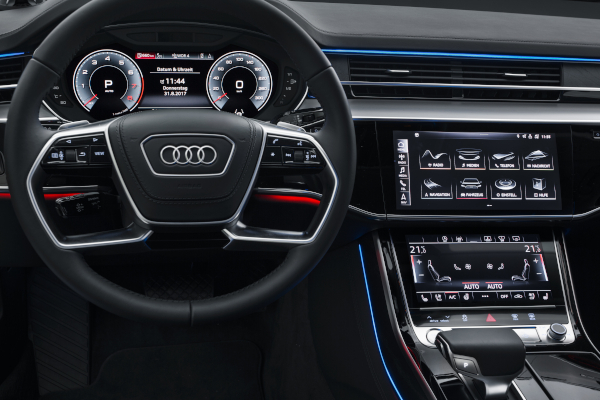 The challenges
At the beginning of 2005, Audi started off their latest generation of the Multi-Media technology (MMI 3G) and sought a development partner who not only had a deep understanding of automotive user interfaces but who would also manage the powerful project with many different country, feature and display variants, and over 1400 different user dialogs.
Benefits
In successful co-operation, Audi and Elektrobit jointly developed the truly modular infotainment system for the Audi A5, A6 and A8 as well as the Audi Q5.
Elektrobit's integrated HMI development tool EB GUIDE with automatic code generation helped to manage complexity.
Audi benefited from the customized system which at the same time features an extremely high reusability through modularity and usage of open standards.