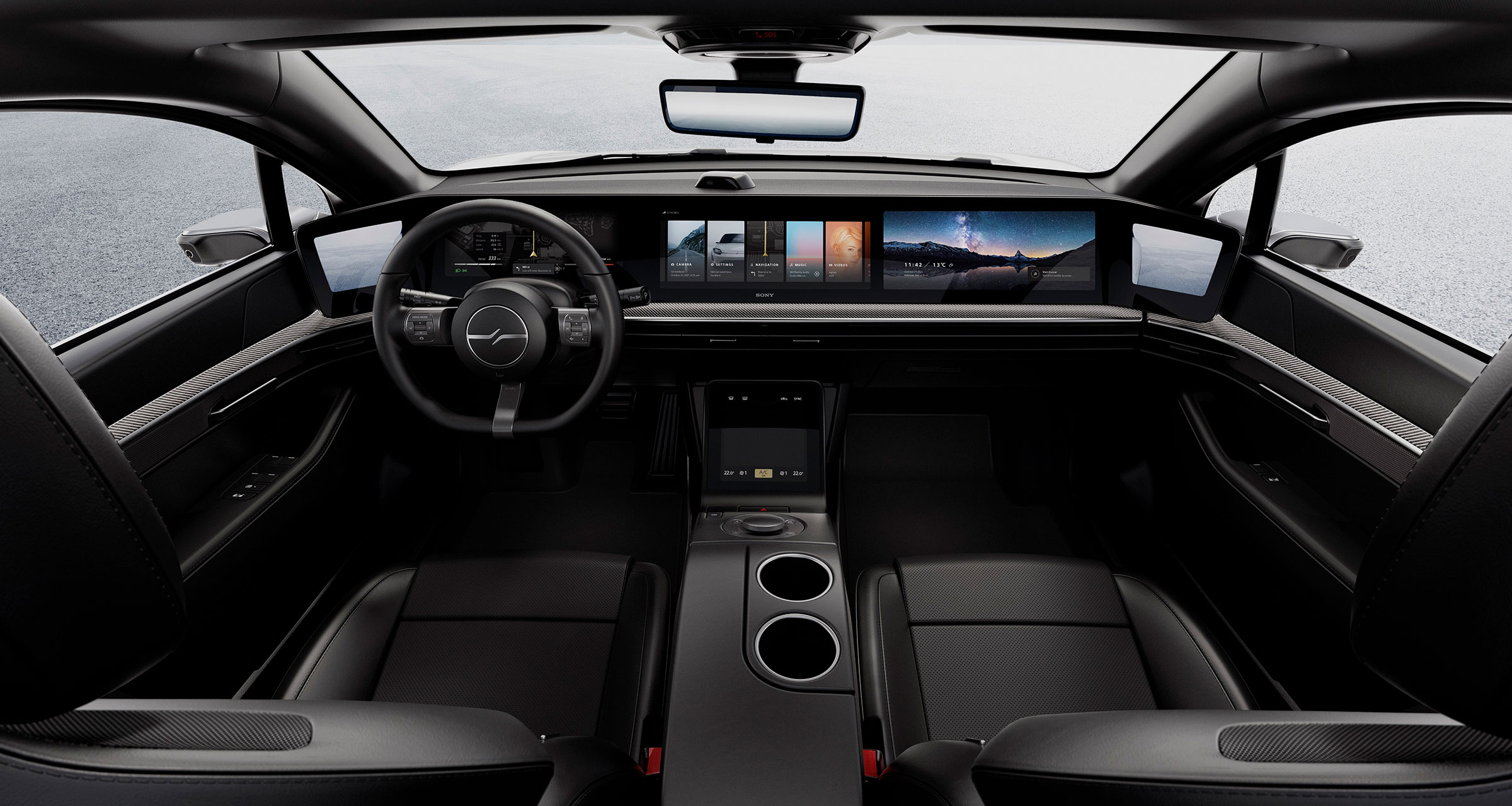 The challenges
With their first electric car concept, Sony wanted to show how mobility could be re-imagined. With emphasis on their technology expertise and creativity, Sony's concept car would encompass the evolution of safety, comfort, entertainment and adaptability.
Being able to unveil a truly stunning car required a partner with comprehensive automotive expertise who would help realize their vision of seamless and enriching user experience combined with elegant design.
Based on Sony's specifications, this partner would:
Develop the cockpit solution along with software packages and other components.
Integrate this cockpit into the car.
The solution
Based on Sony's vision and requirement for an intuitive and seamless in-car user experience, EB developed a cockpit system that included Sony's UX design, infotainment software, and a High-Performance Computer (HPC) for the cockpit domain with fully featured customer-specific software packages. EB also supported the integration of digital mirrors, 3D glass and a door-to-door display panel into the cockpit.
Sony's design tool of choice for the cluster and HVAC panels was EB GUIDE.
Benefits
EB GUIDE as the tool of choice that fulfils the requirement to design the whole HMI of a car
Elektrobit's added value
A cockpit solution allows to bring digital innovations to the automotive world in a rapid pace while assuring technology and supply chain independency. This is enabled through best-in-breed development and integration expertise, combined with industry-leading products and solutions.
Statement by Izumi Kawanishi, Senior Vice President at Sony Corporation
"Software is key to our vision for the VISION-S, and we brought in experts including Elektrobit to make this vision a reality.
Elektrobit provided its industry-leading software products, plus development and integration expertise. This enabled us to bring a unique and highly intuitive experience in the VISION-S cockpit to come into life.""