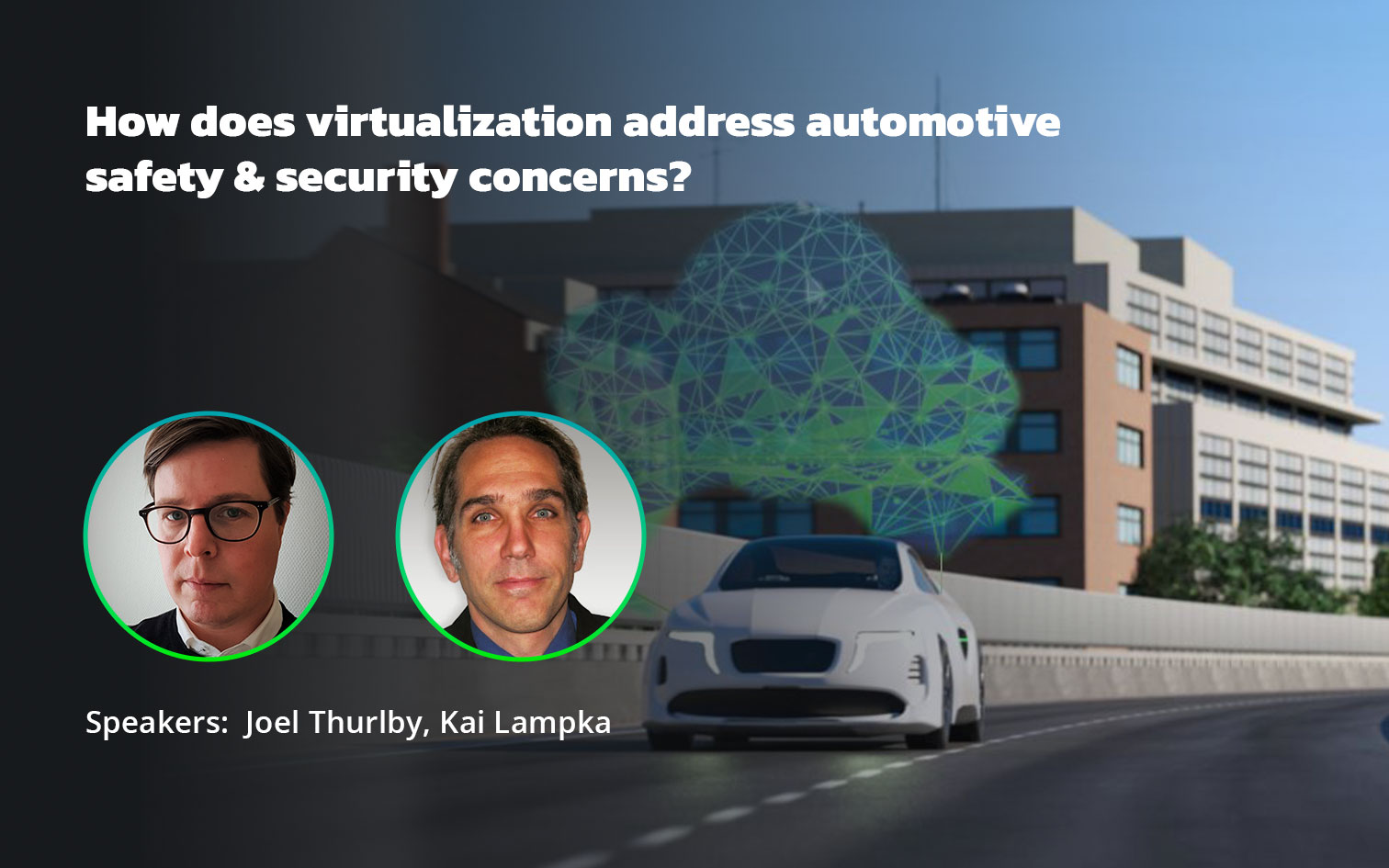 Virtualization is a huge topic in both the software and automotive industries, but building the foundations and safe architecture present many challenges, especially in data security. In this free, 60-minute webinar, Elektrobit's Joel Thurlby and Kai Lampka explain how EB corbos hypervisor technology provides the foundation for safe and a secure Automotive operating system.
Summary
Evolution of system architecture makes safety and security challenging. Isolation of hardware, operating system and application layers is fundamental to providing a safe and secure platform. EB corbos Hypervisor provides the tools to easily argue that FFI is given for safety applications.
Key topics and takeaways:
Gain insight into the numerous hypervisor technologies
Find out which functional safety and security challenges the hypervisor helps to solve
Understand the measures that the EB corbos Hypervisor takes to provide a safe and secure platform
Resource type
Webinar recording
Related content
To learn more about hypervisor solutions click here.